The Unsolved Murder Of 15 Year Old Sean McGann, UK, 1979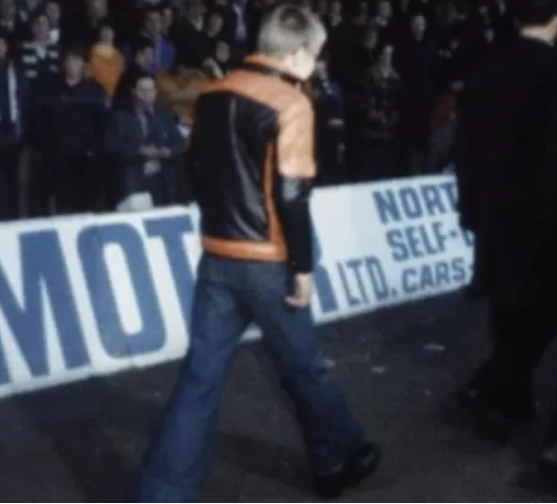 This is another in a lengthening series of such awful murders. Sean McGann went to a fair in Northampton UK on the night of 17th April 1979. He started his journey at his grandparent's home in Victoria Gardens. He was found the next day at the back of Birchfield Rd East (2km) 1.6 miles north of where the fair had taken place.
This boy had been strangled, his glasses and jacket were missing, his shoes and belt had been placed nearby. I just watched a 40th anniversary appeal. Rarely for kids of that time there is home movie footage of him playing in the snow. Not much was shown but enough to make me sad. Judging by the size of him it looked like it may have been filmed only the winter before his death.
The officer makes reference to Sean leaving but not returning to the grandparent's home. I assume at this point he was staying there. That means where he was found, in an alleyway at the back of Birchfield Rd East, was in the totally wrong direction for him to have been following a route to and from the venue at Midsummer Meadow, Northampton.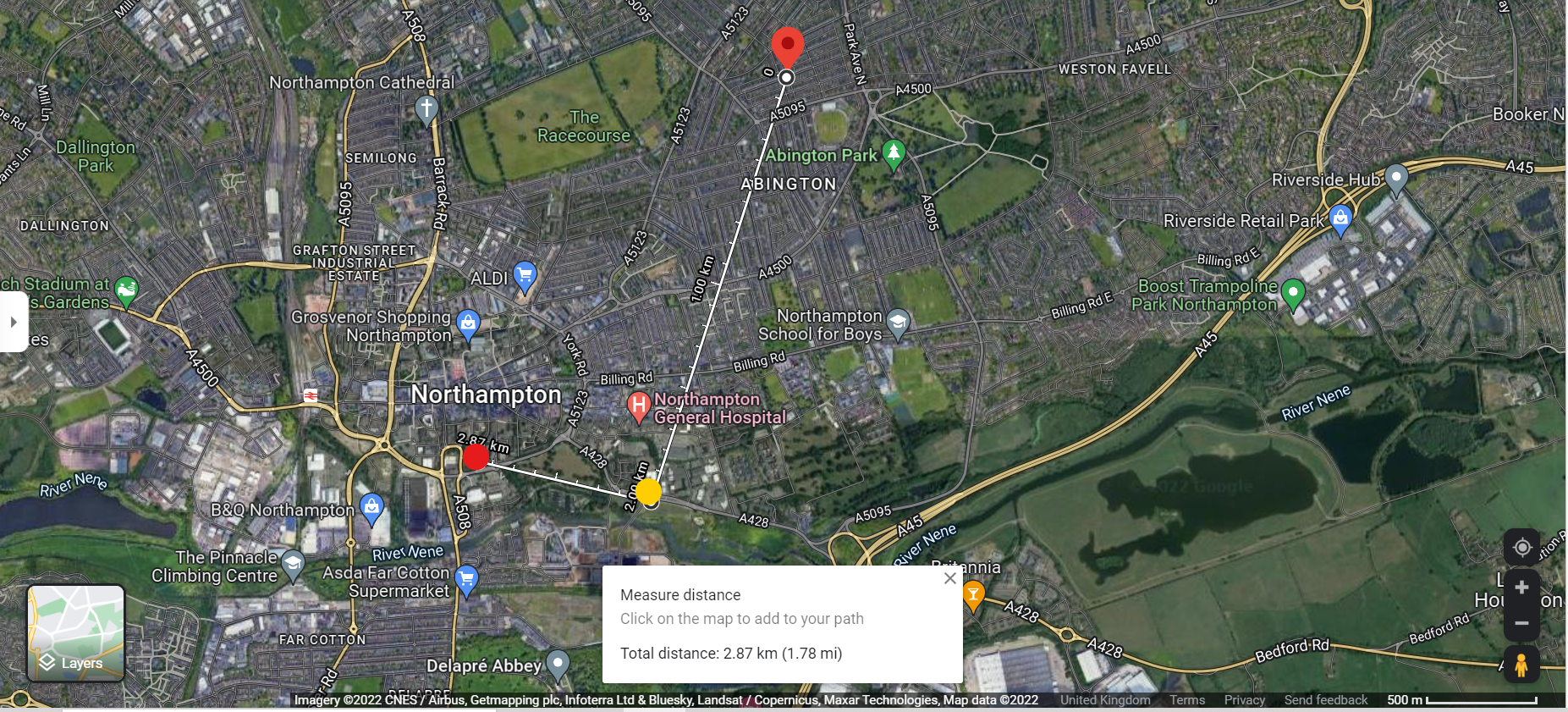 The items of clothing have not been found so where did they go?
Here is a picture of Sean McGann from a school portrait.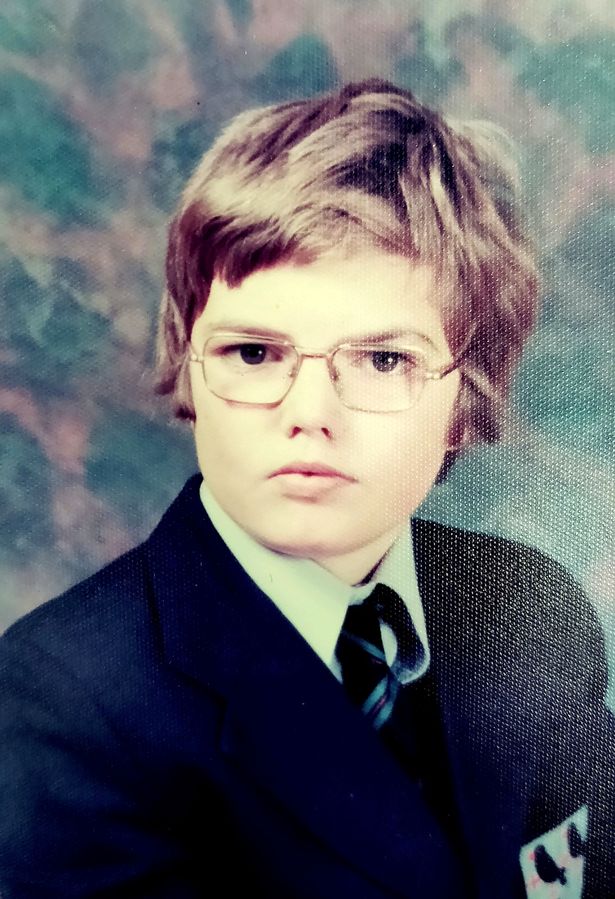 They are not sure if he made it to the fair and according to the Birmingham Mail the cops believe the boy may have been killed elsewhere.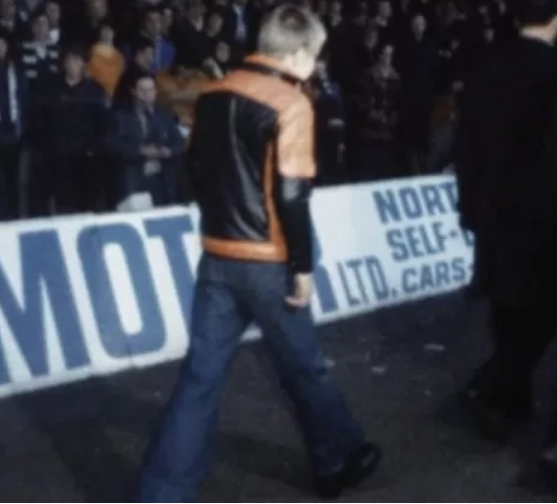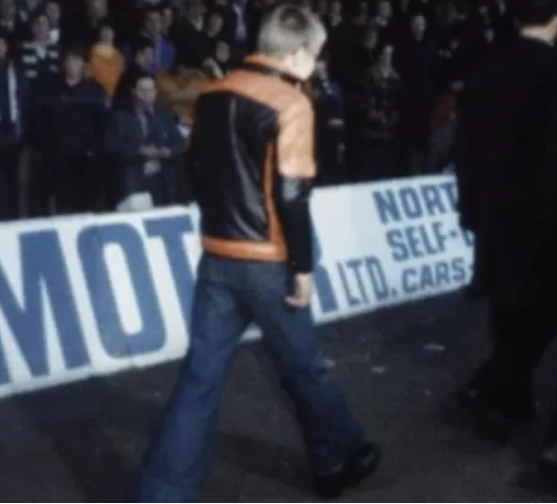 They give a timeline as to when his body may have been left in the alleyway. Sometime between 6.45 am and 8.10 am on the 18th April. Near the body someone had scrawled a message in chalk.
It said: Very Sorry, No I'm Not.
Police are not sure if the graffiti is related to the murder and they withheld it from the public for many years. Was the writer the person who killed this poor lad? If so does it mean they are not sorry or were they responding to some allegation? Very sorry…no I'm not something.
The hideous truth is it is likely a taunt.
Sean McGann had been strangled and the motive (according to the BBC in 2019) was thought to be sexual. That reminds me of Brian Lunn Field, the molester of boys and the murderer of at least one. I'm not saying it was him, it is just that it is hard to think of a murder of a kid like that without it being by some equally hideous waste of skin.
In 1991 someone sent a letter indicating they knew who had taken this boy from his family.
It is a strange quirk we have. Many cases involve just such letters. I can tell most of the handwriting of anyone who I have been close to. Yet this appeared in the press and no-one has been identified as sending it. How would it feel to see this, recognise the handwriting and then keep silent?
From the time the lad left his grandparent's place until his body was found there seems to have been no confirmed sighting. I wonder where he went. He only had a pound with him. There is no mention of him meeting friends either. So many possible things could have happened to him.
Maybe you know more. If you have sources (media or quotes) please let me know. Below is a linked list of all the UK teens and children who we have written about from this period. It is confined to the time between 1960s and 2000. On our pages you will find many more from across the world and in the UK from this century. Almost all unsolved and none of them forgotten as far as we are concerned.
I want to keep writing about Sean McGann for some reason as if filling the page with words could do something. Of course it cannot, only those that know what happened can do something.
The family described him as a lad who loved horses and spending time with his family. He was said to be a gentle boy. In 2019, via a police spokesperson, they said the family still think about him every day.
Many things can make a difference and stop more kids like Sean from being callously murdered like this. One is that even if the offender is old and frail now, if you know who it is come forward. The more stories of them being unmasked even late on, the more it will prey on the minds of those that would kill kids now.
I'll leave it there.
John Rodgers and Thomas Spence
Sean McGann
________________________________________________
Links to sources for the above story article
Graffiti may hold key to unsolved murder of schoolboy Sean McGann 40 years ago – Birmingham Live (birminghammail.co.uk)
Sean McGann murder: 'Helpful' calls over 1979 child murder – BBC News
Letter appeal in Sean McGann 1979 Northampton murder case – BBC News