The Unsolved Murder Of Norfolk Teenager Johanna Young: UK, 1992.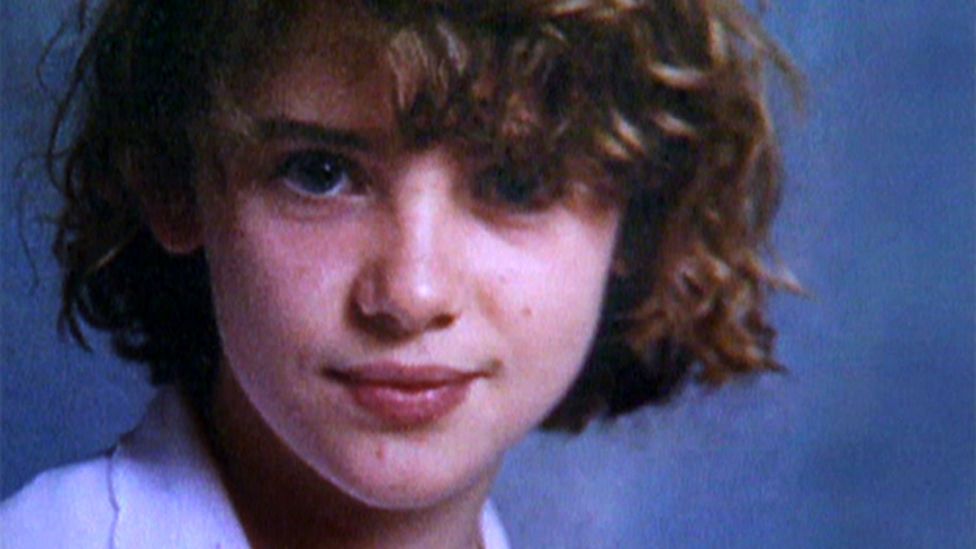 I am always dismayed when I don't recall the name of a UK victim. In this case it stings a bit more because it was a child.
Johanna Young was only 14 years old when she was killed. On 26 December 1992 a man was walking his dogs in the area of Griston Road, Watton. He found a training shoe in the grass. Thankfully something must have bothered him about it and he went to the police. A search was made and this child's body was found face down in a Marl pit that had filled with water.
Marl is a rock rich in nutrients that can be used as fertilizer and in the manufacture of cement.
Ms Young had been seen in and around the town between 7.30 pm and 8.45 pm on 23rd December 1992. It was a foggy night and being the UK it would have been cold and dark.
The family only noticed she had not returned home when her radio alarm sounded. She normally did a paper round. They presumed she had stayed at friend's or her boyfriend's place. When it was reported she had not arrived for the newspaper round everyone realised something was very wrong.
When the dog walker found her shoe, a search by the police then found her body. She was covered in scratches and her jeans were missing. The Marl pit was about 120m ( yards) from the shoe. It was later determined she had died of drowning and a fractured skull.

Local men were arrested and interviewed, but I cannot see there was ever a serious suspect. That, as we know, does not mean the cops had no prime suspects. It means the evidence was not there at the time or since.
'I am convinced the answer lies within the community of Watton,' said Det Insp James of Norfolk police in 2017.
She continued, 'I'm quite sure that there is someone out there, whether they used to live in Watton or have since moved on, that has information that may unlock this case.'
Another report of the time said Ms Young lived in Merton Road, Watton opposite the High School. This means she was found just over a mile (1.6km) from where she set out on the 23rd December.
I can see why the officer thinks this is a crime that could be solved by people from the area. The family also seem to believe it is likely. The town centre is about half a mile (1 km) from her home and the crime scene is the same distance from the place where she was last seen.
So on a foggy night, the day before Christmas Eve, she takes a ride with someone as she walks home? Depending on where in the centre she was, there are a few routes she could have been taking.
Another alternative is that she went to meet someone. Griston Road is blocked off by a gate just after where the houses end if you are travelling south. In the Google images the road goes on which suggests it was once a through way. Pedestrians can access it, I do not know if it was blocked to vehicles in 1992. Some of the housing was not yet built so it would have been a quiet spot for a meeting.

This is all speculation, but speculation with a point.
In a case I saw the other day, Mr Ballen on YouTube, a 17 year old Illinois girl went out for the evening. Her destination was a park where she said she would play basketball. The thing was there was no game. She was really meeting a secret boyfriend. A row ensued and the older man tried to kill her. There is more to the story and by all means hit the link.
As we know, it happens, it is no reflection on the victim. Secrets are kept and we are looking at a case from an age before every move we made was digitally recorded.
Lots Of People Other Than Locals Knew Griston Road.
Griston Road these days cuts off, as I say. Until 1995 the road ran to an old RAF base that had hosted joint UK / USA operations during WW2. In 1989 the RAF moved out and it was turned over to the army. From the early 1990s security watched over it and it was sold to local land owners in 1995. The vehicle access now only runs about a quarter of a mile from the town centre. Was there a gate house back then where the access is now blocked for vehicles?
Another issue is in most small rural places there would be a limit to how many outsiders knew their way around.
This area, and Griston Road in particular, was a place known to many who had served at or provided services to this base.
There is another reason a large number of people would know this area to some extent. Her Majesty's Prison Wayland is about 2 km ( 1.5 miles) from Watton town centre. This is a category C prison. That means the inmates are not trusted out and about yet are not likely to escape. I have no idea if that was the category back in 1992. However, it does mean that staff, ex inmates and visitors would have been familiar with the place from when it was built in 1985.
Speculation Again? Yes, however, this small place of just 7000 people had a transient population of a lot more.
Looking at this case from a broader view will not help narrow down the suspects. Watton is 40 km (25 miles) from Norwich. On 20th November 1992 Natalie Pearlman, 16, was found asphyxiated 8 km (5 miles) from Norwich. That murder has been potential connected to others over the next decade.
I cannot help but think of another unsolved child murder in West Yorkshire. Lindsay Jo Rimer was 13 years old when she disappeared while in a village centre on 7th of November 1994. She was on an errand to a late night store. After about 10.30 pm she was not seen until the following year when her body was found in a canal. It was determined that she had probably been strangled. The distance between the murders is a substantial and I am not connecting them. The similarities are striking none the less.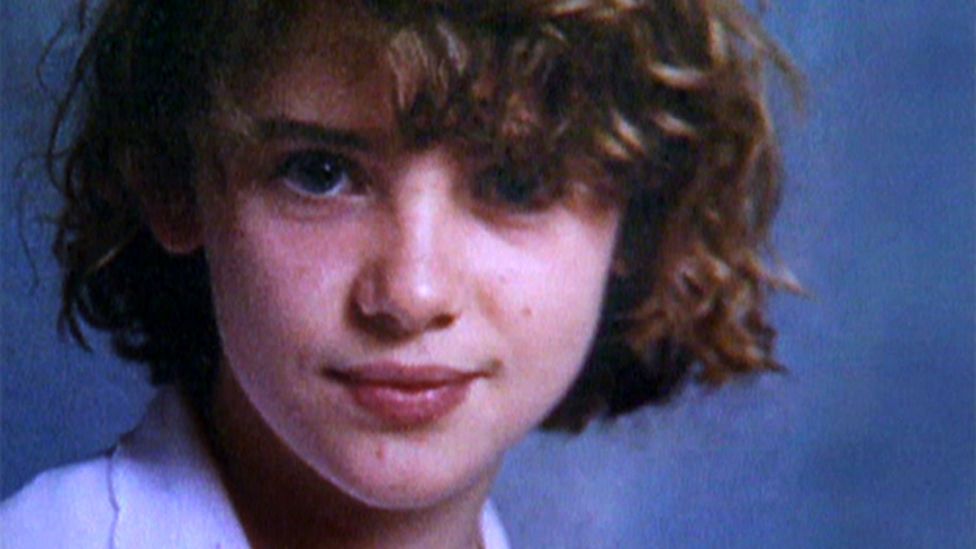 I am not trying to construct a connection. We pride ourselves on not doing that. The cops have the files and know the ground. The family, bless them, know the area. We just want to keep interest going in cases like this. Whoever it is needs to know it is not forgotten.
If you know anything or any of the above now sparks a memory don't keep it to yourself.
Call Crimestoppers on 0800 555 111 or click this link: Crimestoppers
Cheers
JohnT
A gentle footnote: It is reported that the family thought Ms Young may have stayed at a friend's or her boyfriend's. That assumption, without searching for her, would be unusual. I make no judgement at all. It might not be true that they thought she had stayed out without telling them. I just wanted to make it clear that a child of that age would normally be tracked down if they did not return home without telling anyone. I think it is important for anyone from overseas who reads this and other cases to know it is not a cultural thing specific to the UK.  People tend to keep track of 14 year olds as best that they can.   
https://www.norfolk.police.uk/news/cold-cases/johanna-young