The Sinister Disappearance Of John Rodgers And Thomas Spence, 1974, NI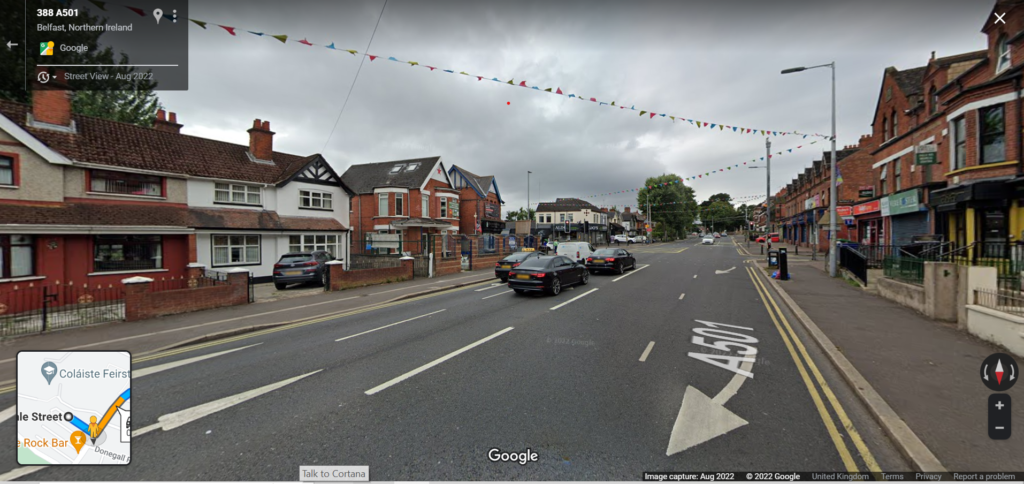 We wish we had all the time in the world to give each case the words they deserve. Sadly we cannot. We can only chip away and try and keep the names fresh. Here you have an 11 year old, Thomas Spence, and a 13 year old, John Rodgers.
At 9.15am, 26 November 1974, Thomas was seen at a bus stop on the Falls Rd, Belfast, Northern Ireland. It was a normal location for him, he usually got the bus to school there. He should have already been on his way by then so the neighbour who spotted him walked to his mother's place and told her. In turn Mrs Spence walked to the Falls Road. There was no sign of her son. She presumed he had gone to school.
A friend of Thomas had left his home to get the bus to the same school that morning. John Rodgers is not noted in the above account, however, all things being equal he should have been doing the same as Thomas. Neither boy has been seen in all the decades since.
I have seen John's name spelt as Rogers. BBC seems set on Rogers but the Belfast press quotes as Rodgers
If you have read much of our efforts you will know that sudden sinister vanishings of kids are a particular concern of ours.
Bus related horrors are a theme that we first touched on when we wrote about the murder of 14 year old Roy Tutill in 1968. He was on a bus home from school but decided to hitch the second bus journey of his route. An inadequate called Brian Lunn Field offered him a lift. They turned down a quiet Surrey lane. He then raped and strangled the school boy. It was decades later that his DNA nailed him and he is still in prison.
So the two Belfast boys were due to go to St Aloysius School by bus . The school has been described as a special needs establishment. This does not mean that the boys were as vulnerable as maybe we would expect of such kids today. I notice that Thomas, for example, was severely dyslexic. He is described as being very quick and clever but had serious issues when it came to reading and writing. Something that we know quite a lot about. One of us went through exactly the same thing. I am not sure what the issue was with John Rodgers. They are described in the Belfast press as friends and in a BBC account it is said they were seen together at the bus stop and a shop that morning. So whatever problems John had he was in company with Thomas who was just as switched on as any 11 year old.
The point is that whoever took them ( and it seems certain someone did) would have either been known to them or they would have needed a good story to get them into a controllable situation.
I note, as you probably do, that if the neighbour was right the lads were late for school. That could have been to the 'in' that their abductor needed. They too would have seen two school boys and could easily guess they were late for school. It might have been a simple matter of the abductor using a ready ride straight to school to get the lads in a vehicle.
Brian Lunn Field is said to be the only child sex offender who has abducted two kids at the same time using a car. He was convicted of it in the 1980s. I am not saying it is him. I am just pointing out that abducting two boys at the same time is relatively rare. In another double disappearance Field's name comes up. That was the vanishing of Patrick Warren, and David Spencer on 26 December 1996. Co-incidentally those boys were aged 11 and 13 years as well.
I have looked at the BBC etc and see no description of either an offender or a vehicle in the case of Thomas and John. Unless you know any reference that is different it seems no-one noticed where the boys went. That is not unusual. People at that time of the day are just going about their business. The Falls Rd is a very well used route and was so even back in those days.
However, to balance that the security presence in the city was intense back then. The road was a center of turmoil. So why were they not seen more, noted more? How could a person just drive about with those lads in the car without a mention or anyone taking notice?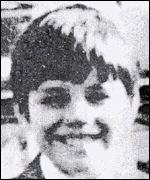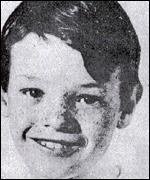 I am just playing devils advocate.
The security forces were looking for threat of a different nature. Given the time of day except for the pick up, if there was one, there would have been little of note when a car went past with school boys in it.
In 2001 a 69 year old man was arrested and questioned over this case. Two houses in John Rodgers' home street were searched. This had nothing to do with the people who owned the houses at the time. It seems that their houses were targeted by police because the buildings had ground floor extensions added at about the time the lads went missing. Nothing was found. The detained male was returned to prison where he was serving a sentence anyway.
Being nosy, I hope in a constructive way, I would love to know why the cops were so interested in premises not far from where one of the boys lived.
We have been given, by a really decent guy, a list of children who vanished or were murdered across the UK in the 60s,70, 80s and 90s. We are slowly working through them. These lads were on his list.
It says of the Belfast boys that school friends were contacted in 2001 to firm up the timeline on that November day. So what happened to them?
If you know more please fill us in.
On that point recently we have been approached by a few people telling us we have details wrong. That is fine but can we keep it courteous? Most people who shout us are great. Our aim is to keep as many names fresh as possible. We have 365 articles at the time of writing. You might be an expert on a certain case and we welcome your input. We will ask for references as in where you saw the information you are stating as fact. Declaring something is 'Obvious' is not enough for us to print it. Also, frankly, nothing is 'Obvious' unless it is an indisputable fact. There are not as many of them as many people seem to think.   
Other kids we have already written about include:
Contact on this story is : Faye. fbenson@reasonedcrimechronicle.com 
Links for this article are :
Thomas Spence/John Rodgers – Belfast – 1974 | UK Database – Sex offenders register (uk-database.org)
One morning, 36 years ago, these two boys were seen at a bus stop on Belfast's Falls Road. But then they vanished. So what happened to Thomas and John? – BelfastTelegraph.co.uk
BBC News | NORTHERN IRELAND | Police end dig for missing boys