Just a Short Walk Home: The Murder Of Tracey Ann Patient, Auckland, NZ.
On the day 13 year old Tracey Ann Patient died another young girl was going about her business 11,000 miles away. At about the time Ms Patient was last seen, 9.30pm on 29th January 1976, the other girl would have been in school looking forward to a mid morning break.
The other girl, the one that survived that 29th January, was Genette Tate. In August 1978 she would disappear leaving her bicycle on a road in Southern England. For Ms Patient it should have been a short walk home from her friend's house. Genette Tate was delivering newspapers near her home in leafy Ayelesbeare. We have some awful people around us all over the world.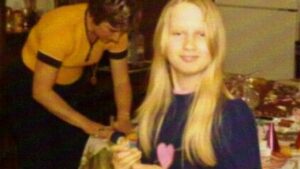 One of them intercepted this Auckland teenager and the next day her body was found. She had been strangled and the method left no doubt about the callous intention behind it. Her stockings had been wrapped around her neck and a stick had been used to turn the ligature tight.
Ms Patient's sister recalls the moment her father came in and told them that her younger sibling would never be coming home. The family had been searching all night. John Patient was sobbing when he told her that someone had killed the 13 year old.

As is often the case, it was a dog walker who had found the body in among scrub land in a park area off Scenic Drive. This winding road is about five and a half miles from where Ms Patient was last seen. After leaving her friend's house she walked some way with her pal. They parted company on the corner of Great North Road and Edmonton Rd at about 9.30pm. Her friend watched as Ms Patient asked an elderly couple for the time. The answer caused her to start jogging home. At that point she only had about 700 metres to go, just over a quarter of a mile.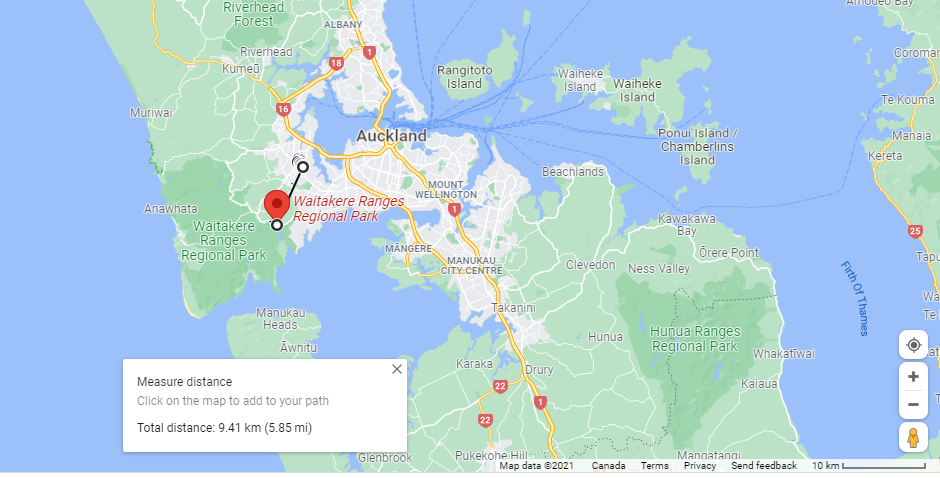 It would have already been dark, though by British standards warm. Some insignificant, nonsense creature managed to take her off the streets and they are still out there. Maybe they are living next door to you in late middle age or elderly. Possibly you have mourned them not knowing what awful things they were.
Such is the curse of us. The killers of young girls and the abusers of the weak look like everyone else.
A couple of years later someone called the cops and gave them a tip. Ms Patient's boyfriend had given her a signet ring as a token of his affection. It was found in a rubbish bin outside of a pharmacy. Obviously someone had kept it and it is likely the caller was either the killer or someone very close to them. The tipster never called again.
There have been reviews and appeals. In 2010 a man was questioned and released. A witness came forward claiming that when she was a child she had witnessed a clean up after the murder. Her neighbour had a son and that son had been very busy. His car had been locked away, repainted and sold. This man's mother had told the girl at some point later that he had killed Ms Patient.
Obviously the cops went after this evidence, only to find the man in question had not been in the country at the time. Over the course of the years hundreds of suspects have been looked at. In the below video Ms Patient's older sister Debbie and a detective make another appeal. I have just looked and no new progress has been made public.
The detective says there were a fair amount of people on those streets that night. I looked at the route that Ms Patient was jogging along. It seems impossible that no-one saw the moment that she was taken if it was indeed busy.
Then low and behold along comes a witness. This guy says he called the cops a day or two after Ms Patient's murder. He said he was talking to a friend on the street and saw a girl who fitted the description of the victim. She was being led along the sidewalk by an older man. She was not looking particularly distressed, they just walking with the man clutching her elbow. He says the police didn't respond to the information.
Over the years he contacted them again. Finally, Stuff Magazine, approached the cops and asked why this was the case. The information this guy gave would have placed Ms Patient in a different location than the last one that was confirmed. The police said the tip had been recorded and the information assessed. They think the witness saw someone else.
So was she seen for the last time as she parted from her friend? For many years that was the case. In 2017 after placing the investigation back into top gear the police announced Ms Patient was last observed near 295 Great North Road. That is only 350 metres from home, she was only a quarter of a mile from safety. This location is like most suburban streets, grass verges and fences and at that time of night a few people may have been out, yet it would have hardly been a throng.
Someone's son took this girl. I can only hope that one day soon someone's son pays for it.
Below is the New Zealand Herald appeal:
If you watch the above maybe you will agree that this is far from a dusty case. The pain in the face of the sister and the words from the family mean they have been living this constantly. I can think of so many like Ms Patient. Apart from Genette Tate there is Amy Fitzpatrick. This 15 year old was meant to be making a short walk home as well. She has not been seen since.
Then there is Sarah Benford, a 14 year old runaway from care who disappeared in 2000. Police are currently searching an area after a tip off.
Lynda Mann and Dawn Ashworth, both 15 and victims of a loathsome killer called Pitchfork. They were both found in similar circumstances to Ms Patient in the UK.
Another New Zealand case springs to mind. Kirsty Bentley was walking the family dog in 1998 when she vanished. Again her body was found in scrubland, she was only 15.
Then there is a case close to home for me. 15 year old Mandy Zani was strangled and her body discarded in woodland near the city of Bradford, UK. She had been living a little like Sarah Benford. She was wilful and had been staying with successive friends over the course of several weeks. No-one knows who killed her.
In 1994 Lindsay Jo Rimer went to a late evening store to buy cornflakes. This was in a town called Hebden Bridge in Yorkshire. Her body was found in the spring of 1995. She was floating in a canal, there was no doubt it was a case of murder.
Sherry Lynn Marler was given a dollar to buy a soda in 1984. This was in a busy town in Alabama, USA. Despite several sightings she was never returned to her family.
I will stop there. Sadly it is not because I have run out of examples.
So who killed Ms Patient?
Someone like Pitchfork. He had been living with his wife in Leicester, but had a long history of indecent exposure and when finally caught he confessed to other sexual assaults. His victims had been at friend's, they were walking home, he raped and murdered them.
I am very much against indecent exposure being treated as low level crime. It is not and it often betrays a desire to do more harm. Our societies should wake up to how dangerous these people are when they first come to our attention. In a recent trial a man in the North of England was sentenced to many months inside for harassing and exposing himself to children. It will be the third such sentence. Each increases but only by months.
Anyway, take care and keep a the light on in the case of Tracey Ann Patient.
Where there is a hiding scumbag there is always hope.
Tim (tim@reasonedcrimechronicle.com)
https://www.nzherald.co.nz/nz/man-questioned-on-34-year-old-unsolved-tracey-patient-murder/Z7H662EVGI72VBKFFDO7DUBTRU/
https://www.stuff.co.nz/national/crime/80206223/tracey-ann-patient-cold-case-new-witness-comes-forward
https://www.stuff.co.nz/national/crime/111794739/five-of-new-zealands-most-notorious-cold-cases