The Unsolved Murder of Margaret & Seana Tapp, Australia, 1984
The simple yet horrendous details are this mother and her nine year old daughter were murdered in their Melbourne home and no-one has been held to account. Nurse Margaret Tapp was 35 and lived in Ferntree Gully. Late evening of 6th, or early hours of the 7th, August someone ended their lives by strangling them. It is believed a length of rope was used. Seana was raped before she was killed.
The back door lock had been broken for a time so access to the home was easy enough.  Exactly what happened is hard to find in amongst the few online sources that offer anything in-depth. The house was on Kelvin Drive. Once again we see neat, well spaced, houses. Unfortunately, they would have been quietly navigated in the late hours of the day.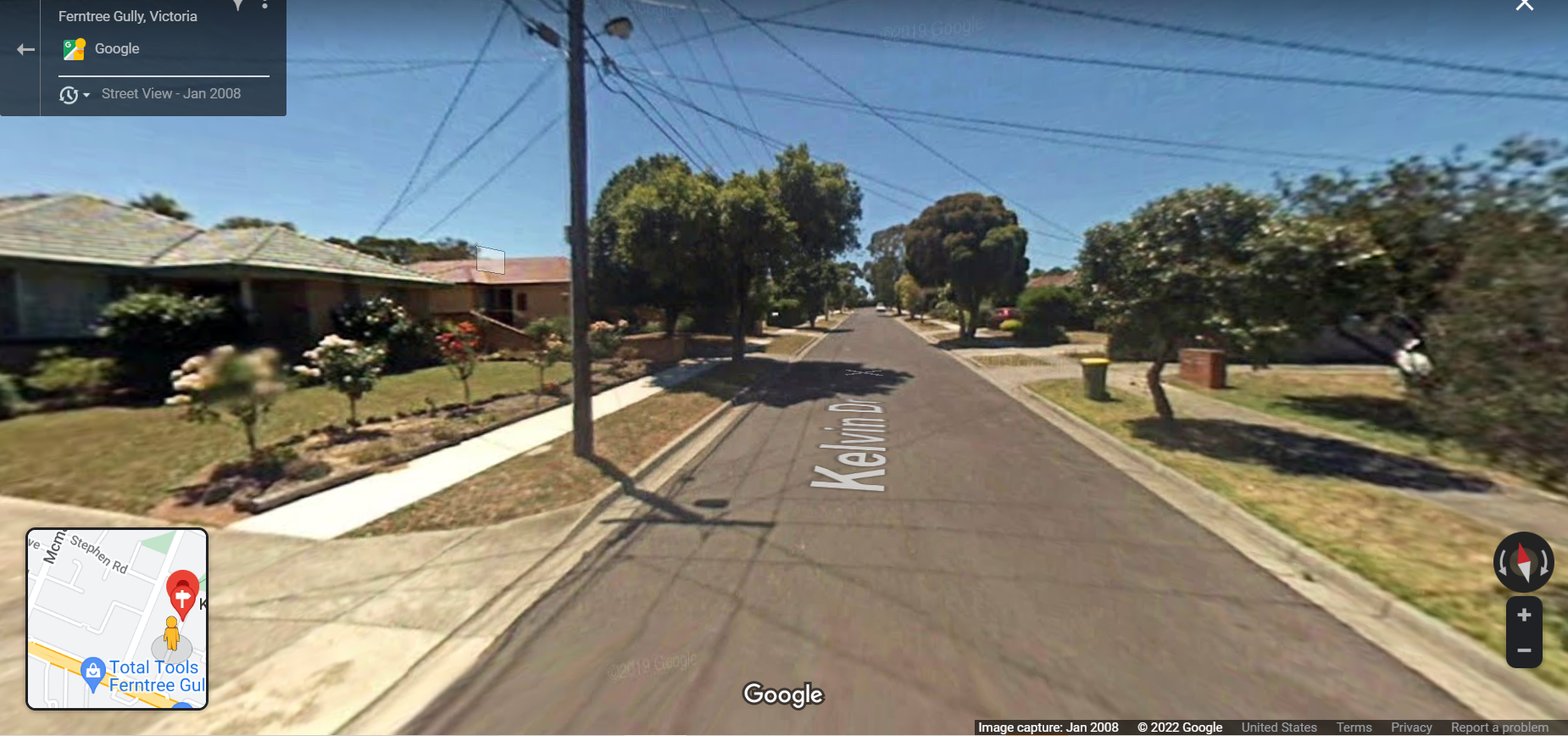 All houses are vulnerable at night but especially at risk are those in these sorts of neighbourhoods. Lots of trees, bushes and shadows. Also the more space between properties the better it is for an intruder to avoid a sound that could wake nearby residents.
A friend of Margaret Tapp called to collect her for a trip to the opera at 6 pm on 7th August. He got no response yet saw her car was there. He opened the back door and went in. Margaret was under her bed covers dead. He then went looking for Seana. I have made similar searches with similar results in my time. I sympathise with the memories that man will take from that day. The child had suffered a worse death than her mother. It is from her bedroom and clothing that a DNA profile was developed. This was taken from semen. In later years a mix up in the forensic chain meant it was all but useless. The samples were mixed up with ones taken from suspects. The end result was that comparisons were being made with the wrong DNA profile.
The Investigation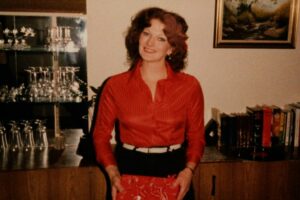 The article we have taken most of this from is the News Au piece from 2019. A complication was that Margaret led a full social life since divorcing her husband (who was cleared of involvement).
The police went through her relationships with men looking for a likely suspect. That is where issues with the DNA mix up came to the fore years later. Many were tested and eliminated from the enquiry.  As the wrong sample was being used at times those results are useless.
There had been some dispute with the family of a doctor she had been having an affair with. He had bought a house for her to live in, the one that became the murder scene. He was killed in 1983 in a car accident. Margaret, reportedly, claimed the house. In the end she settled for a 50% ownership and then bought out the family from the other 50%.
I have phrased her social life as a full one because we have a policy of not going through a victim's relationship history any more than is necessary. All of us writing on here have lived a reasonably full life. We are aware that if we died in these circumstances our history, if portrayed in a certain way, would be just as full of shadows as anyone else's.
In short there were a lot of avenues to travel when looking for a suspect.
Of course the rape of a nine year old placed the killer (s) in a slightly different category than your average 'jealous' murderer.
In fairness to the memory of this lady and her daughter there is a tendancey to overlook other optional suspects in cases like this. Not everyone who is involved with an attractive 35 year old nurse like Ms Tapp has a relationship with her or wants one. There can be predators who are more interested in a child. This scenario has been played out too many times to ignore. When a child is also a victim it could be because they are the target.
Later in the same News Au article it looks at other avenues as far as theories go. Seana was a Brownie (Girl Guide type) she would have been at school, she would have had other friends and contact with other adults. A copper, now dead, was mentioned as being very attentive to Margaret and even showing up at the house a lot. Her sister is said to have heard Margaret state this attention was unwanted. A neighbourhood youth with a history of being suggestive to women is mentioned, not by name, just by reputation.
Who knew of the broken door lock? Potentially a lot of people did. Margaret could have told anyone and maybe that was overheard by a low life. Even Seana, in innocence, could have given the information to the killer.
Finally a common first action of a burglar is to check if a door is unlocked. This one was so for all we are certain, it could have been an offender who chanced on an unlocked house.
Loose Ends And looser Thoughts
A $1 million reward is talked about for the right information in this case. I link to a 2017 article that writes about it in The Age.
A red Ute (pick up type truck) is said to have been seen near the home on the crucial night. It still needs identifying. The tread of a training shoe was noted and compared around to find the brand. It was a large Dunlop Volley type of footwear. They were made with canvas uppers. Up until 1983 there was a baseball style version with ankle protection. Wikipedia says of this type of shoe:
'Originally plain white in colour with a vulcanised rubber sole, it evolved into the iconic green and gold stripe along the ankle and heel with a direct injection sole in the 1970s. '
The entry goes on to say:
'From 1978 to 1985, there was a large volume of sales of the Volley in Australia. It became virtually the standard tennis shoe, and was also popular with roofers, who needed a sure foothold on sloping roof surfaces.[3] In 1976 Mark Edmondson won the Australian Open[4] catapulting the Volley back into the spotlight.'
'During the early 1980s, Dunlop briefly released a 'basketball boot' version of the Volley International which covered the ankle. These shoes, which had the high-grip herringbone tread, were highly prized by rafters and bushwalkers, who appreciated the dissipation of the friction point at the heel, the reduced entry of sand and debris, and the protection to the ankles against knocks from rocks when wading in rapids. The cotton canvas around the ankle was a seamless extension of the Volley's uppers; it did not seek to 'support' the ankle, only protect it. However, the boot was unavailable by 1983. Dunlop Volleys were standard issue by the Australian Army and Royal Australian Air Force until the late 1980s, and are still issued by the Royal Australian Navy, although sometimes the Spalding imitation shoe is substituted.'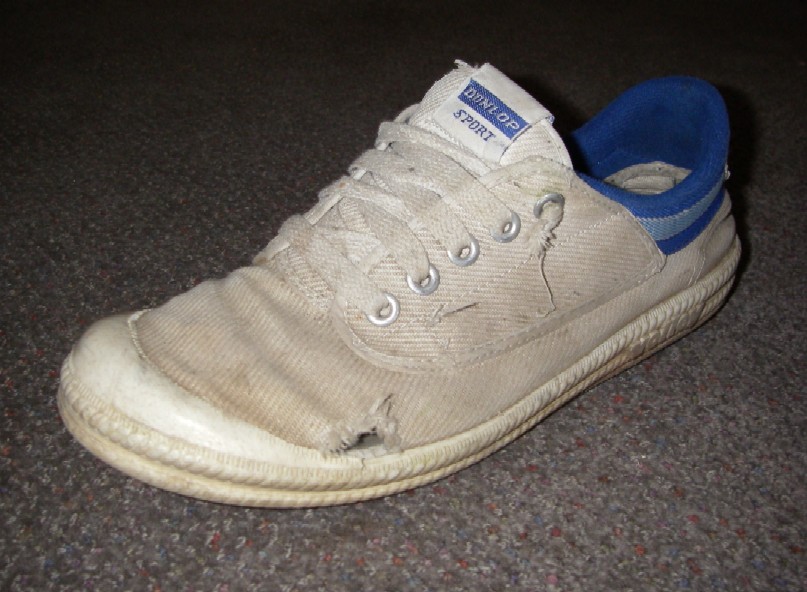 The print left at the scene was a large size. The reason I put so much of this in about a tennis shoe is this is the most solid evidence that remains. However, I don't know all the cops have got. I did think that the large foot type, any association to the victims and this particular brand shoe might ring some bells.
Crime writer Andrew Rule says that his reinvestigation turned up a few new suspects including the local teenager and an associate of his who was later jailed for rape. His thoughts appear to be explored on a program called True Crime Australia. I looked on their YouTube list but could not see it. He spoke about a neighbour hearing a muffled scream the night before and even calling at the home in the morning. The individual got no reply, so left.
Once again we have a lesson about door locks. We have changed our habits and upgraded our security from writing about these cases. If anything our background made us a bit casual. Possibly we thought we could handle an intruder if they ventured through a front or back door.   Lock up tight at night please. Install an alarm that will at least let you know you have unwelcome company as well. However rare crimes like this are it only takes one to occur and victims die and family spend much of the rest of their lives in pain.
Thanks for reading
Faye
Homicide detectives urge callers to ring back after cold-case confession tip (theage.com.au)
Margaret and Seana Tapp murders: Mistake let child killer walk free | news.com.au — Australia's leading news site