Unsolved Disappearance of Alabama Girl Sherry Lynn Marler 1984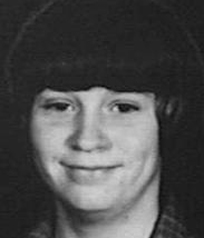 I don't know how many people who read blogs have written them. I guess if you are writing off the top of your head, about things you really know well, it might be a quick activity. When you write about history it isn't quick. If you write about unsolved cases and want to get it right it is a slow process.
The unsolved disappearance of Alabama girl Sherry Lynn Marler is a good example.  There is little I can add to the dozen or so references I found. I almost left it as the pieces are local and well written. By that time I had read a lot and my time had slipped by.
Write It Just In Case
I read an article in which the girl's mother gave an update in 2013. By then Betty Stringfellow was 63 years old. Almost three decades of wondering what happened to her twelve year old daughter. All that pain and I thought maybe my little effort, just maybe, on a million to one shot might spring up at someone who could help.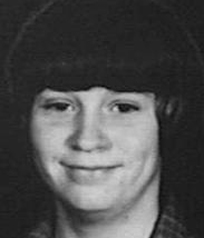 Brief Circumstances
Wednesday 6th June 1984. It was about 9.30am in the morning. It was downtown Greenville, Alabama. A red pick up truck driven by Sherry Lynn Marler's stepfather pulls up. He is headed for the First National Bank. Sherry said she was thirsty and he gave her a dollar for a Coke. She indicates she is going to the nearby Chevron gas station.
The stepfather, Raymond Stringfellow, had some paperwork to sign and had told Sherry to meet him back at the truck in fifteen minutes. When he was done he went and waited at the truck.  As the minutes ticked by he became concerned.
From looking at all the information I could access there were never any witnesses as to what happened to Sherry. She was not a girl prone to running away and the cops found no motive for her to have done so.
Sherry was two months shy of her thirteenth birthday. She was 5ft 4 inches tall and weighed less than 120 pounds, she had brown ( longer than)shoulder length hair and brown eyes. Sherry was a tomboy apparently. She was wearing a plaid flannel work shirt, faded blue jeans and new grey sneakers with Velcro fastenings.
This child was nicknamed 'Little Farmer' because she liked doing farming type things and could drive a tractor. She was a happy kid who liked Kenny Rogers playing on the record player her mother had bought her.
Sightings and Search in the Case of Sherry Lynn Marler
The cops talked first to the family and tried to then find local witnesses. They did interview people of interest but there is no indication of a specific suspect.
In total there were three sightings that seem worthy of note. None were confirmed.
There was a sighting of her later that month in St Stephen, Alabama. That is about 100 miles away from Greenville.
2) For another I quote here the Charley Project.
'Each time, she was accompanied by a man, described as about 50 years old and 5'8 tall with a husky build, a weathered complexion and crow's feet around his eyes. One witness who saw her at a truck stop in Conley, Georgia said Sherry called the man B.J'. 
3) The final sighting was later in 1984 at a shopping mall in New Orleans, Louisiana.
All three witnesses said that the girl they saw looked upset and dishevelled.
Sherry Would Now Be Looking at Her 50th Birthday
I have put a couple of references below. The one most striking for me was the article in which her mother spoke from the heart. Raymond Stringfellow has been dead fifteen years. Many of the others that Sherry Lynn would have known have passed away. Her mother has her faith but not her daughter. At the time of writing I believe Sherry's mother is alive. As hope never fades it would be a welcome miracle if she could find out what happened to her girl that day.
Take Care
Tim
https://www.greenvilleal.gov/161/Investigations
https://eu.montgomeryadvertiser.com/story/news/2013/12/22/mother-holds-to-hope-of-finding-lost-girl/4163751/