James Amabile's Disappearance: A lesson In Missing Persons Cases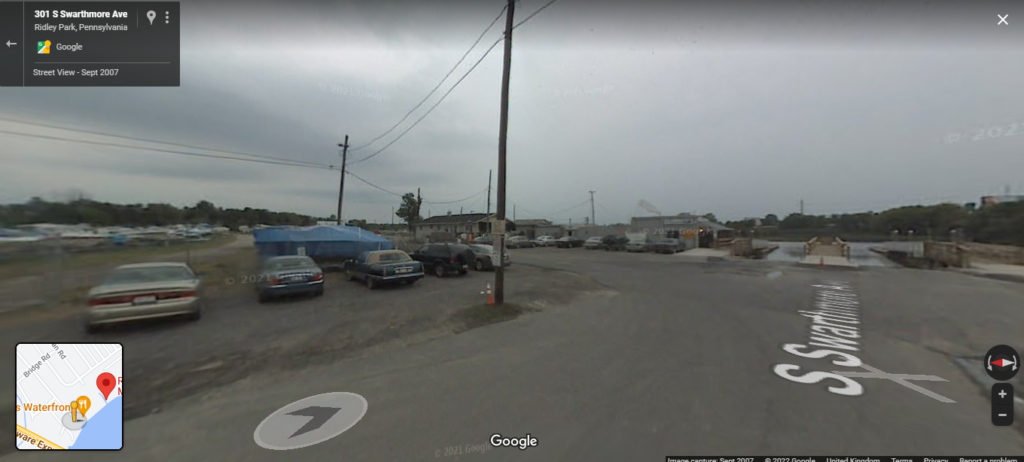 Mr Amabile began driving his SUV at around 4.30 pm on 4th December 2003.  A little later he used his cell phone to say he was running five minutes late in picking his children up from day care. He was not seen again until a few days ago.
Early on all manner of theories began knocking about as to what had happened to him. Overall people said this 38 year old was a hard working man who loved his family. If you look back there were those that painted a different picture of him that would have explained why he vanished.  The wilder theories are starting to look rather rocky.
A search was conducted in Darby Creek by a YouTube recovery team. This group have had a lot of success all over the USA doing just what they have in this case. They announced in a live stream that on 20th March 2022 they recovered what are likely this man's remains.
Apparently this guy and his vehicle were found submerged in an area that is now the Ridley Municipal Marina, Folsom, Pennsylvania, USA . Without realising workmen had driven a pontoon support through the front of the vehicle. A quick look online indicated that this marina has been extensively modernised and expanded after it was bought by local authorities in 2002. Further the machinery that would have been used to drive this support is powerful and those carrying out the work would not have noticed any issue at the time.
The last call from Mr Amabile's cell phone was at the junction of E Macdade Blvd & Morton Ave, Folsom. That was at 5.15 pm that day. The expected route for the UPS worker was to travel from there to the child care address on Bullens Lane.
Where his vehicle was found would have meant he instead drove for six minutes south east. The site has, since 2002, been given improved security and the wording of the article I read seems to suggest that it was not always hard to access. I looked on a 2007 Google image and it would have been a straight drive from tarmac into the water back then.

The recovery team matched a licence plate they recovered with Mr Amabile's missing vehicle.
A prominent issue was that Mr Amabile suffered from type 1 diabetes. This can mean that people become temporarily confused if the condition becomes acute. The belief of some of his family is that Mr Amabile awoke in the afternoon and because he was running late he may have become disorientated if he had not managed his medication properly.
It would have been getting quite dark there at that time of the year, a turn south east from his last location and he could well have driven straight to the river. As in the case of Cassie Sheetz, a young woman who disappeared in the woods of West Virginia, it maybe a long wait to confirm all of the details. Any possible answers will only come when the police and medical examiners have conducted their investigations.
If it does turn out to be a misadventure, it becomes a very real tragedy for the family in the first instance. Apart from our thoughts being with them it is also provides us with a few lessons. One I can think of is that when a person goes missing, perhaps, we should consider misadventure as the most likely solution unless evidence exists to the contrary?
Time and time again people who vanish, and the family they leave behind, are not treated well in the press and in public forums. Rumour and trivial relationship issues are broadcast loudly as reasons they may have been killed or deliberately disappeared. I am not saying where there are obvious signs of foul play we look for an accident. I am suggesting we don't look for foul play and ignore the real prospect of simple ill fortune.
In the case of Ms Sheetz there are some complicating aspects and I keep checking for updates regularly. Other cases that spring to mind are Audrey May Herron in 2002, Mike Hearon in 2008, Marion Hodge in 1984, Stephanie Stewart in 2006 and the tragic, solved, case of Corrie McKeague in 2016.
All these cases demonstrate different aspects of the whole missing issue and the variety of circumstances that can lead us to premature conclusions.
Take Care
Tim
James Edward Amabile – The Charley Project
Divers recovered the remains of what is believed to be James Amabile Saturday (delcotimes.com)