Knowing A Place Like The Back Of Your Hand: Disappearance Of Michael Hearon.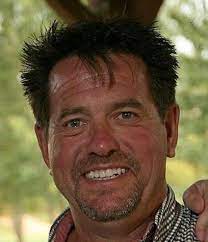 Michael Hearon was 51 years old when he went missing. He was a successful builder and father of two grown boys. He lived in Maryville, Tennessee for part of the week but liked to spend the rest on his farm. This was located near the end of Bell Branch Road, Blount County.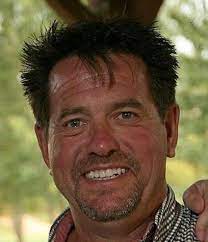 He was seen by a neighbour at about 11am on Saturday 23rd August 2008. He was riding a Yamaha ATV and waved to them as he passed.
Time went on over that weekend and there were attempts to contact him. His parents lived on an adjacent property and he was due to cut their lawn. That said Mr Hearon's spread was not a weekend get away. He had cattle to tend to and he would often do work on the property. It was not immediately cause for concern that he was not responding to messages.
His parents walked over to his place and saw his truck was parked with the mower on a trailer behind it. There was no reply at his door. They called his sons. By late on in the afternoon of Sunday 24th August they had checked his home in Maryville and searched the farm. They could not find their father. They called the police.
Mr Hearon's gun, money and cell phone were found in his truck which had the windows down. So that ruled out any ideas that he had intended on going very far.
Please note that in some accounts the property was in the house and in another account it was not until Monday that the cops were called. 
A search of the rugged, wooded landscape turned up the ATV on the 26th.  It was in a high gear, the ignition was switched on yet the kill switch had been activated. This was something the boys said their father would never do as to leave the vehicle that way would drain the battery.
Andy Hearon is quoted in strangeoutdoors.com as saying:
'We don't feel like he put the 4-wheeler there backed into some bushes. I don't know why he would have been on that road,' Matt Hearon said. 'That makes me believe it was foul play.'
I read that there is a road called The Loop Road which runs close to Abrams Creek. It is there that it is said Mr Hearon's ATV was found. It was not on his property but rather it is said to have been between his property and another. I cannot see anything marked as The Loop Road though there are several vehicle wide trails around that creek.
In the strangeoutdoors.com article they stated the neighbour who had waved to him was an experienced tracker and ex park ranger. He led the search for Mr Hearon. No clothing, tracks or other traces were found around where the ATV had been abandoned.
Theories range from suicide, which the family and friend's say is highly unlikely to Mr Hearon running across a drug deal or pot farm. The possibility that he had enemies that could hurt him was also explored. Other ideas start to run into Big Foot and UFO type areas.
What strikes me about this case is what the family have said. Both of the boys had just got married. Mr Hearon's was said to have been making plans for any grandchildren with real enthusiasm. His business had not suffered in the crash that was going on and although divorced all seemed well on that side.
To me it is really strange. He knew the area, he had no known dangerous health issue and he had plans for that stay on the farm. Whether or not his gun etc was in the truck or in the house their presence supports the idea he was not going as far as where his ATV was found. Also the gun being there puts more doubt on the suicide possibility.
The local Sheriff's Department are said to not believe there was foul play in one source but in another they supposedly allow for some sort of human intervention. I have to lean towards crime from what I can see,
No dogs caught a trail and there was a delay in looking for him. That is plenty of time for him to have been spirited away and his ATV dumped in a different place than where any incident occurred.
A lot goes on in the wilds of big places like the USA, Canada and Australia. A couple of other similarly mysterious unsolved cases you might be interested in are:
Take Care
Tim
https://www.strangeoutdoors.com/mysterious-stories-blog/mike-hearon