Readers Digest: 15 Suspicious Celebrity 'Unexplained Death'.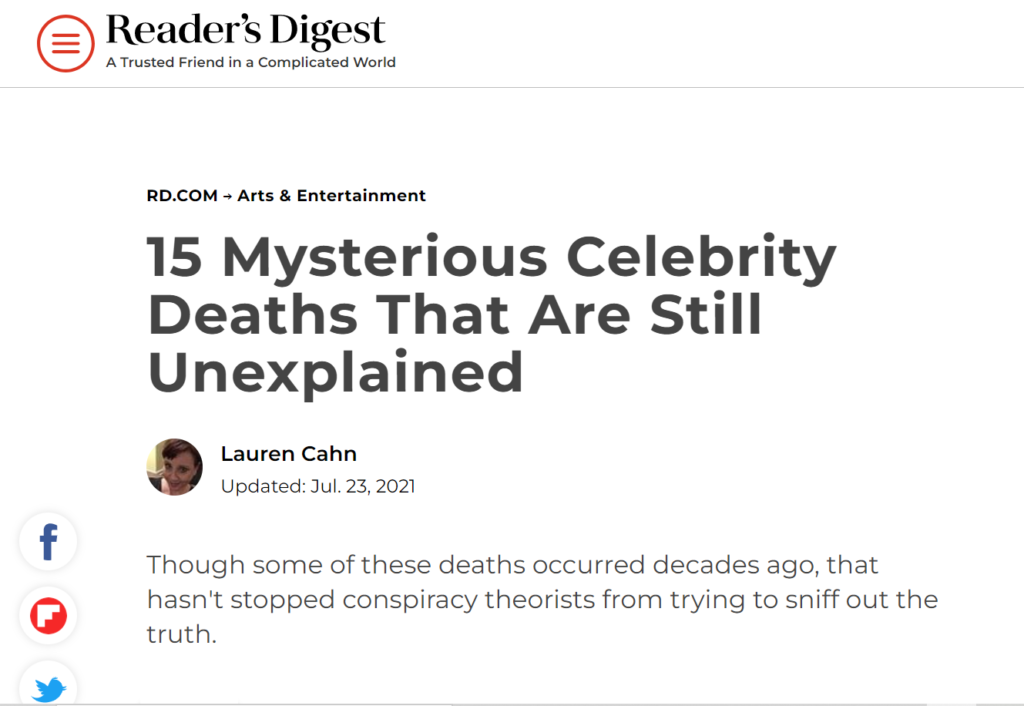 This is a signpost piece. We have done this with a few lists as we come across them. What caught our eye is the aging tale of Marylyn Monroe. Currently it is subject of a Netflix documentary and the movie Blonde.
My own view is that it is like stories about Jack The Ripper etc. So many people have toyed with the 'solution' it is a bit hard to tell what is accurate and what is not.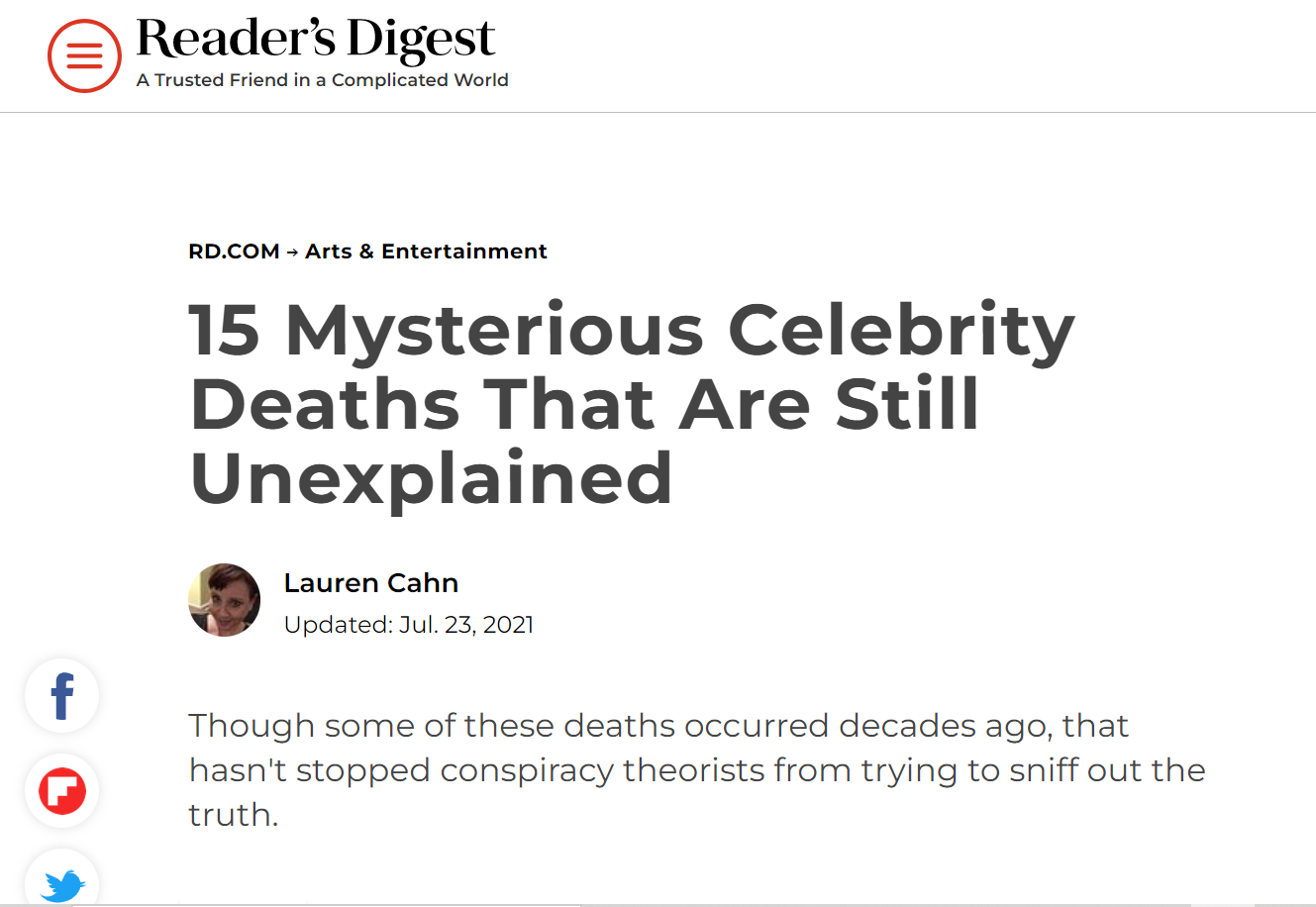 Marilyn starts of this Readers Digest list of suspicious deaths and unsolved murders though there are some lesser known cases. The 15 celebrities include:
Natalie Wood, Tupac, George Reeves and our own Jill Dando. Some are speculatively suspicious and others suggest serious attention is needed.
Each entry has links for more information and I just liked how neatly done it was. You can scroll through in a few minutes as opposed to endlessly clicking 'read more'.
As far as I can remember the only celebrity related unsolved case we have mentioned was the death of David Whiting. This was during the making of the movie 'The Man Who Loved Cat Dancing' in 1973.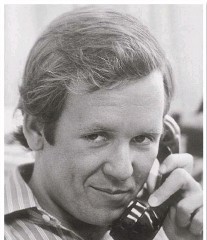 Otherwise we tend to steer clear of them. Not to diminish the relevance of people as victims. It is a simple fact that a whiff of stardom means they are often written about more than your average case.
That takes nothing away from the interest potential they have. We read about them all as they come up. On the list are a few really old ones and at least one suspicious death that was news to me.
Anyway just click here for the Readers Digest article.
Cheers
Tim