The Cold As Ice, Unsolved, Murder Of Brian Adams, Derbyshire, UK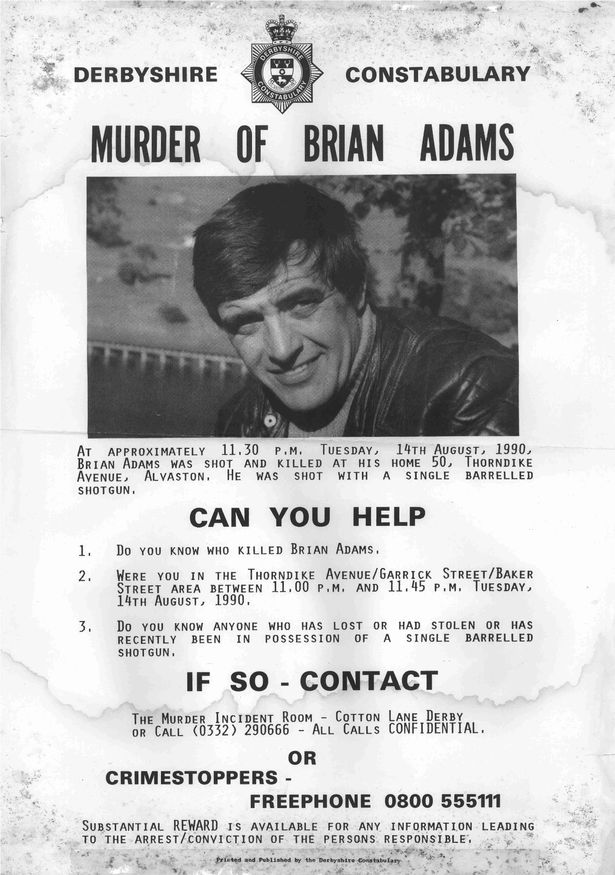 This unsolved murder took place on Thorndike Avenue, Alvaston, Derbyshire, UK. The date was 14th August 1990.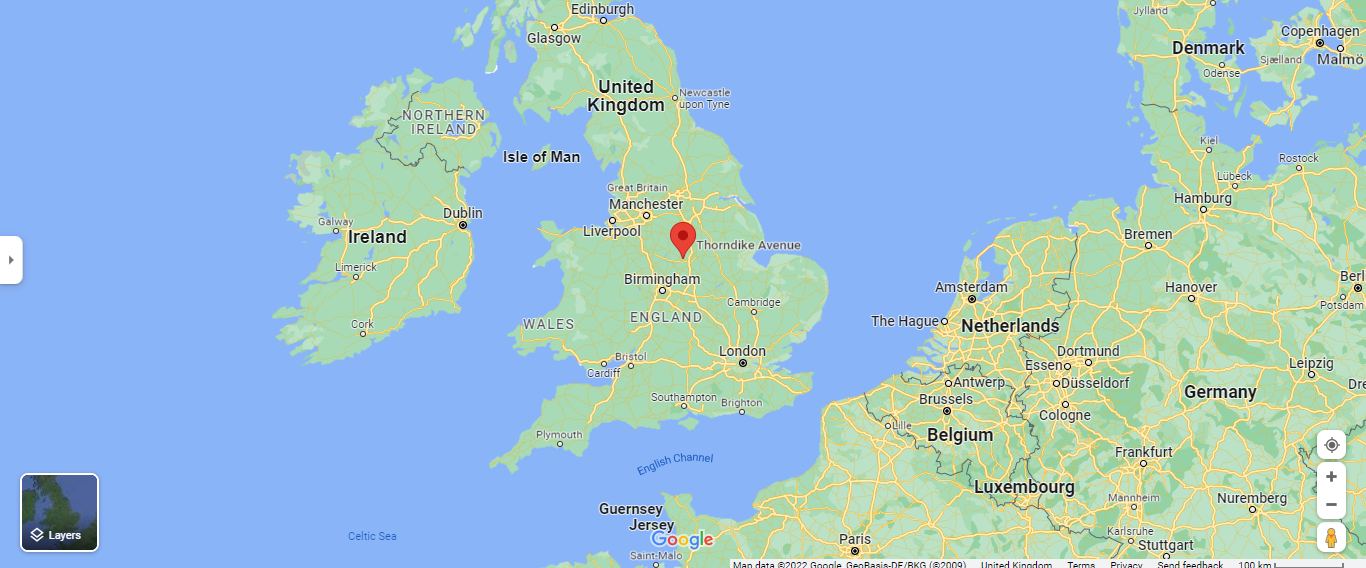 Mr Brian Adams was a 48 year old who ran a heavy machinery windscreen business. He had picked up a new motorcycle and returned home. Below is a modern image of the street he lived in. It is not specific to the crime scene.
It was 11.30 pm when the victim pulled up on the driveway of number 50. A balaclava clad killer stepped up and fired two shotgun blasts. He or she had aimed at the back of Mr Adam's helmet. The first hit his shoulder and deflected into his head, the second hit his throat. Police are specific about the possible makes of shotgun used. I am not sure why they know this.
Cops name the brands of firearm as Vanguard or Astra Cyclope. According to the below source no motive has been made public if one was known.
Loose Thoughts
This murder has very little coverage online. One of the sources we have referred to is a favourite of ours , the blog Unsolved Murders.  
Others are the Derby Telegraph who mention this murder along with several other unsolved killings from the Derbyshire Constabulary area.
What was the situation that night for Mr Adams? It was pre cell phone to a large extent. People tended to have very loose ideas as to where anyone else was at any given time. Was the killer in possession of a close approximate time of Mr Adam's arrival? It is difficult to keep observations in a street like Thorndike unless you belong there. As you can see this is a place of tightly placed homes. The police appeal might clarify this. They originally asked for witnesses who may have seen someone acting suspiciously between 11 pm and 11.30pm.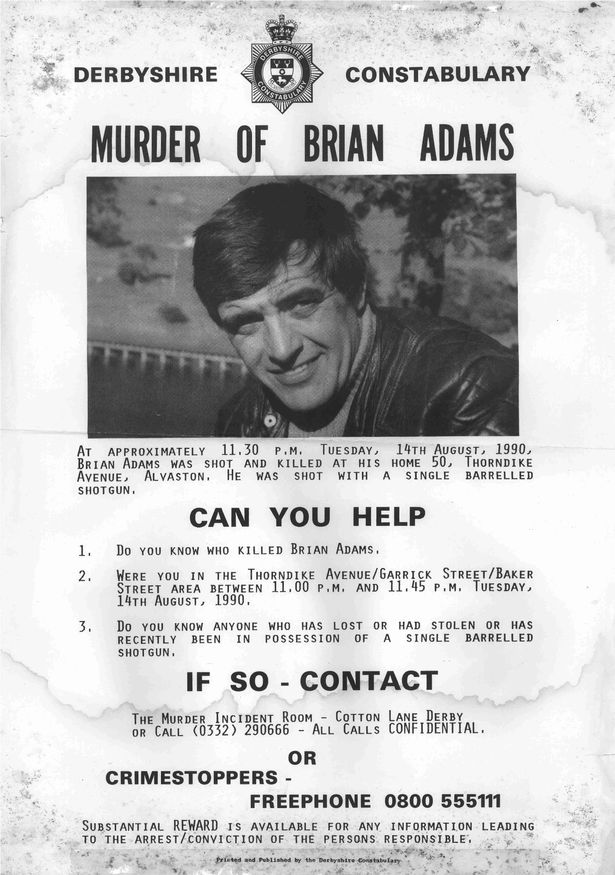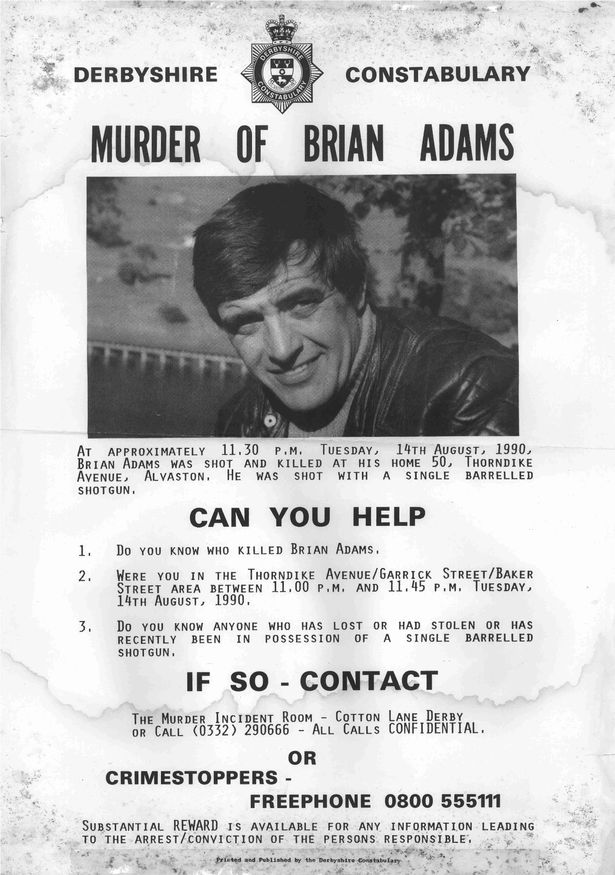 If the motorcycle was a new one, as reported, I wonder if he was known to have been getting it that day? I think of a killer waiting for him. If their information was even a bit old they may well have hesitated if Mr Adams turned up on a different bike or when they had been expecting him to be driving a car.
It is unlikely this was a thrill murder or one carried out for gain. There was little doubt about the intention of the shooter. I have a feeling ( just a random thought) the cops probably know the who and even why on this one. Proving it is a lot harder as is always the case.
Although 32 years ago, like the murder of Ann Heron, whoever deprived this victim of their right to life should still face justice.
This reminds me of a few cases we have covered. You have Alistair Wilson, Alex Blue, Elizabeth 'Liz' Barraza and Terri Bevers.
All of those had an element of deliberate assassination about them.
Cheers
JohnT
https://www.derbytelegraph.co.uk/news/derby-news/unsolved-murders-mean-killers-could-780379
http://www.unsolved-murders.co.uk/murder-content.php?key=1254&termRef=Brian%20Adams