Well Done To The Examiner Live. 89 UK Unsolved Victims Mentioned In One Place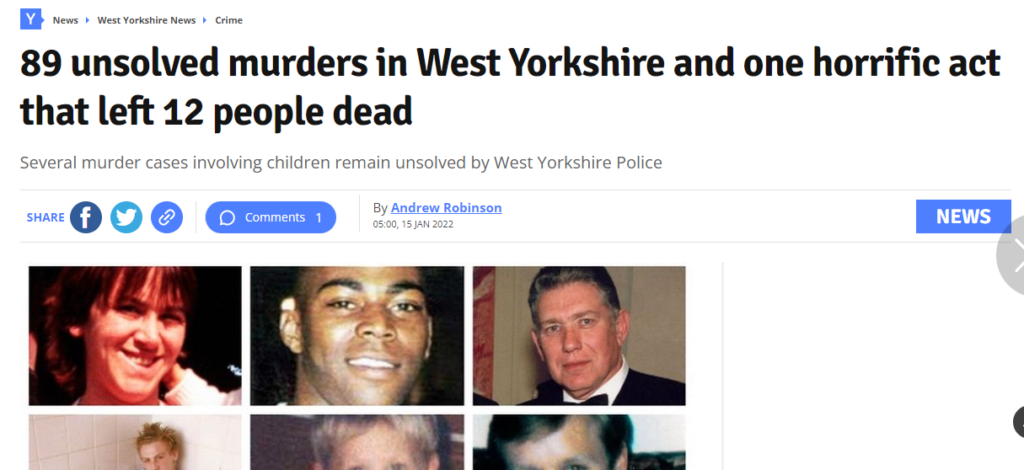 We have some plans to get funds for the site by writing fiction. The point is we have to just step back from writing any big articles on unsolved crimes for a bit. The site, without clumsy adverts, will not survive the coming years unless we do something.  So we are going to just change our approach while we sort out those revenue streams.
We do not want to forget unsolved victims though, nor do we want to slow down the expansion of the list of names. We will be posting more mentions like this so you can have a look yourself.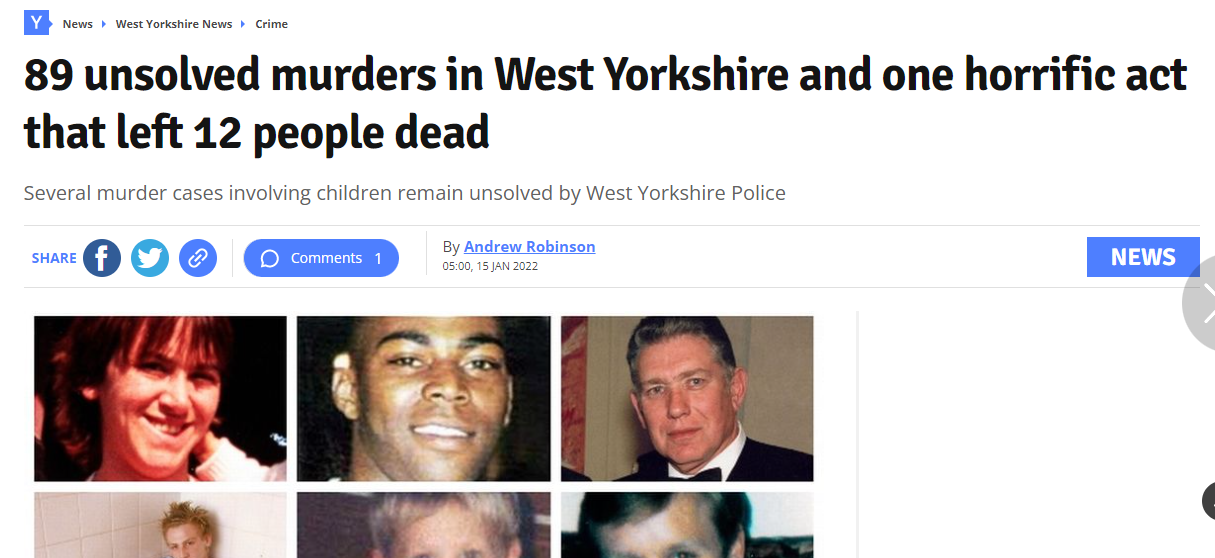 Here is an article that lists 89 unsolved murder cases in West Yorkshire, UK. Maybe you are a podcaster or writer who like us missed this until now. The names of the victims cover the years between 1962 and January 2022.
They include some we have written about like:
Lindsay Jo Rimer who was killed after going to a late night shop in Hebden Bridge.
Doris Kellett who was murdered in her Bradford home almost opposite a police station.
Yvonne Fitt, who was working the streets of Bradford around the time she disappeared. She was later found murdered in the Yorkshire countryside.
Mandy Zani who was staying in various places and vanished only to be found not far from Bradford weeks later. Her murder at only 15 years old is still shrouded in questions.
James Tomlin who died as the result of a night time arson attack at his Bradford home. His family narrowly escaped because of the fire service advice given by the emergency operator. Unfortunately Mr Tomlin was in another room.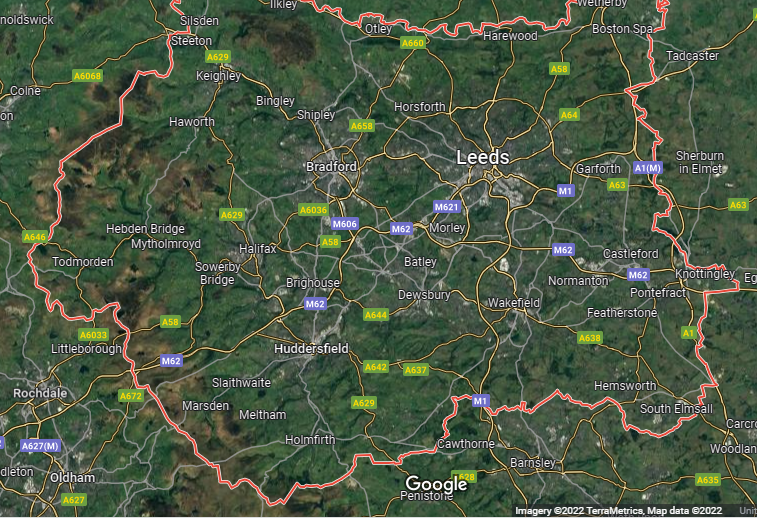 We intend to come back to the article ourselves. I commend the Examiner Live for the list. Many of the cases are listed with scant details, but that is more than so many murder victims get.
Take Care
JohnT
jtinehem@reasonedcrimechronicle.com   
https://www.examinerlive.co.uk/news/west-yorkshire-news/89-unsolved-murders-west-yorkshire-22652049