New Review Prompts Efforts in The Unsolved Murder Of Vicky Glass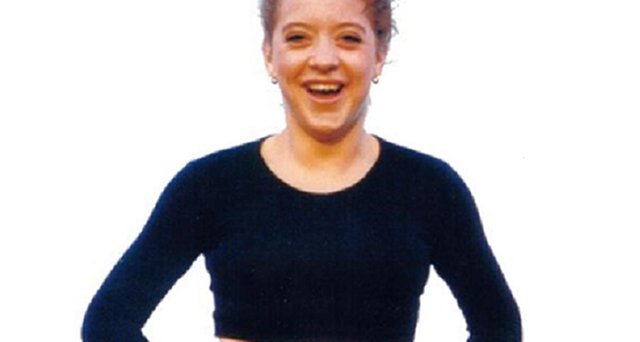 Here is another sex worker murder that has gone unsolved from year to year. Vicky Glass was only 21 years old. There has been a recent police appeal. It comes with the subtle indication that modern forensic science might identify the killer. Let us hope so.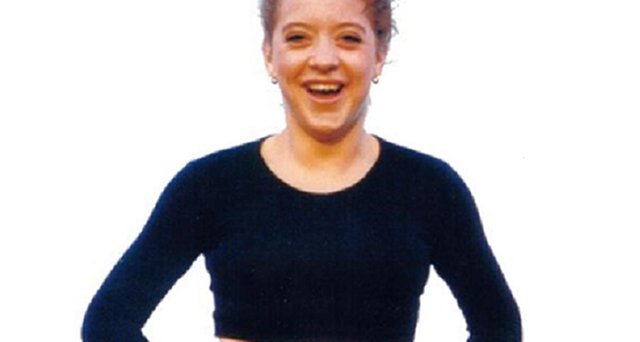 Brief Circumstances
On Sunday 24th September 2000 Ms Glass was seen as she got out of a taxi in Union Street Middlesbrough. It was about 4.20 am. This white Vauxhall Vectra and the driver had no more to do with what happened to Ms Glass. After this contact it is not known what took place.
On Sunday, 3rd November 2000 her body was found in the early morning by someone walking their dog.
The Investigation.
Much of the bare bones of this crime mirror the murders of other sex workers. Even the time scale fits within a pattern during this period. I have written, for example, about the cases of Kelly Pratt, Natalie Pearlman, Michelle Bettles and Hayley Curtis in the Norwich area.
When I say a pattern I do not mean I link them. During the 1990s, maybe due to CCTV not being so good or DNA technology being in its infancy, there were many unsolved murders of women. A good number of these were sex workers. At the time of Ms Glass' murder the Norwich killings were going on. Within a short period the like of Steve Wright were operating and killing women involved in the industry. Wright has been interviewed about murders from the 1990s since he was caught in 2006.
We also had women not connected with the trade killed in brutal attacks and their killers are still out there. Here I reference Mandy Zani, Janet Brown, Julie Pacey and Shona Sevens. Regrettably you will find many more on my website. I looked and in the 1980s there were less unsolved crimes against women in the UK. As the new century progressed the numbers dropped as well. The 1990s and early 2000s were a bad time it appears. 
Specific to sex worker murders the nature of the work these women carry out must present real challenges for any cops. They can be involved in drugs and their activities are on the borderline of the law. In addition, there is a rather unfair view of them as individuals due to the work they do. This can mean witnesses do not come forward in the same way they might when anyone else is killed. All this makes it less likely information is free flowing.
Ms Glass had her movements traced during the days leading to her disappearance. She had been operating in the Cannon Park area and Gresham districts of Middlesbrough. The motivation for this activity is a sadly familiar one. Ms Glass was a user of drugs including heroin.
During the day leading to her disappearance she had been with clients and largely her movements were traced. Her contacts had not all been business though. She had been socialising and moving around the general district.
She had been in company with a man at a Middlesbrough address when she called the cab. In a recent TV interview the lead detective said they believed Ms Glass was looking to buy drugs when she stepped out of the taxi. They also think she had no money at that point.
Four arrests were made yet no-one was charged with her killing. I notice from several accounts there is no cause of death mentioned. If you come across an account that includes those details please let me know.
The latest appeal is as a result of a case review. It is described as a very active case and there is a positive energy that is coming from the police. I will keep an eye on their progress. I certainly wish them all the best.
My Take
I would like to point out that this young woman was a great loss to her family and friends. She had hit the wall of drug addiction and though her life style led to danger she maintained close contact with the people who cared for her.
My take cannot be formed into some insight as to who the killer was. If she was looking for money to buy drugs it is likely she picked up another client and things went wrong for her from there. Either that or she went looking for drugs and that transaction led to her death.
What is often overlooked, I believe, is that the killer of Ms Glass is among us. That seems like such an obvious statement but who would want that? Why are they still out and about? There is no easy way to rationalise this. Someone who kills a young woman will continue violent behaviour to women and others. That callous disregard for human life will probably be accompanied by drunken confessions or similar to family or friends. Someone will probably know who killed Ms Glass.
I read of a case not long ago where an ex cop father tried to help his son cover up the murder of a young woman. The lengths that family will go to to keep a killer in our midst are monstrous. Those that cover for a killer are monsters and should be seen as such.
Then again there is one mitigating factor. If the witness is in fear. That has to be seen as legitimate reason. There is help there for them though. If someone could identify the killer of Ms Glass the cops will help protect the witness. It is in their interest to do so.
If the killer is protected by someone who is not in significant fear I have nothing but contempt for them. They willingly risk other people by their silence.  They may think they are not bad people for covering up. The reality is they are no better than the lowlife who killed Ms Glass.
If you know anything at all, even if it is a vague memory of a car or a person that night, contact:
01642 301773, Cleveland Police on 101 or Crimestoppers anonymously on 0800 555 111.
Take Care
Tim
Sources referencing Ms Glass: