The Murder of John Roberts Is Still Unsolved Since 2012
I came across this case and noted that there have been a lot of people arrested yet no-one has been charged. It is a common theme, sometimes the cops are 80% sure who did what in a murder case. Of course without the vital piece of evidence to convict 80% might as well be nothing at all.
Brief Circumstances
John Roberts, 31, was known for selling football shirts which were rumoured to be counterfeit, because of the fake look of the badges on them he was known as ' The Badge.' He lived in a shabby looking house on a housing estate in Gateshead, North East England. On 16th December 2012 he was found dead in his home in Park Terrace. He had been savagely beaten to death.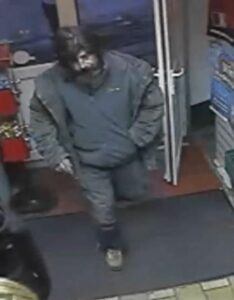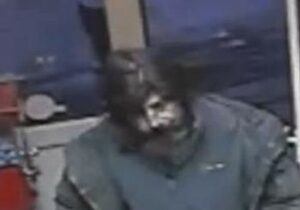 It was later determined that he had died sometime on Saturday 15th. Neighbours told the press at the time that he often had young teenagers visiting. There were rumours he dealt drugs and his associates were criminals. Here I refer to a Daily Mail article where a journalist interviewed people in the local area.
What is on record is he was on bail for abducting a 14 year old girl. He had appeared in court in September over this and one report said he was going to eventually plead guilty. Other sources say he was a friend of the 14 year old and she was going to run away to London. Mr Roberts claimed he took her there to show her the realities of homelessness in order to dissuade her.
The Investigation
Well this led to the 11 arrests. Thousands of statements were taken and the last appeal I saw was from 2018. There the officer in charge, Det Supt Lisa Theaker, of Northumbria Police, said:
'This murder may have taken place six years ago, but the investigation into John's death is not closed and it never will be until we catch those responsible. We know that a lot can happen in six years, but I would urge anyone who might have any information about what happened to come forward. Even if you think the information you have might be insignificant or irrelevant, we will act on all new information.'
Those that the cops arrested were in two distinct age groups, teenagers and people in their 40s. Both male and female DNA was found at the scene. Those that were arrested early on were told they faced no further action by September 2013.
My Take
Mr Roberts was said to have been an 'odd ball.' That and the other rumours about him I cannot confirm but I can say rumours are just that. His family certainly did care about him and no matter who he liked to associate with a murder is a murder. I guess that the police probably know exactly what happened, but proving it is a different matter.
https://www.bbc.com/news/uk-england-tyne-32740007
https://www.bbc.com/news/uk-england-tyne-46584363
https://beta.northumbria.police.uk/about-us/publications-and-documents/accessing-information/disclosure-log/crime-statistics/unsolved-murders-124219/
https://www.chroniclelive.co.uk/news/north-east-news/john-the-badge-roberts-murder-10601244