What Happened To Kellie Pratt in Norwich, UK, In 2000?
Another sad, mysterious case of a woman disappearing from plain sight Britain. The year is 2000 which seems so long ago and yet as if it were yesterday. On 11th June that year Kellie Pratt was 28 years old. She was a sex worker in Norwich, South-East England.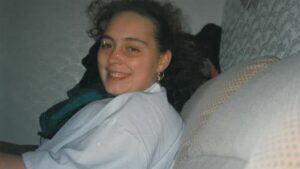 On the corner of City Road and Queens Road was the Rose pub.  She was last seen in the place at about 11.20pm. At 11.30pm she was called on her mobile phone by an acquaintance. She told the caller she was with a customer (commonly called a punter).
She did not return home and no-one has seen her since. This would be tragic and have a range of possible reasoning behind it. Ms Pratt was a mother but she had a heroin habit. She had a precarious way of making a living. Maybe she just decided to go off and create a new life.
Apart from that not being in character there are two other reasons why it is more likely she met a nasty situation. On 20th November 1992 Natalie Pearlman, 16, was found asphyxiated. Her body was in a layby about 5 miles from where she was last seen at 1.15am that day. Semen was found in her body and on her underclothes, this allowed a DNA sample to be extracted. Ms Pearlman worked as a sex worker on the streets of Norwich.
On 29th March 2002 Michelle Bettles, 22, was seen on the streets of Norwich's red light district until the early hours. Her body was found on 31st March in woodland, 20 miles away, at Scarning. She had been strangled. I cannot find any reference to a DNA sample in this case.
The Investigation
Local coppers and local knowledge are key to finding out what happens in these cases. Norwich had a busy red light district at that time. Activity was centred around the area Ms Pratt was last seen. Appeals went out for the punter she said she was with when called. They have not stepped forward. The acquaintance who rang her was identified, eliminated and the time of the call was verified.
As in the case of Ms Pearlman and Ms Bettles extensive searches of their homes and statements from witnesses were taken. Nothing came of any of it. Often the crucial witnesses have motivation not to come forward in sex worker murder cases. In the killing of Sheila Anderson in 1983, police are still trying to trace her last customer after she was driven over repeatedly by a red car.
My Take
There was another case worthy of a mention.
Hayley Curtis was murdered in 2001. She was found in a shallow grave in another county in early 2002.  A man called Philip Stanley was sentenced to life for the killing in 2005. This 23 year old woman had suffered horrible injuries and it is rumoured she may have been abused for sometime before she died.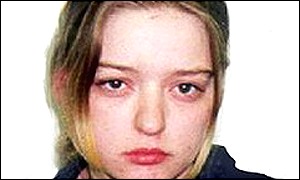 NB I saw a report from 2007 that Stanley had been allowed to appeal. We had a pathologist called into disrepute at that time and his was one of the cases that the pathologist had overseen. I have searched and cannot see any reference to the appeal going ahead.
Stanley's defence was that he met Ms Curtis when he visited Norwich while he was looking for his partner. This partner had escaped him after years of domestic abuse. He claimed Ms Curtis died of natural causes and he was scared he would be blamed.
I don't recount his defence in order to give it any credibility. I mention it because the murder was not a case of getting in the wrong car and then a violent customer attacks, there is more to it than that. Stanley had a history of violence to women. There were reports she had been living with Philip Stanley at his home in Harlow, Essex. An issue here is was she living with him or suffering an abduction scenario? It has been known to happen.
Stanley's DNA will have been taken and compared to the sample from Ms Pearlman. It couldn't have matched. So this case is treated separate from Ms Pratt, yet Ms Pratt disappeared without a trace on 11th June 2000. Ms Curtis was last seen in Norwich in October 2001.
I'm not arrogant enough to think that the gap of only 15 months between an unsolved disappearance and a disappearance ending in murder was lost on the local detectives.  I am saying that I would love to know if they were able to place Stanley with certainty on 11th June 2000. Ms Pratt's body went somewhere and unlike Ms Pearlman and Ms Bettles it was not left for all to see locally. So you have a killer who transports one Norwich sex worker into another county and you have a sex worker disappearing without trace 15 months earlier.
The awful truth is that it might look logical that all these women were killed by the same creep. The awful reality is there are a lot of creeps so more than one killer could have been operating. One was the lovely Stanley and the other as yet unknown.
Talking of unknown I had best mention the cowardly killing machine that is Steve Wright. Wright had been a publican in Norwich. He had visited there continually over the years. He used the services of sex workers often throughout his life and was known to do so in Norwich.
In 2006 he was arrested after five Ipswich sex workers were murdered. He lived in the town at the time. All of the victims had been killed between 30th October and 10th December that year. Something was driving him to be both monstrously murderous and careless. He was arrested on 19th December and was charged on 21st. In 2008 he was sentenced to life for the murders. All over and done?
No, he was recently arrested over the long cold case of Victoria Hall. She went missing in 1999 in Felixstowe as she made her way home from a nightclub. At the time of writing Wright is being investigated further.
I am informed that Wright has been roundly considered for the unsolved cases of Ms Pearlman, Bettles and Pratt. The DNA match came back as inconclusive but he is widely felt to be the very guilty man they have been looking for. However, the Norfolk detectives have said there is no evidence to directly link him to the murders.
So what happened to Ms Kellie Pratt? It is significant to me that Ms Pearlman and Ms Bettles were left largely in the open and not far away. Wright for example tended to do this with his victims in Ipswich. Ms Curtis was apparently kept by or lived with Philip Stanley. In either case she was found buried in another county.
Except for some ramblers she too would be missing all these years. There seems to be two distinct differences in the method used in these killings. I don't know what your thoughts are, but for now I am going to stick to the very real possibility there have been at least two killers.
https://www.theguardian.com/uk-news/2021/jul/29/suffolk-serial-killer-steve-wright-reportedly-arrested-1999-murder-teenager
https://www.edp24.co.uk/news/killer-wins-right-to-appeal-on-conviction-7601042
http://news.bbc.co.uk/2/hi/uk_news/england/1775754.stm
http://news.bbc.co.uk/1/hi/england/4425678.stm
https://www.norfolk.police.uk/news/cold-cases/natalie-pearman
https://www.norfolk.police.uk/news/cold-cases/michelle-bettles
https://www.theguardian.com/world/2002/apr/15/gender.uk
https://www.bbc.com/news/uk-england-norfolk-52937308