A Half Hour Makes All The Difference. The Murder of Sheila Anderson, 1983
There are certain occupations that involve a higher than average risk of death. Sex workers are right up there with the worst chances of completing a shift in tact. By the nature of the work the actual number of deaths and injuries is hard quantify. While fishing, logging and construction are likely to be more fatal per 100,000, the greatest chance of homicide has to be the preserve of sex working.
Here is an old, unsolved case in point.
Brief Circumstances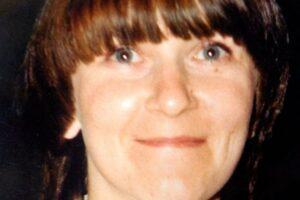 Sheila Anderson was seen by beat officers in Edinburgh's red light district. A half hour later her battered body was found on a track on Gypsy Brae, an open area to the north of the city. The date was 7th April 1983.

It is believed that Ms Anderson had been repeatedly run over by a car. Her possessions were later found strewn across a car park seventeen miles to the west of the city.
She had been seen talking to a man in Commercial street by the officers. This is three miles away from where she was found.
Police later determined that she had been struck by a red vehicle but nothing ever came of the enquiries. Ms Anderson was a mother of two and had developed a heroin habit. She was loved by her family and they were heartbroken at the news. A similar story was unfolding all over the UK back then. Families saw members drift off into drugs. They changed and became estranged. In the shadowy world of sex working the drive to pay for the habit led women, like Ms Anderson, to take risks.
The cops believed she had been either pushed from the car or had flung herself out. Her underwear was never recovered. A full DNA profile was developed in 2009 yet so far that has not yielded any results. A Crimewatch UK reconstruction was filmed and aired in March 2009.
Ms Anderson was only 27 years of age on the night she died. Her watch stopped at 11.54 pm. This may well have been the exact time she died. She had been dragged under the car for quite some distance. Cops appealed for anyone who knew of a person with a red car that had needed it repairing at the time. They also said he may well have had a sexually transmitted disease.
The segment on Ms Anderson is from about the 36 minute mark
There were people who called in. One woman did so just after the murder but then cut contact with police. Several leads were checked out following the Crimewatch showing.
My Take
I don't have one. The nature of the crime is unusual but apart from that I could not give an opinion.
In one report this case is said to have been a wake up call for the police. They were later trained to view sex workers in a more sympathetic light. The inference is that coppers regarded their safety as less important than other citizens. I was a copper two years later. There was a mostly co-operative relationship with sex workers until drugs bit deep. The nature of street sex work then changed. More outsiders, younger and more transient came onto the scene.
I see it as a bit of a give and take on this issue. As a copper you can sometimes do more than you do. It is difficult though to safeguard the public when they have reason to keep information to themselves. It is difficult to protect people who ignore advice. Advice on safety is something sex workers have to ignore.
I don't recall any real animosity or disgust at sex workers. I am not saying that it did not exist. I do think the people I worked with would have seen the murder of a woman plying this trade as a very serious matter.
I guess I am saying that sometimes cops are seen as capable of protecting everyone but are just too lazy. It is often the case that the things citizens do seriously restricts what cops can achieve.
I will cover more unsolved cases where sex workers are the victims. If you know anything about this lady's awful murder please contact the Police Service of Scotland on:
101 if you are in Scotland or(+44) (0) 1786 289070 from outside Scotland.
Cheers
Tim
https://theconversation.com/is-sex-work-still-the-most-dangerous-profession-the-data-suggests-so-81854
https://www.dailyrecord.co.uk/news/scottish-news/scotlands-unsolved-murders-sex-worker-22222138
https://www.edinburghlive.co.uk/news/edinburgh-news/edinburghs-brutal-unsolved-murder-remembering-18458452