Common Threads: The Vanishing Of Kelly Vazquez, Florida, USA, 2021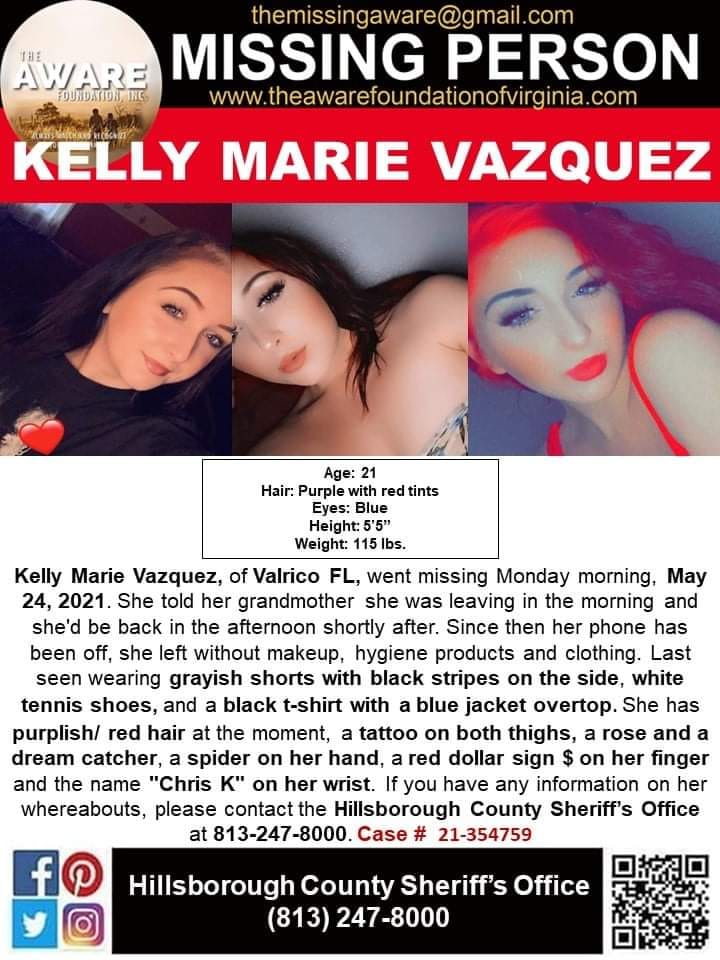 Kelly Marie Vazquez is missing. That is the cold evidential reality for the family who are looking for this 21 year old lady. However, this is not a case of someone walking away from their life because they have tired of it. Ms Vazquez vanished from her people and the world in very suspicious circumstances. The situation shares common threads with, for example, Desirea Ferris, Cassie Sheetz and Helen Munnings.
All those folk disappeared in company with others and the truth has been hard to sort from the dark circumstances of the time. Why has it been hard? It is simple, people won't talk. In so many cases people would rather keep some sort of twisted loyalty than make even an anonymous call. In an equal number of similar cases the cops know who did what, but not all the details.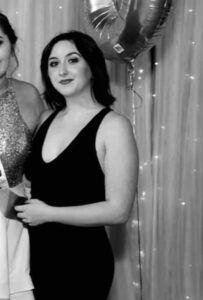 Ms Vazquez is described by her mom as:
'Kelly is so funny, smart and really would do anything for anyone,' Debbie Courville told the Tampa Bay Times. 'She just wanted to be accepted, and I think a group of parasites took advantage of her. I understand people are scared to come forward, but anyone that has any info, you can do it anonymously, please just give us a lead.'
On the last day she was seen by her family she called at her grandmother's house to collect some clothing. This was in Valrico, Florida. Ms Vazquez had been living with her off and on for many years. They were a close pair according to reports and certainly the 68 year old grandmother has put huge effort into finding Ms Vasquez since she went missing. The point I am making is this young woman had had her problems, yet she came from a close, loving, family. The folk who knew her do not believe for a second that she would have abandoned those that loved her and simply walked away.
After collecting the clothes she went out and got into a car driven by a man she had been dating. It was 9 am, 24th May 2021. As she gathered the things she needed she said she had been to the Seminole Hard Rock Casino the night before. That place is in Tampa a 20 minute drive away.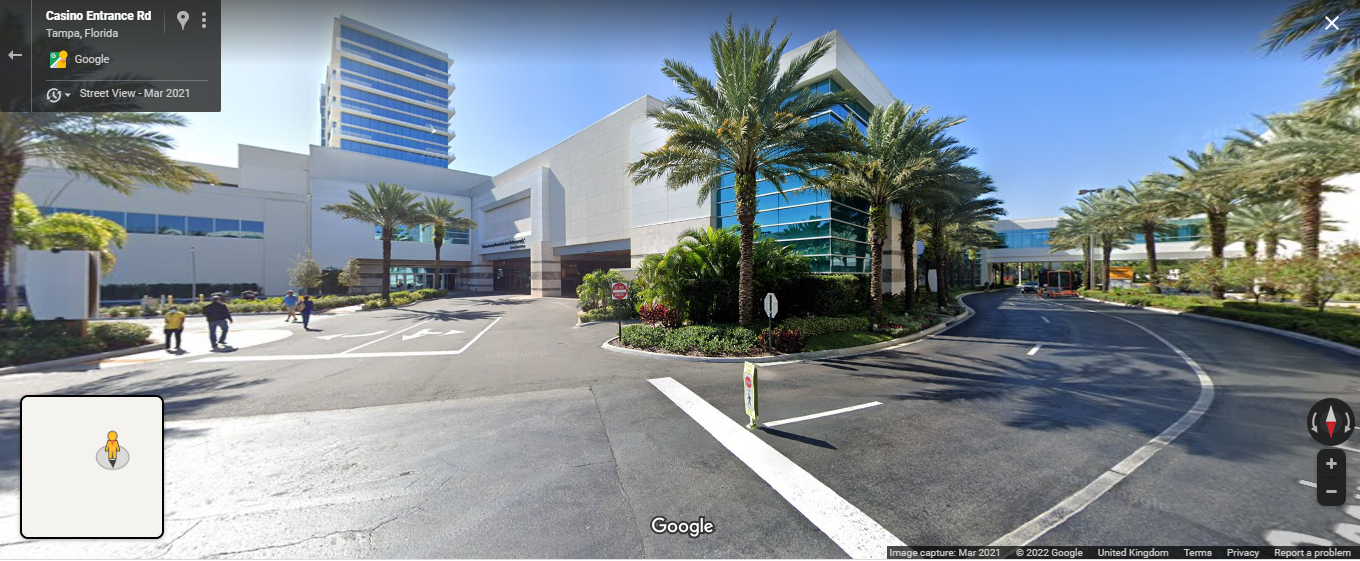 Later in the afternoon a friend video called her. She was in a Walmart with two men. She said she may well be going back to the casino later on. The call ended abruptly just after Ms Vazquez said that. Sometime later the friend received a text saying the cell reception was bad as Ms Vazquez was in the 'middle of nowhere.'
On 25th May her grandmother, Marie Vazquez, got a text from her granddaughter's phone. It said she was coming home soon. Of course she didn't materialise. That element is so similar to the case of Desirea Ferris. That Kansas City lady had text her sister saying the same thing and then was never seen again. She was also known to have been in the company of people who were not really known to her family.
The Hillsborough cops opened an investigation five days later because not only had Kelly Marie Vasquez not come home, but after that last text her phone was dead. The police indicated they had extended their enquiries to a place called Keysville. If you put the name into Google maps this is what you get.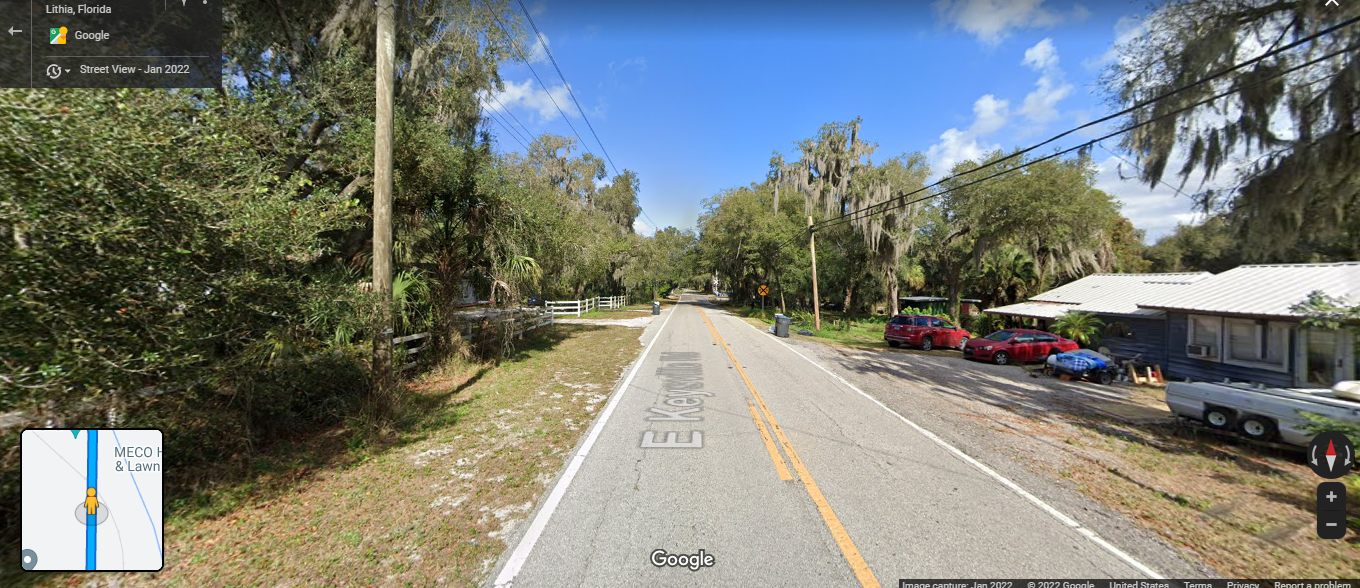 So here we have another young woman who is mixing with a variety of people and living her life. Just as I have done and probably just as you have done. However, something happened to her and there is no doubt in my mind that many people will know way more than they are telling the cops.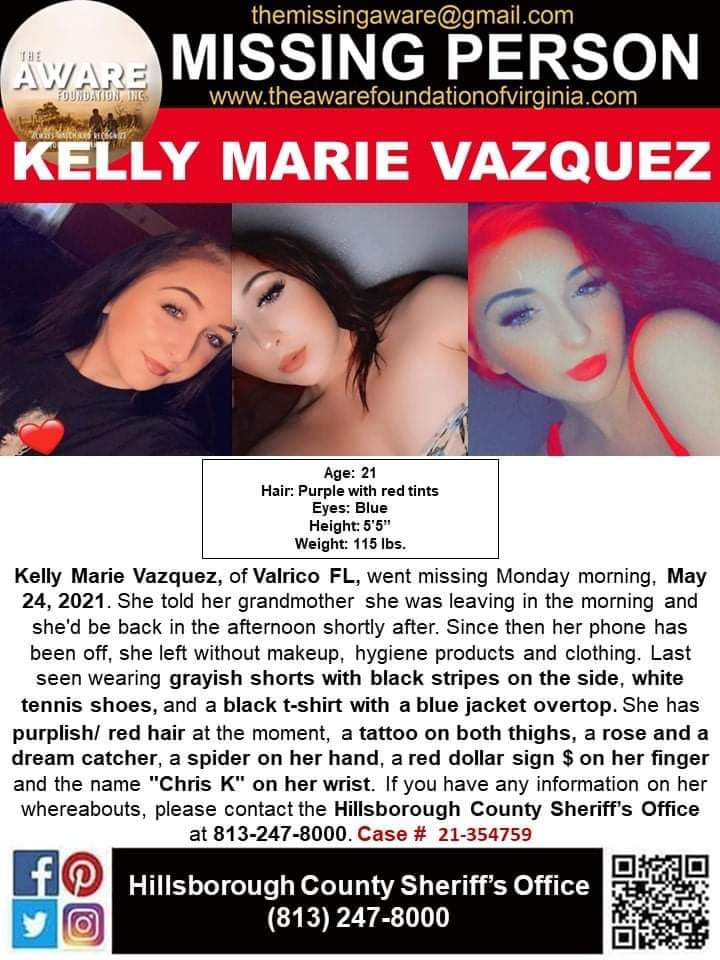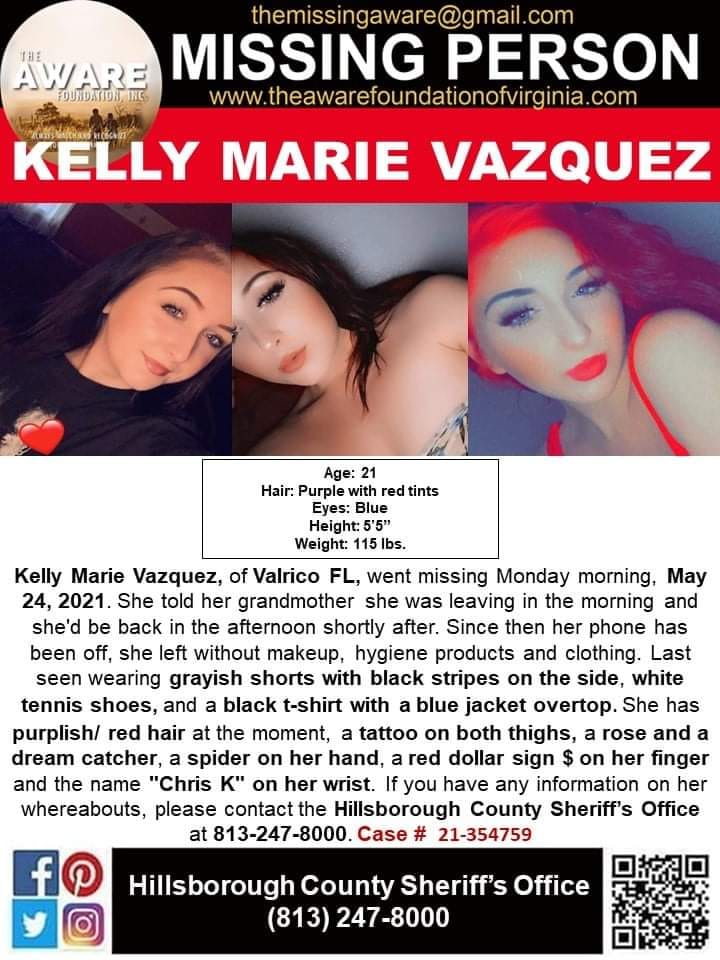 Meanwhile her family are pulling out all the stops to find her. Their lives will be in misery and limbo until there is an answer. In addition, I notice that this is not the only case from the area where women of a similar age are missing. The Tampa Bay Times reports two others are outstanding now. I will probably write them up separately. For now their names are  Veronica Reyes-Diaz and Cieha Taylor.
Some property belonging to Kelly Marie Vazquez has been recovered and identified by the family. Searches around Nichols Rd and the Keysville Park have been prominent in this hunt for the missing woman. Disturbingly a pair of her shoes were among the items recovered.
Her grandmother bravely did her own investigation. She tracked down the man who had driven off with Ms Vazquez on 24th May. He said he had dropped Kelly Marie at another address. According to the newspaper report the occupants did not want to say anything about what happened from there.
'We've heard all kinds of stories — overdose, trafficking — but it's all hearsay, the detectives say,' Maria Vazquez told the Times. 'We really don't know what's going on.'
Yet someone does. Make good on this please. Click any of the links below and put an end to this family's nightmare.
Finally, god bless Gabby Petito, the young woman who was killed last year. However, as Ms Vazquez's mother said, it is sad that one case gets so much more coverage than others. We see that disparity a lot, all over the age range. We are a growing, yet small internet backwater. If you have a story you want given a home though, just shout us.
Thanks
Tim
tim@reasonedcrimechronicle.com
https://www.facebook.com/kellymarievazquez1
https://www.facebook.com/CrimeStoppersTampaBay/
https://www.tampabay.com/news/crime/2021/10/01/kelly-vazquez-said-she-was-going-to-a-tampa-casino-then-disappeared/