The Murder Investigation Into The Vanishing Of Helen Munnings, Tasmania, 2008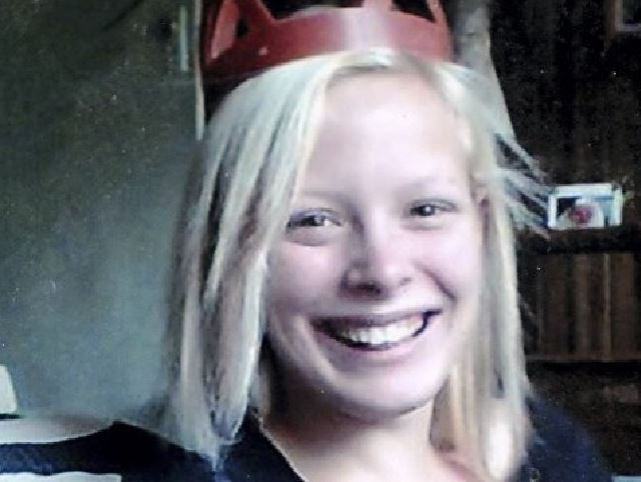 This 20 year old lady was last seen by her family when she announced she was going to a doctor's appointment. The date was 23rd July 2008 and the place was Burnie, Tasmania. This is a place that about 20,000 people call home and is located on the northern coast of Tasmania.

Helen Munnings was a mother of one and was again pregnant. According to an ABC news report she was actually going to meet the father of her two year old boy. This man, Adam Taylor has been named as a person of interest because since that day no-one has seen Ms Munnings.

He claims he later dropped her off at a place described as the Old Pulp. In a coronial hearing in 2012 it was decided that Ms Munnings died on or near the night she disappeared. In the report Detective Inspector Gunton said he was investigating the case one of murder and he had a person of interest in mind.
The news report, which you can watch on the Facebook page linked below, makes more allegations and gives some background to this awful situation. A huge reward exists for the right information. Apparently it now stands at $250,000 and is the joint highest ever offered for information on a Tasmanian crime.
On the police website there are details of searches that commenced again in 2019 using cadaver dogs in the north western part of the district.
Ms Munnings is believed to have been in the Marine Terrace area at 4.15pm. CCTV footage shows a woman believed to be her walking past the Centrelink office at about that time.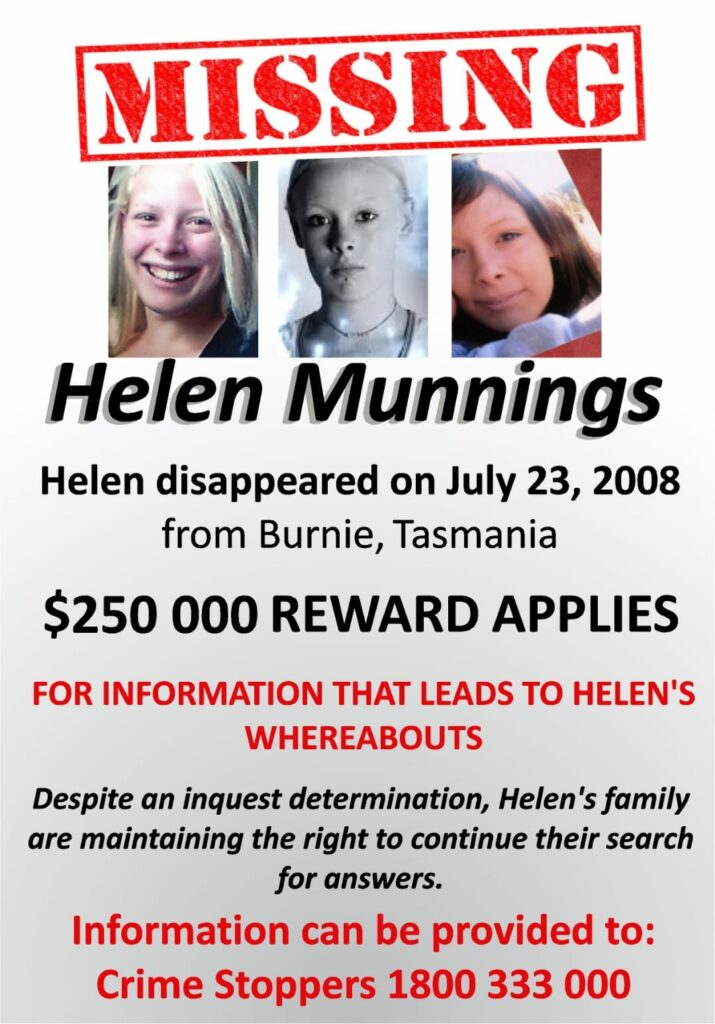 I have tried to pull together all the bits and pieces of this story but I am an outsider. The cops and family believe the answers are local. I mention this young lady here because the more listings, the more chance there is that some information might break free. This case joins a long line of similar ones. I am thinking of Katrina Jefferies and Damien Nettles. Those two people also came to harm and the answers are probably in the knowledge of others in small communities. I know of many more.
I'll say this, outsider to Burnie or not. If you know where this lady is. If you know what happened to Helen Munnings and you say nothing, you are as bad as anyone who did her harm. The link is below and don't forget the reward.
Take Care
Tim
A last note. It is mentioned that because of the past it is possible that Ms Munnings was keeping her relationship with Taylor quiet. If you are in a relationship with anyone, meeting them etc. Tell someone where you are going and tell this secret  partner of yours that someone already knows where you are.
https://www.abc.net.au/news/2019-04-08/police-to-search-for-body-of-helen-munnings/10981140
The police site does not want to link, it happens, copy and paste: police.tas.gov.au
It might be quicker to got to the FB page:
https://www.facebook.com/groups/62045340983/permalink/10157204609425984