The Unsolved Murders of Eve Stratford And Lynne Weedon: Serial Killer Or Not?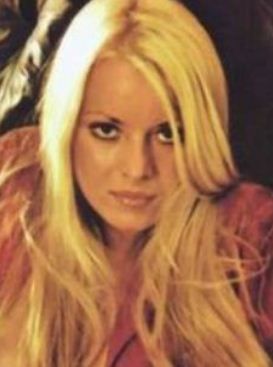 Two murders of young women have been linked by DNA since 2006. The year we are looking at is 1975. One was killed with a knife in her London home in March. The other, in September, was attacked by someone using a heavy implement to cause head injuries. There was a sexual element to both.
The Unsolved Murder of 21 year old Eve Stratford.
18th March 1975. Eve Stratford was a model and worked in the Playboy Club in London. Her boyfriend went out to work in the early morning. When he returned at 5.20 pm. Ms Stratford was on the bed. One ankle was tied with a stocking and her hands were bound by a scarf. Her throat had been slashed between eight and twelve times. It is strange that details differ so much from one account to another even after years. In a Daily Mail article from 2020 there is mention of a bunch of flowers being found next to her and the belief that she had been expecting a lover. I have not seen that in other accounts.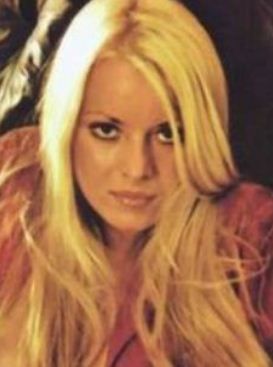 Witnesses had seen her on that snowy day. At almost 4 pm she had been seen walking near her home in Lyndhurst Drive, Leyton, East London. A neighbour in the flat below Ms Stratford's had heard voices and a sudden thudding sound at around 4.30 pm. Other than that the cops had little to work on. There was no sign of forced entry.
The Unsolved Murder Of 16 year Old Lynne Weedon
A Little After 11 pm, 3rd September 1975, Elm Tree pub, Hounslow, East London, UK.
Ms Weedon was only 16 years old. She was with two friends when she left a disco ( dance) at the pub. After a  distance of about a mile she parted company with her friends and took a short cut home. This was through an alleyway now called School Walk. As she made her way along this stretch she was attacked. She was struck with a heavy implement and then raped.
In one account the assault  was interrupted by the approach of a passer by. The offender lifted Ms Weedon over a fence and dropped her over the other side. This comes from the Wikipedia description. The other slightly different account seems the more often quoted. Ms Weedon was knocked out and then dropped over the fence. This was into an area surrounding an electrical substation. The offender then climbed over and raped her.
The following morning the caretaker of a nearby school found her. He shared a home with his family that overlooked the crime scene. Ms Weedon was still alive but died about a week later from her head injury. From looking at the overhead view on Google it seems the point of the attack was about 100m into this alley.
Linking These Two Unsolved London Murders
We have the obvious links. Both were young female victims. Both were in London. That said the areas were 22 miles apart and in a big city that is a long, long way. One attack was late on in the darkness, the other in a flat during the day. We have also the difference in method of killing. However, the 2006 DNA result places the murders at the feet of one offender.
Ms Stratford had appeared in an adult magazine called Mayfair that had only been released to subscribers days before her murder. Mayfair was like Playboy magazine. Not only did the victim have nude photographs shown but she also had an interview in which she discussed sex generally.
This makes the timing of her death all the more poignant.
When she was seen on the afternoon of her death she was said to have been walking alone. Half an hour later the witness heard the talking in her flat. By 5.20 pm she was found dead. So was this someone who knew her from the club?
The Playboy Club in Old Park Lane ran on the theme of the Playboy Bunnies. Hostesses would dress in a body suit while wearing 'bunny ears.' The place was very high profile back in the day. It was not just a night time venue but one where people would take lunch and day time drinks. Ms Stratford's social circle was a huge and it is likely she would have drawn stalker type attention.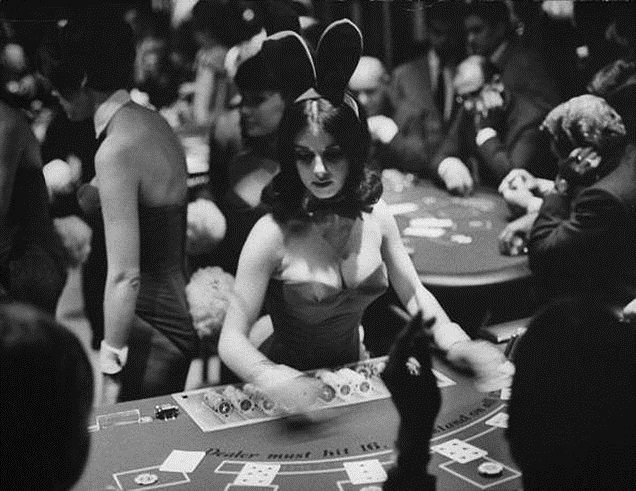 Normally I am critical of the assumption that if there is no forced entry to a place the victim must have known the offender. As you know once a person simply answers the door force can be used to push them back into the building. Here we have a witness who would have doubtless heard a struggle or something similar had there been a dramatic home invasion. So it was very likely Ms Stratford knew whoever turned up at her door.
The victim's live in boyfriend was cleared of involvement as have been a couple of associates of Ms Stratford who were of interest to the police at the time. This of course is another positive of DNA evidence, it proves people innocent far more regularly than it convicts people of crimes.
Hounslow And Leyton
As you know if you cover 22 miles in the countryside you can speed through the distance and the area may have a small population. You would have a good chance of finding a link between a killer in one place with a murder in another. Back in 1975 the population of London was already seven million. That would throw up a huge challenge to law enforcement.
So I wonder if by thinking back to that time, is it possible to find the link now that would identify this killer?
Peter Sutcliffe A Weak Inadequate Man, Also Known As The Yorkshire Ripper
Some think they can. There is a retired cop who believes that the infamous Peter Sutcliffe was responsible. This loathsome little man murdered many women before he was imprisoned in the early 1980s. He used both a knife and a hammer to kill them. By all accounts he was in and around London during this time.
I would say that the killing of Lynne Weedon is especially similar to Sutcliffe's murders. He tended to target sex workers but he is known to have attacked women in other circumstances. One such incident, that has all the elements of the Weedon murder except the success, happened not far from where I write now. A 14 year old girl was struck with a hammer in Bradley Road, Silsden in August 1975. The street is a narrow semi rural one which in the evening and night time would be very quiet. Sutcliffe later admitted the offence though on the official timeline this was two months before his first killing.
According to the Keighley News article I read he dropped this victim over a fence as well. Apparently he was disturbed by a passer by and fled. That is, if accurate, pretty convincing when it comes to looking at Lynne Weedon's death. Shortly after that his offences became well known and linked. During those years it was not believed that Sutcliffe had carried out the Silsden attack. Cops worked on a plan that saw them chasing a shadowy figure of a man obsessed exclusively with sex workers.
The real kicker here is that when DNA samples were required from those arrested for any criminal offence the law did not require samples to be taken from those already in prison. Sutcliffe died of coronavirus during the pandemic. Researchers have also given evidence that Sutcliffe, a lorry driver, had addresses in London that he visited and could stay at. Not least of which was his sister in laws place in Alperton. Alperton is an area of London about 10 miles from Hounslow and 16 miles from Leyton.
The police believed that whoever committed the crime against young Lynne Weedon had followed her from that pub to the Great West Road. She then turned into the darkened School Walk. It would make sense that Sutcliffe was her murderer. In a later account it says that the police revised their theory. They now think that the killer was just randomly hanging around there waiting for a victim.
How does that fit in with a totally different type of murder like that of Eve Stratford?
That is only something that Yorkshire Ripper experts might be able to tell me. You would have to find a tie in to the Playboy Club or some other aspect of Ms Stratford's life in my humble opinion. Sutcliffe tended to strike in the evening or night time as far as I know. He did murder one of his victims in her own home, the others were street attacks. Patricia "Tina" Atkinson was a Bradford sex worker who was killed late at night in her flat.
Looking at the murders of women in the London at or near the time there are certainly Sutcliffe style killings but what if we are missing something? What if we are looking too myopically? It is a big city, it is a densely populated country. Is it feasible that two inadequate men would carry out similar attacks at the same time? It has been shown in the annals of crime that that does happen.
The witness who lived underneath Eve Stratford did not hear shouting, protests or panic. Sutcliffe was not something that she would have found automatically alluring. He was not a rich guy who would suavely disappear into the background of the Playboy Club.
I am not saying the theory is wrong but the time of day and the method of gaining access to Eve Stratford's home does not fit with the Sutcliffe profile. He was grubby little killer from the North of England who looked a bit like the devil. Pretty much everything about him was the opposite of the folk Ms Stratford associated with.
Last Thoughts
Allowing that this was early in Sutcliffe's time and he was possibly the killer of Ms Weedon and MS Stratford what else have we got?
Someone who had connections with the Playboy Club and or Mayfair magazine. Someone who frequented Leyton and Hounslow for example worked in one area but lived in or near the other. We want a person who knew Ms Stratford enough to get her to quietly allow them into the flat Or someone who worked for utility companies or similar.
The police said that Ms Weedon was raped but they could not confirm if sex with Ms Stratford was consensual or not. Given she was seen alone at almost 4pm and the boyfriend came home at just after 5 pm from work it is not likely it was consensual.
Regarding the affair theory. He was a musician but at the time he was working as a fork lift driver. Unless you know different he set off for regular work so it is reasonable to think he would return at a regular time. So surely the last hour before the other half is coming through the door is not the best time for a meeting like that? I am not saying it never happens, I am just saying it backs up the idea she was raped.
In addition, in the Mayfair interview, she said she liked certain types of sex play but being tied up was not one of them. That could have been just talk for the print. What if that was true? Combined with the other circumstantial evidence can we declare convincingly that she intended  to have sex but it got out of hand?
I think we are looking for a violent rapist. One that may well have talked about the Playboy Club or the magazine and had ties to those two areas. Quite possibly someone who was in the Elm Tree pub on the night of that disco. They would have left there at about 10.30 pm or just after. This is someone who talked about going to the Bunny Club occasionally. I doubt he would have been some great gifted romancer. He fantasised about sexual prowess rather than ever displayed any great attractiveness to women.
The above paragraph is just speculation. So if you know better tell me. If you know who did this tell the cops. Links below.
What are your thoughts? Were am I going wrong here?
These cases remind me of the like of Julie Pacey, UK, Jaqueline Palmer-Radford ,UK, April Sorensen, USA and  Shona Stevens, UK.
Cheers
John T
As I was signing off I went to put some source links below. I came across this from a few days ago. It names another ex cop with a theory. The idea is that Eve Stratford and Lynne Weedon were killed by the same man who four years later killed a mother of two. This was in a house in Woodford Green. The lady's name was Lynda Farrow. This was a daytime attack and if the article is accurate it also took place on a snowy day. There is not more than 25 minutes city driving from between Woodford Green and Leyton where Eve Stratford died.
See what you think.
For another full take and maybe a fresh insight try:
The Lolly's True Crime World article.
https://www.mylondon.news/news/nostalgia/murder-stabbed-pregnant-mum-found-23888645
Metropolitan Police:  https://www.met.police.uk/
Crimestoppers: https://crimestoppers-uk.org/