Unsolved Murder of Jacqueline Palmer-Radford 1992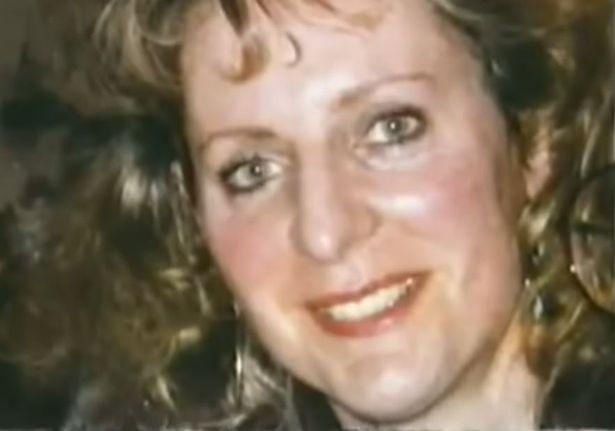 As in the case of Carolyn (Carolann) Jackson and Janet Brown this lady was killed in her home and the crime remains unsolved. When I looked at many cases of unsolved murder I noticed a peak of home attacks on women during the 1990s. I have used newspaper sources and also a list on Wikipedia so I am not claiming scientific conclusions, however, the indications are strong that the 1990s had something going on. In the previous decade were way less such home invasion offences. By the mid 2000s hardly any in comparison.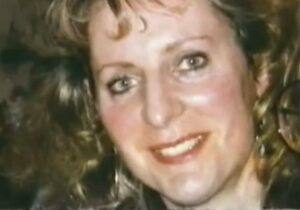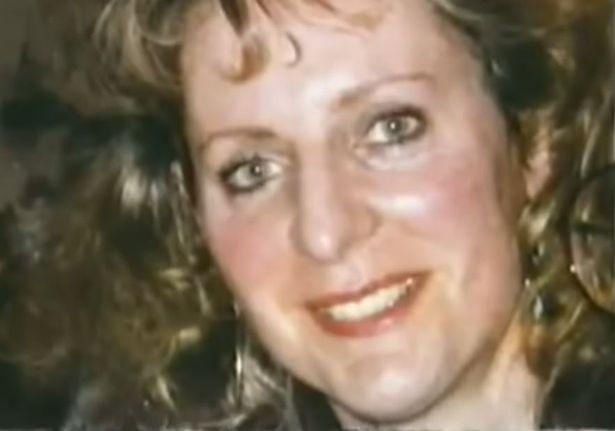 The Brief Circumstances of the Murder of Jacqueline Palmer-Radford.
The 1st April 1992 was a Wednesday. Ms Palmer-Radford organised her children for school and set off from her home, Riverdale House in Eversley, Hampshire. By 9.15 am she was talking on the home phone with her mother. She said she had plans to go shopping for the day.
At home time she was not there to collect her youngest son from school. Her other son was stuck at the railway station as she had not swung by to give him a lift home. At about 5.30 pm her eldest son found his mother dead in her kitchen. Ms Palmer-Radford had been smothered, she was apparently fully dressed, but she had been sexually assaulted. Some sources say she was raped others don't mention assault at all.
The Investigation
When Ms Palmer-Radford took her two boys to school she passed a small office block just a little way from her home. Employees arrived at work at about the same time. They noticed a small yellow/beige car in their car park. This was probably an Austin Metro which was a popular little car of the time. A woman was sat in the vehicle reading a newspaper. She was wearing a headscarf and a witnesses said it looked like she was avoiding being seen clearly. That car was there until about mid morning though it had changed parking places at some stage.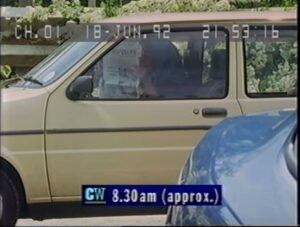 A witness was driving to work. Just after 9 am he had to slow in order for the car in front to turn into a driveway. It was, so he said, the driveway of Ms Palmer-Radford's home.  The witness said there were no other cars in the drive way. This would have been while the victim was doing the school run.
Further to that if the visitor had been waiting for Ms Palmer-Radford to return it would mean they were possibly there when Ms Palmer-Radford was talking to her mother at 9.15 am. There was no tension detected during that phone call so was this someone who the victim knew well or was the witness mistaken? The vehicle was a brown hatchback (possibly a Vauxhall Chevette) driven by a man in his 40s.
Later in the morning witnesses said that a man was outside Riversdale House. He was smartly dressed and seemed to be carrying a clipboard. Later a rather distinctive and expensive pen was found in the driveway that had no connection with the Palmer-Radfords. None of the people described have been traced.
The usual canvassing of the neighbourhood was conducted. The TV show Crimewatch featured the case. Ms Palmer-Radford had apparently no private issues that would have indicated a motive and offender. She was relatively recently divorced, but her ex husband was eliminated as a suspect.  I have seen it said the divorce was peaceful and without issue. In response to one blog though a person said they were a relative and the breakup was acrimonious.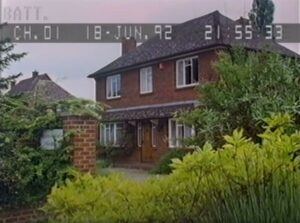 Another detail that interests me is that there were plans to sell Riversdale House. From what I could see it had not yet been listed for sale. To my mind when people sell houses they should watch themselves a bit more than usual. Even touting for an estate agent means your home is open to strangers in a way that is not ideal.
The victim had been smothered and that method created no leads. It is today the 4th June 2021 and there has been no progress that is known in the public domain.
My Take
I make no accusation here, but witness statements should really be taken with a pinch of salt when it comes to time and place and even description. Many years ago a high profile case of child abduction saw cops looking for a medium sized car. It was observed by a bus driver who saw a boy like the victim talking to the driver. A bus driver would likely know make and model of vehicle better than most people. After all they spend all day looking at cars and trucks. Incredible effort was put into finding it. Years later it turned out the car used to abduct the boy was half the size of the car described. It was so different it seems to have derailed the investigation.
This does not mean the bus driver was wrong. The victim, Roy Tutill, was prone to hitch lifts. He was saving his bus fare so he could buy a bicycle. The bus driver may well have seen the boy discussing a lift with someone and for some reason he did not get in the car. The bus drives off and along comes a second car, an Austin Mini, and in he gets. Narrowing focus has sunk more investigations than torpedoes have merchant ships.
I have made mistakes as a witness due to the adrenaline that was coursing through my veins at the time. I have known witnesses place an event on the day or even the week before something actually happened. Then of course people lie about what they saw. I'm not suggesting that is the case here but it does happen. I might write a piece specifically on this as we have to keep this uncertainty in mind when looking at cold cases online.
Note: I did write a piece along those lines. In it I give more detail about the case of Roy Tutill. He was murdered in 1968 and was the subject of the discussion above.
Random Attack Theory
So the owner of that brown car calls at the house using some excuse when they knock on the door. They either already know from watching or learn Ms Palmer-Radford is alone. They control her, assault her and then leave. Robbery, 'burglary gone wrong' does not sit well as a theory because nothing was taken.
In addition, a guy was seen running in the area that day. He was wearing a long coat over jogging bottoms and training shoes. That said he was not linked to Riversdale House.
Maybe the original motive was theft which turned into a sex assault. That would make me wonder why they didn't take something after the attack. Also there seem to be reports that the victim was not stripped of clothing etc. What sex attacker is so careful when they have no need to be? To complicate matters further the Crimewatch account does not mention a sexual motive so I cannot be sure one existed.
Hitman Theory
We have a car nearby that has an unidentified woman in it and a brown car that turns into the drive. Is one acting as some sort of lookout for the other? Also there was a report of a brown hatchback type car outside of the victim's son's school the day before. The driver was said to have looked rather tense.
The murderer smothers Ms Palmer-Radford and stages the sexual assault. This was instigated by anyone who would have benefitted from her death.
This looks better as a scenario on the surface but of course the cops were checking such people and found nothing. There was also this smartly dressed guy seen in the drive. Now unlike the brown car driver we have something that fits and possibly confirms his presence. He was carrying a clipboard and a rather expensive ( £30 in 1992) pen was found in the drive. The pen, despite national TV coverage, was not linked to anyone. What is significant for me here is the brown car. We now have two witness sightings of it. I think that makes a big difference.
The Known Killer
Ms Palmer-Radford had a visitor that morning. The guy in the brown car or the guy with the clipboard or both. This was an appointment that for some reason she did not mention to her mother. An altercation started, developed into a fight and ended in her death. Yet no evidence of a 'secret life' was found.
No-one Comes Forward
I can honestly say that no matter what I was up to I would have come forward if I saw a police appeal that applied to me. So if I was driving the car, for example, as soon as I heard I would call the cops. The thing is not only do we have the possibility that witnesses were wrong as to time and place, but there are other reasons that people might dodge the law.
If people were cheating on their partners, committing other crimes, became scared of the offender they witnessed or were just scared they would get the blame they might remain silent. Otherwise there is the chance that they just never heard they were being sought.
Conclusion
There isn't one. If pushed I would go for an organised killing. We have a sighting of a brown car at the school the day before. We have the sighting of a brown car turning into the drive. That driver has never come forward nor has anyone identified him.
I could not find the office building that gave us the report of this woman sitting in the Austin Metro. A reader called Tom was kind enough to point it out. It sits just after the bridge over the river, it is opposite a pub. For clarity I would like to point out that the victim's home, Riversdale House, was a post office before she lived there. It was torn down in the mid 1990s in case you go looking.
My point is the person in the car park would have had a view of the road as the victim drove the kids to school and returned. She was not watched all the time, the staff just kept looking to see if she was still there. She could have seen Ms Palmer-Radford return, gone and made a call then sat watching in case she went out again. Then the brown car rolls up and does the deed. It pulls out of Riversdale House, drives past the parked Austin Metro and the woman drives off in her car. The staff report she was out of their car park by about mid morning. The cops believe that Ms Palmer-Radford was killed in the morning.
According to the witness who had to stop while the brown car turned into Riversdale House it had travelled from the southern end of the village. The office car park containing the Metro was to the north. It could be a case of good surveillance as the two cars had covered both approaches to the house.
Then all you would have left is coincidence. A dropped pen, a guy with a clipboard who may or not have been there that day and a curiously running guy on that day or some day close. What do you think?
Take Care
Tim