Who Was the St Helena Strangler? Louisiana, 1978/79
There was a question raised on Twitter asking ' Which type of killer frightens you the most?' It was not a humorous tweet and the answers reflected a respectful tone. One of the replies said the 'ones that are never caught.' Another user of the platform said, 'serial killers.' Here we have a combination of the two.
Over a 21 month period three young men were strangled to death and their bodies left in the rural landscapes of Louisiana and Mississippi. One of them was not identified until decades later.  Dennis Turcotte, Raymond Richardson and Daniel Dewey were all linked to a cafe in New Orleans. In Nola.com it is said they were believed to have had some involvement in sex for hire, none were more than 19 years old. Between February 1978 and November 1979 someone was killing them in a similar series of murders as had occurred in Toronto a decade earlier.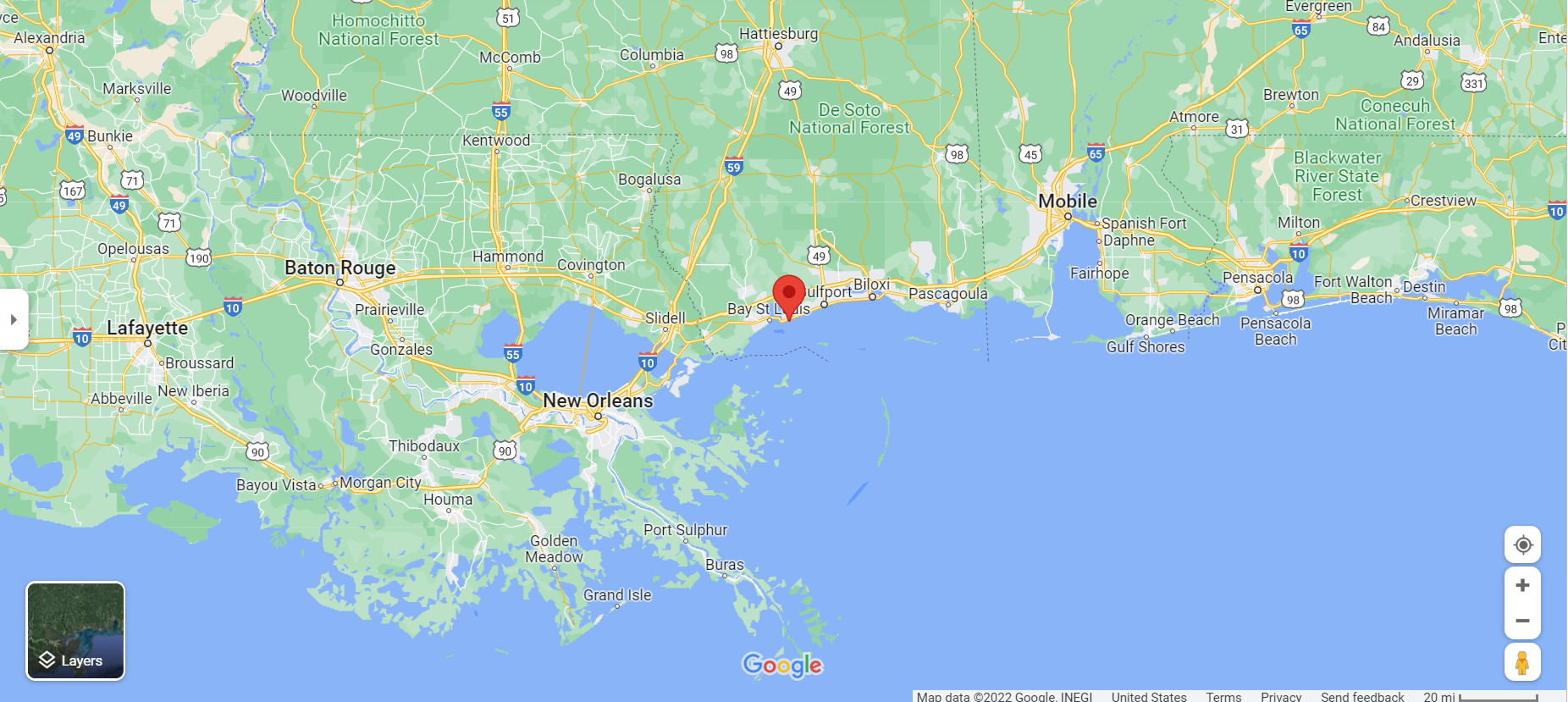 In 1982 a 17 year old boy called Edward Wells was found drowned in the Mississippi River. This was deemed an accident, but police interest continues about his death. He, like the others, had worked in the buzzing French Quarter of New Orleans and likely been operating in the sex trade.
At the center of the mystery connecting all four of these lads was one place. That was a cafe called Jimmie's Coney Island Hot Dog Stand. All are said to have worked there at some point.
The cafe was in a building with several other businesses in the tight streets of the city. From what I can tell it was this one on the corner of Royal and Iberville Streets.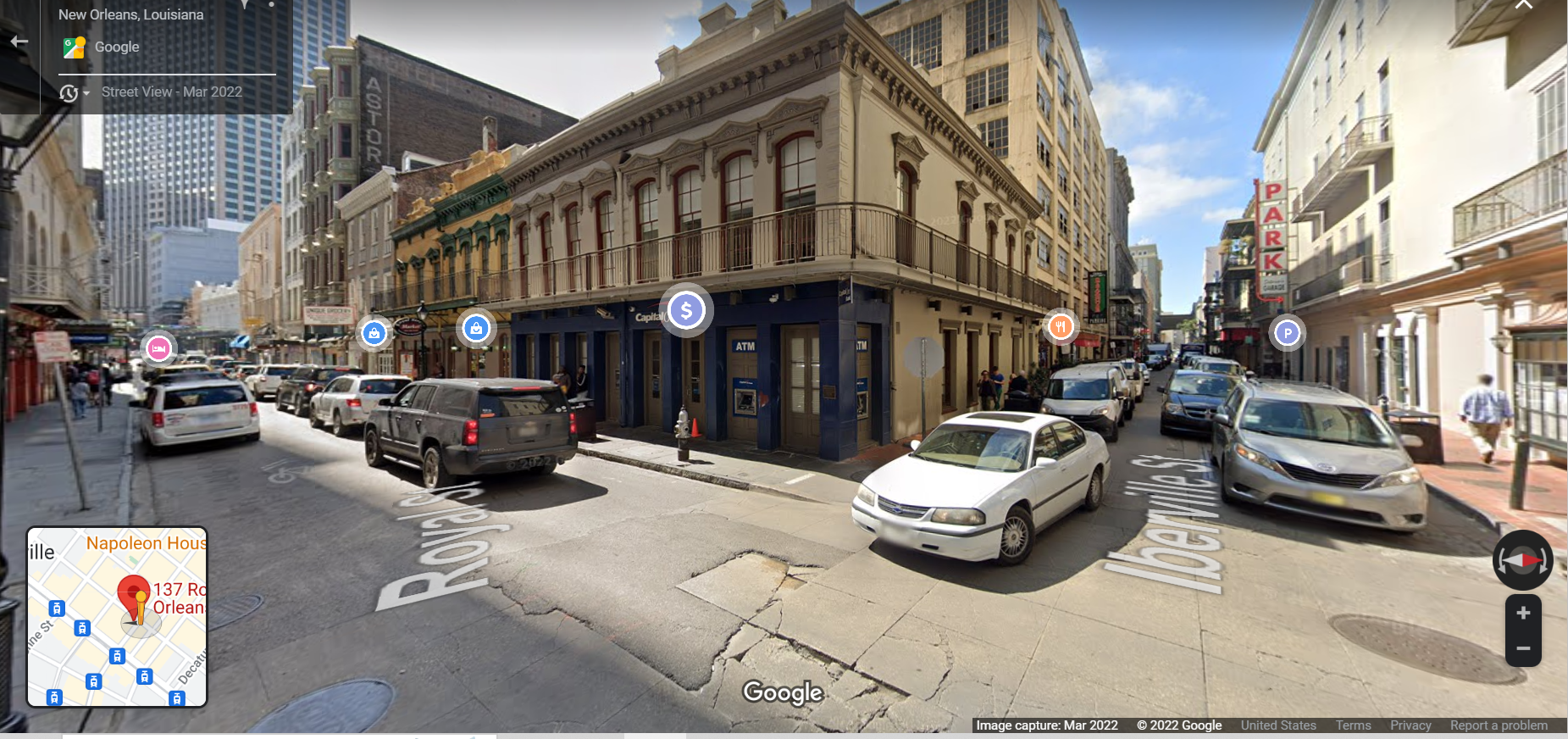 Mr Turcotte and Mr Richardson were relatively local to New Orleans. Neither had travelled more than 90 miles to take up a new life in the city. Mr Dewey had come all the way from Oklahoma according to Nola.com. However, when he was finally identified in 2008 it was from a Baytown, Texas, set of fingerprints. The offence he had been arrested for was a minor one but that sliver of time, when some Texan cop took his fingerprints, held the key to his identity. The St Helena Strangler name came from a book linked below. St Helena Parish is the area Mr Dewey was found in. The text claims he was from California but moved to Texas with family before moving on to Louisiana.
His brother is quoted in an ABC 13 article. Billy Dewey said that the family had suffered a breakdown. He had only been 18 years old and Daniel a year younger when they had parted. All those years he had presumed Daniel had found a new life away from some bitter memories. He had hoped his missing sibling was content somewhere. Daniel Dewy was returned to Baytown for his final resting place after decades in a grave marked ' Homicide Victim.'
All over the world are the decaying cases of unsolved murder. A ridiculous percentage of the victims are young people. More often than not, taking out criminal involvement, there is a sexual element to their deaths. What suggests that these three young men were killed by the same person (s) is the way they were tied up. They had multiple loops of cord around their necks which connected to hands and ankles. The set up was such that the more they struggled the more the ligature would tighten.
Loose Thoughts And Loose Ends
As I recall in the cases that were in Toronto the killer picked up lads and then drove 20 some miles into rural areas and killed them. He then left the bodies there. He was convicted and I am not linking them. What strikes me in the cases of the New Orleans victims is the killer drove quite a distance. From New Orleans to where their bodies were discovered was at the lowest 50 miles and the highest 94 miles. Also the bodies were not found in a certain direction. They were north west, north and east. Mr Richardson might well have been driven, alive or dead, towards his hometown on the way to where he was found.
(Please note another disagreement seems to be where Mr Richardson was from. The most common location is the town of Slidell) 
What sort of killer does that? This is pure speculation, but it is unusual for someone to have a foothold in a certain point (New Orleans) and deliberately drive that far out. I mean it could have been a 'switched on' killer.  They could have put in far more effort than your average low life. They pick up the boys in New Orleans and then kill them. After that they drive out in different directions each time. Maybe the idea was that multiple law enforcement jurisdictions would make it harder to put a series of killings together.
Was this a truck driver or commercial traveler that was based in the city? They pick up a victim and kill them. They then follow their work and dispose of their victim on the way?
There is a lot of controversy about a bad cop from that time. This particularly links into the death of Edward Wells (Mississippi River). Stanley Carl Burkhardt supposedly worked protecting children. Years later former child victims came forward with tales of sexual abuse. He was jailed.
This low life with a badge is not a suspect in the three killings I have been writing about. The cold case team seems adamant about that. He is an aspect of these unsolved murders that has to be considered though. Edward Wells was found in the river which means he could have been close to the city. A crime scene image of his body was used to scare Burkhardt's victims into silence. If they had reported his abuse of them they might end up like 'Eddie'.
Mr Wells was 17 when he died. That puts Burkhardt superficially as very likely for all of these killings. I bow to the Louisiana cops on this one. They have the file on Messrs Dewey, Turcotte and Richardson and they say no.
Obviously, I have hardly shone new light on some aspect of the cases you have not considered. The distance of the victims from each other is a notable point though. Then you have someone who might have tied up consenting partners in a similar way to the dead boys. So a traveler with this 'kink' maybe? Another aspect is that if all of the victims were indeed selling sex it is possible this killer picked up others and terrorised them in a similar way without killing them.
We have no idea who was killing back in New Orleans between Feb 1978 and Nov 1979. What we do know is someone was and if they were even 30 years old back then they might be around still.
We looked for similar unidentified and unsolved victims with this method of restraint but could not match to anything in the USA or even further afield. People being people there are many murders that include tying up a person in the same way. None that you could point directly at regarding the New Orleans' killings. There was of course the monster Gacy in Chicago and a smattering of other strangled victims and so I am not saying there is nowhere to start looking. I am saying that the tragic scale of such murders would take at least one lifetime to go through.
If you know anything that might help the Louisiana State Police seem to be the best agency to call. They do not have Messrs Dewey, Richardson or Turcotte listed but I am sure they would find the right people to talk to. If you are really stuck, shy or scared go to the contact page above and drop me a line. We talk to police departments often in the UK and elsewhere. We will find out the best contact for you.
Take Care
John T
Thanks to JLB for telling us about this case.
Louisiana State Police (lsp.org)
St. Helena Strangler escapes justice • HL Arledge's Bayou Justice
https://www.texasmonthly.com/true-crime/the-lost-boys/
https://www.nola.com/news/crime_police/article_9889fd16-b472-5f5f-9922-3da4f06eb7be.html