Is The Flinders Highway Really A Road of Death
The Flinders Highway runs for about 500 miles east-west in Queensland, Australia. Various references have been made over the years to disappearances and murders. Like the Highway of Tears in Canada, this rural route has developed almost a mystic reputation as a dark and dangerous road. Is the Flinders Highway really a road of death or is it just a long stretch of quiet road like any other?
Mystery That Spans The Years
The first, often mentioned, case was of two little girls. Judith Mackay was 7 years old when she was abducted along with her 5 year old sister Susan. Flinders has, at its Pacific coast end, a place called Townsville. The girls attended school there. At about 8 am, 26th August 1970 they were last seen at a bus stop awaiting the start of their day.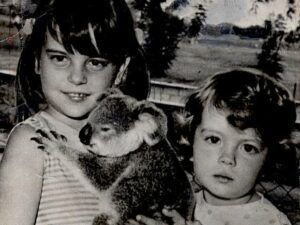 The little girls were found raped and murdered 15 miles ( 25km) south-west of the town. They had been stabbed in the chest and were discovered in a creek bed a short distance from each other. They had been undressed. Their school uniforms were folded and placed in their school bags.
The older girl had been alive when she was buried. No-one has been convicted of the killing but a now deceased child sex offender was tried at one point. Arthur Stanley Brown was due to be retried for the killings when he was declared unfit due to dementia.
1972
A couple of student nurses went missing. Anita Cunningham, 19, and Robin Hoinville-Bartram, 18, were on a hitchhiking tour. They were due to make it to Ms Hoinville-Bartram's mother's home in Bowen. This is on the coast south of Townsville.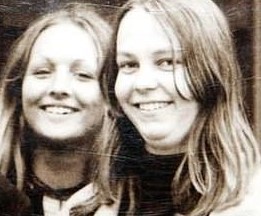 15th November 1972  Robin Hoinville-Bartram's body was found. She had been raped and shot. Her companion has never been found. The pair had been seen at various places along the Flinders Highway and last seen in Pentland. This is about 240 miles ( 380km) from Bowen. Several killers have been put forward as responsible yet despite a later reward of $250,000 the case remains unsolved.
29th July 1975
Catherine Graham, 18, was trying to sell books door to door in Townsville. That was a thing back then, all manner of books were peddled in this way. She reported to her mother that a man was watching her. The call home was made at 8.20 pm. On 1st August her buried body was found near to where the murdered children had been discovered.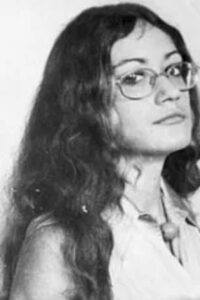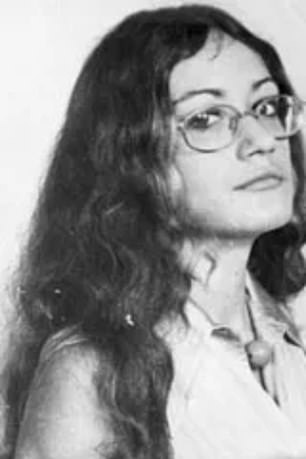 The police acknowledged similarities in the way Ms Graham was murdered. She had been raped and beaten to death. Again a large reward was offered many years later, again the case remains unsolved and once again the name Arthur Stanley Brown was mentioned. He lived in the area Ms Graham had been working.
1978
Three friends were on a motorcycle road trip. They were near Mount Isa which is at the extreme western end of the highway. Karen Edwards, 23 and Gordon Twaddle, 21, were riding a BMW combination with their dog in the sidecar.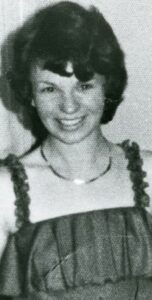 Timothy Thomson, 31, was riding a Suzuki 750 solo.
They visited a campground and befriended someone. On 5th October 1978 they were seen climbing into this man's Toyota Landcruiser. Their bodies were found propped against trees at a place called Spear Creek. They had all been shot. Their bodies were not found for nineteen days. The couples dog had been found dead in a local dump the day after they disappeared. On that day their motorbikes and gear had been taken from the Moondarra campground.
In 2019, Bruce John Preston, a retired prison officer, was charged with the murders. He had previously been convicted of stealing the BMW motorcycle. Originally it had been accepted that he was not involved in the murders. He'd claimed he found the bike and he had not been in the Mount Isa area at the time the three victims were last seen. Preston would have been about 22 at the time of the killings.  The last mention of this case was in 2020 when Preston was granted bail.
3rd November 1982
20 year old Tony (A.J) Jones called his girlfriend from Townsville. Other reports say the last person he spoke to was his mother. The young man was in a loose travelling arrangement with his brother, Tim. They would leave messages for each other with relatives and friends in Perth. He was told Tim was already in Mount Isa. Tony set off to hitchhike there. He was never seen again and his bank account was never touched. In a later coroner's report the investigation of this missing person case was roundly criticised. Photofits of a person of interest were delayed but finally circulated.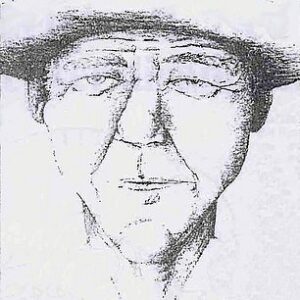 A note was sent to police stating that Mr Jones' body was at a specific location but when searched nothing was found.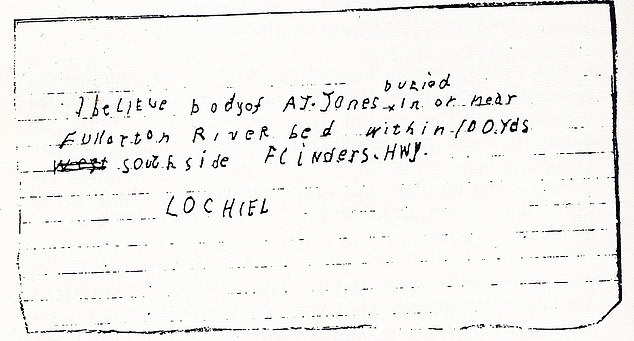 The note sent to police was lost over the years and so no later DNA process could be applied to it.
Please note: There is a big back story to this case. It involves very unsavoury police characters, missed evidence, lost evidence. I might circle back to it but for now click here for an excellent article on the details. In addition suspects have been named in the media. Ex partners of two local men came forward saying they had confessed to the crime.
15th December 2017
Reece Kearney, 26, left his father's  home in Normanton, Queensland. He had smashed his phone before leaving on his Triumph motorcycle.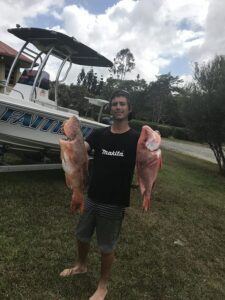 It is believed he may have gone toward his brother's place at Mount Isa. He has been missing ever since. The appeals for information still continue.
31st December 2017
Jayden Penno-Tompsett, 22, was travelling with a friend in order to get to a party in Cairns. They had an argument and Mr Penno-Tompsett got out of the car.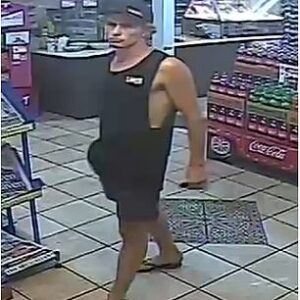 This was near a town called Charters Towers, 85 miles (135km) west of Townsville. His friend drove off though a short time later thought better of it. He returned to the spot where they had parted and Mr Penno-Tompsett was nowhere to be seen. He is still missing.
My Take
There are suggestions that there is a serial killer operating along this incredibly desolate road. I don't doubt that the evidence suggests one was operating near Townsville in the early 1970s. The cops found the murdered Ms Graham three days after she disappeared. She had been buried in the same area as the little girls. They must have gone there on a hunch which turned out to be correct. This suggests they were already thinking about one killer in the two cases.
As for the other cases. The two student nurses were apparently seen leaving with people from a motel in Pentland. This is 150 miles (240km) from Townsville so of course it could be the same killer(s) but a fair distance away from the others.
Then you have three people, this time including male victims (560miles,904km) away from Townsville. Like Ms Hoinville-Bartram they were shot, then again the distance does not make for an easy connection.
Later disappearances are just that. The males in question have disappeared. So we have nothing to go on. I don't for a moment dispute Mr Jones' other brother Brian. He has written a book about the case. If he says it was foul play then I accept that, the coroner later agreed it was homicide. I am saying that many things happen to people in that sort of terrain that have to also be considered. However, in the case of Mr Jones there has been a real storm brewing. Ex partners of two men claim they confessed to killing Mr Jones. His body was allegedly disposed of in a meat processing place.
Is Flinders Highway Really A Highway Of Death?
Yes it is a dangerous place. I don't think it is dangerous because of some sort of Wolf Creek killer though. I think it is desolate and runs through unforgiving terrain. I think it allows bad people the opportunity to do bad things. Even in our cramped little country, when you are out in rural areas, there are dangers from humans. I have experienced that myself. I have written a lot about the threat on this website.
If any of the families or cops say that a particular case is probably a murder I am not one to disagree. However, when it comes to looking at this highway and deeming it a road of death I can't agree. It is 561 miles long and the murders began in 1970. The latest mysterious disappearances were in 2017. Huge distances and open ground will have incidents like this over a 47 year period. Imagine a city over the same time? How many horror stories could we tell yet we do not call, for example, London a city of death.
God bless the families still seeking answers. I cannot imagine their grief. I hope I never can.
Cheers
Tim