The Unsolved Murder Of Mark Billington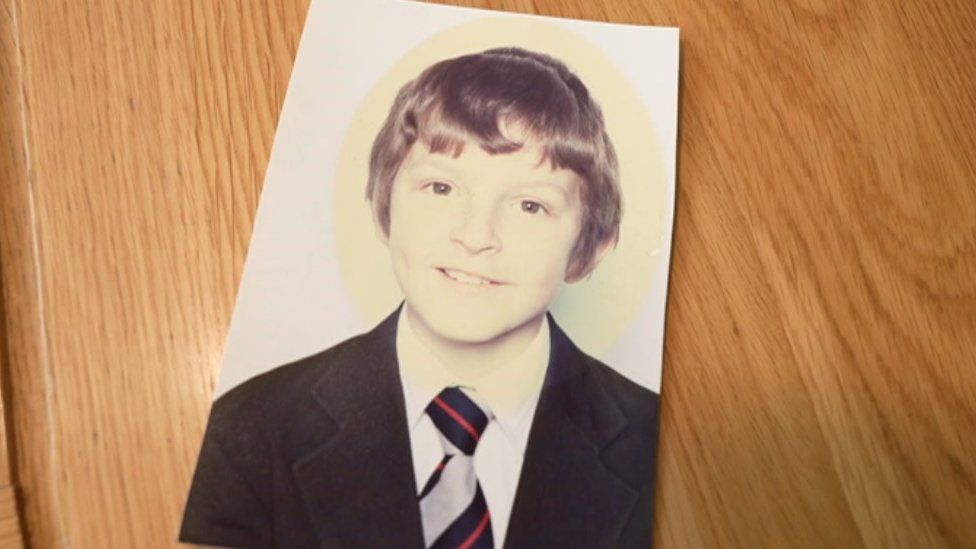 In 1968, 14 year old boy, Roy Tutill, was murdered by a creature called Brian Lunn Field. We know this for as sure as we can ever be. His DNA connected him and he confessed. A few days after Roy was found a boy called Adrian Stevens was found hung. He had gone on his bicycle to do some gardening work for his aunt. The aunt lived in a village not far from where Roy Tutill had been heading when Field abducted him. Fast forward to 1984 another schoolboy, 15 year old Mark Billington, set out on his bicycle from his West Midlands home. He was later found hung in woodland just as Adrian Stevens had been. Only a few miles away lived the same Brian Field.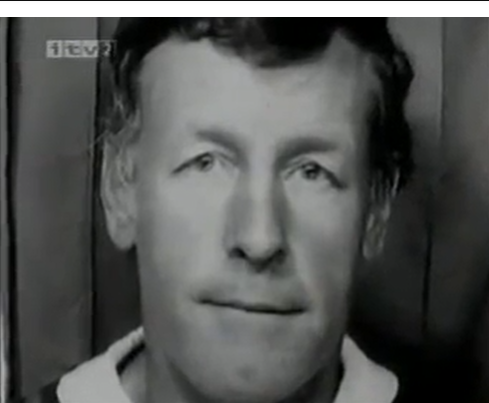 Mark Billington was a happy boy by all accounts. He went out that day, 1st September 1984, to fly his kite. When he did not turn up for his paper round at 5 pm a hunt began to find him. It took many weeks. When his body was located he was about seven miles ( 11.2 km)  from home.
Initially the official belief was he had committed suicide. This was something the family could not fathom. In addition, Mark had some limits to his physical ability and they did not think he could have tied the knots on the rope that killed him. Also there was no reason that they, or many investigating officers, could identify as to why he would want to end his life. The coroner delivered an open verdict. That both supported the official view yet at the same time declared there was not enough evidence to exactly determine what had gone on.
In 2001 a murder enquiry was finally launched. Some arrests were made, but no charges followed. Those detained had been teenagers back in 1984. They had been seen in a couple of places that Mark had been on that September day. One sighting had been in a field where Mark was known to fly his kite and another was outside a building society (bank) that Mark is said to have visited. Unfortunately the evidence gathered when he was found had been disposed of. The verdict had not indicated foul play so the cops had not kept it.
His blue bicycle is said, in almost all reports, to have been found near his body and not far away was a burnt out car that had been stolen the day before he disappeared. The only reports that don't say it was found close do not mention it at all. I want to pause a moment here.
A gentleman who helps me a lot with this, and similar cases, has found a reference that quotes a cousin as saying the bike was not found close by. It was abandoned a few miles away. Then an experienced journalist called Leda Reynolds states categorically that the bike has never been found. Why does it make a difference? Well it could have been stolen later by someone just finding it. It could have been taken by youths who also killed Mark. It could have been disposed of by an adult killer.
The point is that saying it was with him if it wasn't may well have lost a vital witness. One that knew someone with a blue bike that turned up without explanation.  I will try and find out why there is so much disparity on this point. I get why the cops might withhold some details, but in later reports?  It looks far more likely that news accounts have become fragmented and inaccurate. Frankly it makes me feel better about the way we do things. We are not scared of admitting to mistakes, we do our best to avoid them and we correct them ASAP.
The bicycle had been built by Mark and he would not have left it willingly. Also the kite Mark was meant to have flown that day was found shredded, which is not something the boy is likely to have done. Finally, there were no scrapes and signs around the area that you would have expected had the boy hung himself. Apparently that was the case with the 1968 death of Adrian Stevens.
This is where it could get even more confusing. Here are some maps that I hope will make the various locations clearer.




On the one hand we ( with our limited access to 1984 information) have a group of youths, a stolen car, a dead boy and a probable murder. On the other you have a stolen car that might have nothing to do with it and a group of youths that have nothing to do with it. Also the car that was stolen was called a Citroen 2CV. These were 'character cars.' They are now collectors items. The design is tiny, old fashioned and low powered. Back then they were not so much sought after, they were not the sort you joy ride in. They would have just about out run a chasing cop who was on a bicycle. Talking of bicycles you could transport one like Mark had strapped to the body of a 2CV, but I have never seen it done and it would stick out like a sore thumb. Of course if the bike was found miles away or never found the question of what was used to move it becomes a bit redundant.
What I do know is woodland near urban areas is where people burn out stolen cars on occasions. In short, I am not convinced the car and Mark Billington had much to do with each other.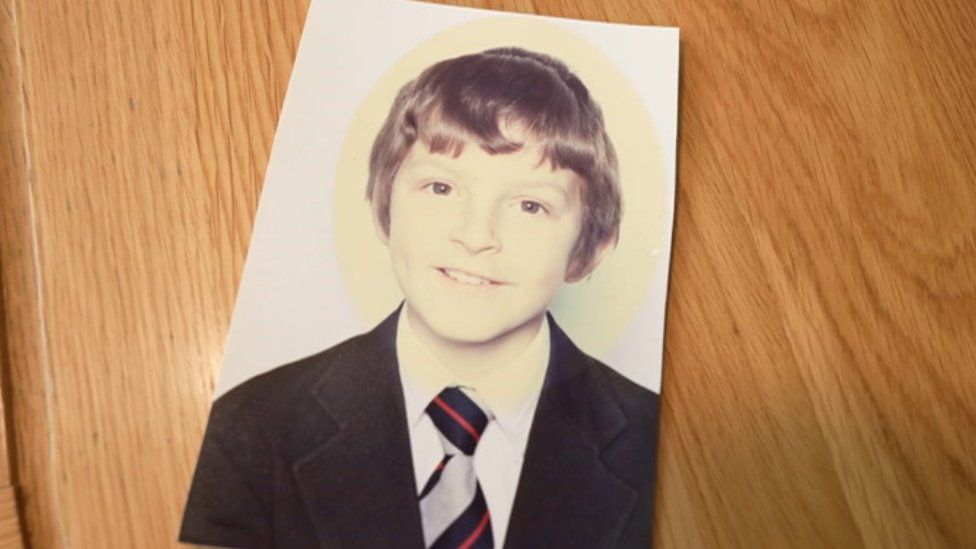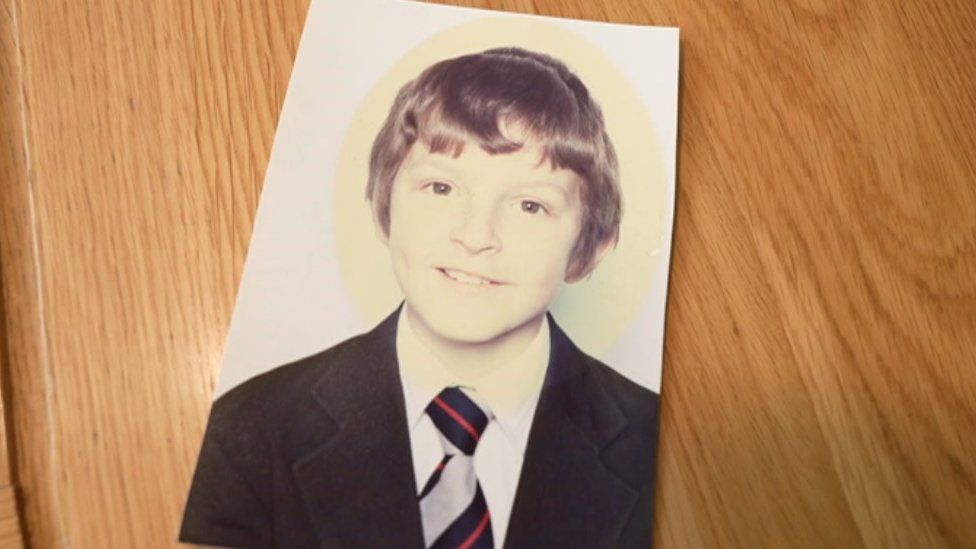 What you can transport a bicycle in is a van. Odd job men and gardeners often have access to those. They either own them or know people who do. Brian Field spent much of his life, after getting out of prison in 1973, doing just that sort of work. He was known to own vans. In fact he had a bicycle theme that ran through his actual and suspected offending.
Roy Tutill ( the boy Field is convicted of killing) was hitchhiking that day in 1968 because he wanted to save for a bicycle. Adrian Stevens, who died by 'self inflicted' hanging, was out on a bicycle not far from Roy Tutill's home village near the time of Roy's death. In 1996 two boys went missing in Birmingham in the early hours of a December day. Field is very strongly suspected of having a hand in their vanishing. One of them was on a bicycle.
Please don't throw brick bats at me. I know the link to Field and bicycles proves nothing. I especially know that connection to Roy Tutill's bicycling ambitions is probably a coincidence. I just thought it was a curious, sadly ironic link.  As for the rest?
Adrian Stevens, the lad who was found hung in woodland in 1968 had been only 13 years old. He disappeared on the Sunday, two days after Roy Tutill had been found. Adrian had set out from his home that was just 2 miles (3 km) from where Roy had lived. Adrian was found about 1 mile ( 1.5 km) from where Roy had been found. I made this estimation from a news article that quoted the investigating officer in 1968. He described Adrian as being found near Mickleham while Roy was discovered on Lord Beverbrook's estate close by. Notably Adrian had not followed a logical route given his intended destination.

Then we have Mark Billington in 1984. I read somewhere that the link between Mark and Field was even stronger in that Field had done some gardening work at his home. I am the first to admit I cannot find that now so if you know right or wrong on that score please  tell me.
Just this year, May 2022, Mark Billington's parents made another appeal for some peace and justice for their boy. Mark had been adopted and had instantly formed a bond within a loving family.
Loose Thoughts and Loose Ends
As always the different news articles contradict each other at times. I do try and pull them all together and look for common points. If you know of anything I have got wrong then let me know. At the very least I can put a note in the text, I am happy not to mention your name if you would rather stay anonymous.
Pushing on to try and wrap a neat set of words around poor Mark Billington's death I notice that Brian Field was not interviewed about the murder. The emphasis was on this group of youths. They were never identified and after being interviewed they were soon released from police bail.
The cops asked about a few curious things early on when looking at this aspect. They wanted to talk to people who had connections to the shop Mark did his paper round for. The law even said they were specifically interested in the theft of soda bottles from the yard. Back then you could get a few pence for their return value. It is possible that the police know who likely killed Mark Billingham and that they are sure it is not Brian Field. A mistake I see online 'sleuths' make is assuming the police are missing something just because a person is not convicted and in gaol.
Evidence is the crucial element is it not? Without that you can know all you like, but you won't get a result. Importantly the police cannot speculate in the public domain as we can. The end result is they can look baffled, they can look incompetent when all the while they are simply in the position of knowing, but not able to prove.
Field was a known abductor and sexual molester of children. He is now known as a murderous rapist as well.  There he is right around where Mark Billington disappears. Once again that means nothing unless something directly links him.
Back in 1968, when Adrian Stevens was found hung. The same cops who had just begun investigating the murder of Roy Tutill investigated the death of Adrian. By 1st May 1968, so only days later, they were saying the cases were not linked and that Adrian had killed himself. So what do we make of that?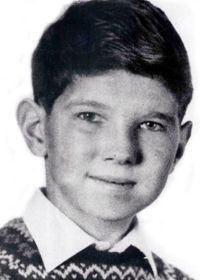 Would reason say we have to accept that? I would argue so. The news reports are so scant now even in the British News Archives online. I looked for an inquest finding, but there was none. It is possible they didn't print it deliberately. I have seen that done in similar circumstances to spare the family.  I have nothing to contradict the official line. Did they uncover a suicide note or some compelling evidence they did not release publicly?
Instinct isn't fact, yet instinct tends to be the thing that nags at you more. It has been the case that suicide or misadventure, like hanging, has been murder missed. It has happened plenty of times. I am going to throw in a random, unsubstantiated thought.
Field was known to groom young people he had power over. He was widely known in Surrey from his work in the Milk Marketing Board. This was a government organisation that over saw dairy production. Had he known Adrian Stevens? Had he somehow threatened him? He had used threats on his groomed victims before. He had abused his young brother-in-law through a good part of the 1970s. It was this brother-in-law who gave crucial evidence to the police that led to Field being convicted of Roy Tutill's homicide. He gave an account of being threatened so he would not go into the garage in which Roy's body had been kept. Was Field clearing house with Adrian Stevens? After all in those crucial days Field may well have thought he would be seriously questioned about Roy Tutill.  In short, was some sort of connection missed?
If that happened in someway like that then it makes a good case for him repeating that behaviour with Mark Billington. However, those thoughts are just speculation upon speculation.
In that random thinking are lessons. The original investigation into what happened to Roy Tutill was flawed. However, the reasons were noble enough. A witness said that the vehicle that had likely picked the schoolboy up was a different one to the one Field owned. The emphasis was on finding it and as a result things became a bit myopic. It was also back in the days of paper searches on car registrations. I'm not judging, I am just learning as the police have often done as the years rolled on. The point is mistakes can be made, connections missed and maybe, just maybe that happened in the case of Adrian Stevens.
Returning to poor Mark Billington, time is running out for all concerned. If it was a case of a local murder, as in the offenders were well known to him, then maybe you hold the key. If the offenders were young then they are very much a danger now.
Thanks for reading this far. At the heart of my ramblings is a true desire to keep the names of the victims going. The longer we remember and talk about them then the greater the chance is that someone will step forward. I have left links below.
I am remembering here Mark Billington, Roy Tutill and Adrian Stevens. It isn't right that they died the way they did. I don't know who did what precisely, I do want the offender to know they are not forgotten.
Since writing this we have developed a list of other children like Mark. Unsolved murders and suspicious missing cases in the UK between 1960s and 2000.
Mark Billington
Lee Boxell
Genette  Tate
April Fabb
Damien Nettles
Johanna Young
Kate Bushell
Sara Benford
Martin Allen
Lindsay Rimer
Billie Jo Jenkins
John Greenwood
Gary Miller
Keith Lyon
John Rodgers and Thomas Spence
Ronald Kirk, John Glennon,
David Leckey, Jonathan Aven,
Brian Mc Dermott
Sean McGann
Kevin Hicks
Take Care
John T
jtinehem@reasonedcrimechronicle.com
I look at the understandable mistake regarding the vehicle in Roy Tutill's case in more detail; Click here
Any Information? https://west-midlands.police.uk/contact-us
https://crimestoppers-uk.org/
https://www.bbc.co.uk/news/uk-england-birmingham-61435861
https://www.thefreelibrary.com/Hunt+for+clues+to+boy%27s+death.-a087043846
The Roy Tutill Story. This is a documentary by The Daily Motion
We are sorry we have had to remove the direct links due to issues with Google's updated algorithm. All the cases above can be found via our search box.