The Incredible Detective Work That Identified Reet Jurvetson.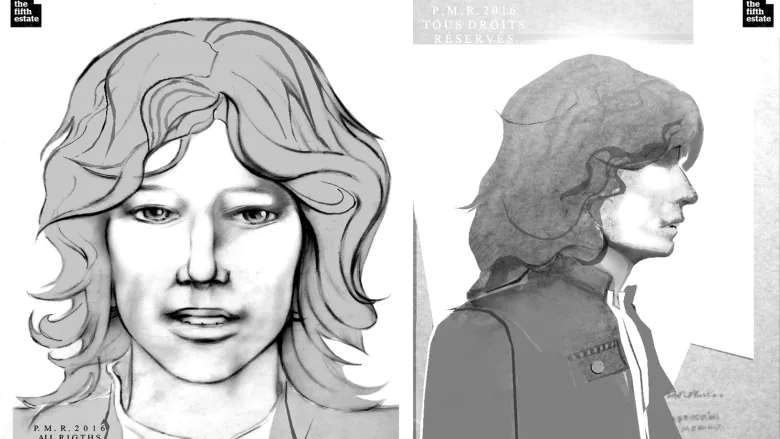 This 19 year old Canadian lady was murdered in the Los Angeles area in 1969. Mullholland Drive is located to the north west of the city and is a long winding strip of tarmac with some great views and dramatic slopes into a canyon below. Police believe that on the night of 15th November 1969 Ms Jurvetson was murdered and thrown from the road down into the canyon. She was found on the morning of the 16th by a young man who was out birdwatching. I would like to spare a thought for him. He was only 15 years of age and what he saw doubtless haunted him over all the days since.
It is likely that the killer was thwarted by the darkness. His victim became caught up in the undergrowth otherwise she might never have been found. Instead of rolling 600 feet or more she was just about in view from Mullholland Drive.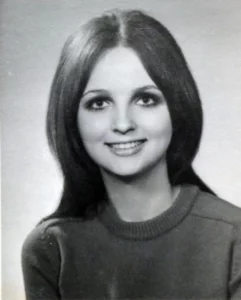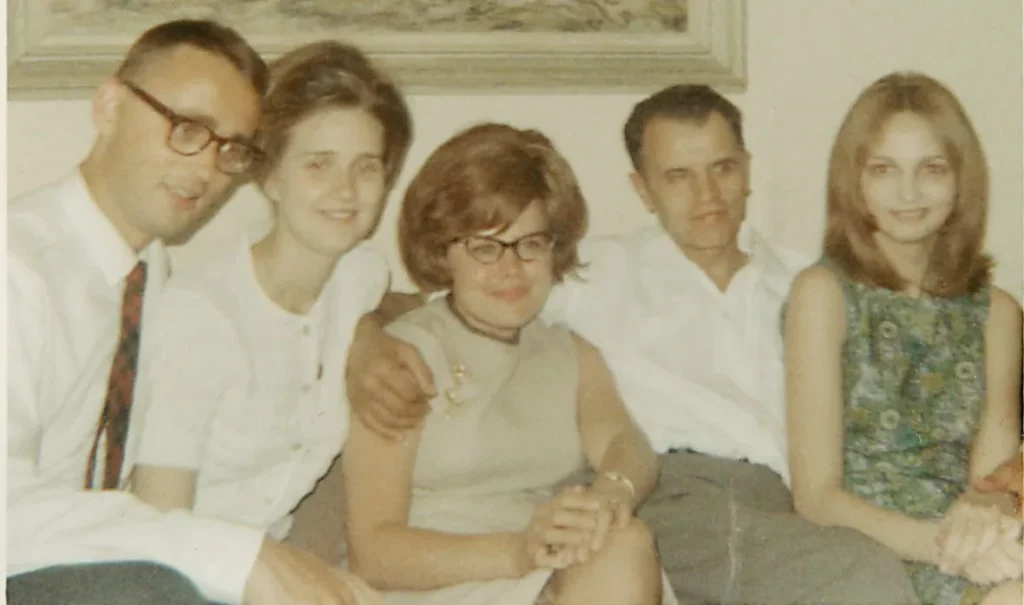 All such murders are awful no doubt. In the case of this poor young woman there was real rage behind the crime. She had been stabbed over 150 times with a pen knife.
Jane Doe
The police could not identify her. When her description was circulated around the city no-one came forward to claim her. Enquiries were made by the cops at the time. One clue was a pair of glasses that were found not far from the scene. Unfortunately the brand was a common one and the prescription could have been filled anywhere in North America. Without a name the police could not start looking for anyone who might have known her. Without finding anyone who might know her it was impossible to track her movements and find her killer.
In 1999 a cold case detective was looking through unsolved files and opened the one relating to an unidentified female marked as 'Jane Doe 59.'
Inside the box were the usual documents and a bra. I heard the cop say that should not have been there. Normal protocol would have been for the property to have been kept together. As I recall by that point other clothing etc had been destroyed years before. The bra displayed what looked like blood stains. To his credit he sent the sample off to be analysed and a DNA profile was developed.
He then tried to circulate a colour post mortem image of this lady. The newspapers were reluctant to print such a macabre picture so it did not get wide coverage. It did end up online though.
More Fallow Years
It was the picture that finally gave Ms Jurvetson her name though it took until 2011. Friends of hers from the 1960s had always wondered what had happened to her and occasionally went looking on social media for any trace of her. One of them saw the image and checked out her impression with another pal. They then contacted Ms Jurvetson's sister and ball began to roll.
The DNA confirmed that this young woman had been born in Sweden in 1950. Her family were originally from Estonia and they had moved on to Montreal.
The Missing French Canadian.
She apparently met a French-Canadian boy called Jean (John) and became infatuated with him. He was described by her friends as looking like Jim Morrison (The Doors) back in the day.
He moved to Los Angeles which was the hub of hippie culture that year. Sadly Ms Jurvetson decided to follow him. Family and friends received some post cards after she got there. She said she was living in an apartment and was happy. These communications were sent a couple of weeks before she was killed. One of those postcards had been kept by her sister. It showed a return address, 5311 Melrose Ave.
It would be wrong to place her murder at this Jean's door. In a Fifth Estate documentary the crew found an associate of his from those California days. This man is a well known Canadian artist and he co-operated fully. Artist impressions were made up of Jean from his recollection and those of friends of the victim that had met him. The artist did some drawings of the man as well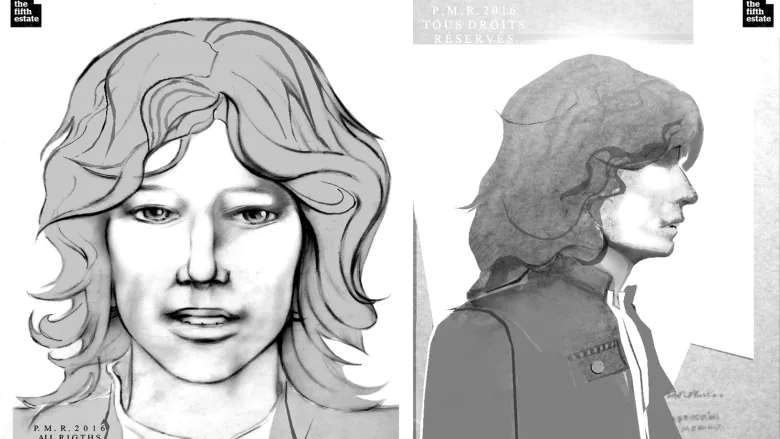 One major issue is that in the freedom seeking days of those folk in 1969 no-one can recall a surname for Jean.
The Manson Connection
The cops who tried to solve the murder of Ms Jurvetson fall into three groups. You have the initial investigation then in 1999 Detective Cliff Shepard (ret) sent the blood stains for DNA analysis and circulated the post mortem photograph. Finally, Detectives Lou Rivera and Veronica Conrado sealed the identification and tried to find the killer.
What the latter cops did was also look at the possibility that the infamous Charles Manson and his crew had a hand in it. Not many of us who look at true crime cases in the Western World have not heard of the Manson Clan. For those that have not, a gang of outsiders to society became disciples of an ex con who talked of secret messages in music and a final race war. They were a mini cult. One night several of them attacked the home of one Sharon Tate. She was a Hollywood star who was pregnant with the child of a then successful director. She and her friends were butchered by the Manson 'Family'. The crew then attacked another home the following night and killed another couple of people called Leno and Rosemary LaBianca. Click here for Manson murders  
Ms Jurvetson was killed with particular savagery. This savagery had been on ample display in the killings of those at the Tate and La Bianca homes. The detectives interviewed Charles Manson. The thinking seems to have been that maybe Ms Jurvetson had become associated with the cult or at least one of its members. Manson could not or would not tell them anything that could help them.
Charles Manson died a few days after the 48 year anniversary of Ms Jurvetson's death.
The Murder of Reet Jurvetson Is Still On The Books
Here is picture of Jim Morrison of the band The Doors. I put it here because it was an impression of this missing Jean that obviously stuck in the mind of our victim's friends. As good as artists impressions are nothing beats a flesh and blood comparison.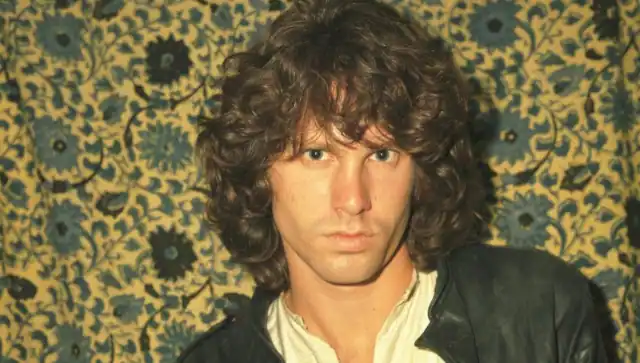 I guess unless they find Jean or someone who had an idea what Ms Jurvetson was up to in those weeks in the city the case is a dead one. So does anyone know him? Has anyone seen an old photograph of a French Canadian from back in his heyday and he looked like the long dead rock legend?
One person who was interviewed from way back in those days said Ms Jurvetson just left. If we find out where she went then maybe we find a nasty inadequate who on that night had access to a car and went for a ride up Mullholland Drive.
Take Care and Stay Safe
Tim
Footnote: We are obsessed with remembering the victims of unsolved murders and take any opportunity to mention them. 28 years to the day after the callous murder of Ms Jurvetson a young girl was stabbed to death in the UK while walking a neighbour's dog. The killing of Kate Bushell is also an active unsolved case.
Also on 15th November, this time in 1972 in Australia, the body of student nurse Robin Hoinville-Bartram was found. This lady and her friend went missing while backpacking along the Flinders Highway in Queensland. the road which is many 100s of miles long has become something of a legend.
Another we wrote about was the case of Mamie Stuart. This lady also took many decades to be found and reunited with her family. 16th November 1919 was a likely date that she was killed.
Finally a very similar crime. In 1981 the body of a young woman was found by the side of a road near Troy, Ohio. Marcia King had been just 21 years old when she died. Like Ms Jurvetson she had wandered from her family. Ms King was not identified for 30 years.
https://www.cbc.ca/news/canada/47-years-later-police-learn-where-montreal-woman-stayed-in-hollywood-before-being-stabbed-to-death-1.3752816
https://www.cbc.ca/news/world/reet-jurvetson-investigation-glasses-1.3850542