The Disappearance of Suzy Lamplugh in 1986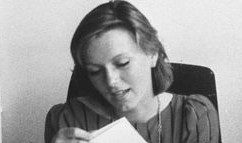 I have said before I seem to latch onto groups of unsolved cases with common threads. Here is the second estate agent (realtor) that I have written about. Both are young women and both came to harm while showing houses. This case (unlike the unsolved murder of Lindsay Buziak) is one where the victim just vanished. There is strong evidence that points to a killer, there are strong feelings that others were responsible. One thing for sure is that when you think of unsolved UK cases, the disappearance of Suzy Lamplugh is only second in the public conscience to that of Madeleine McCann.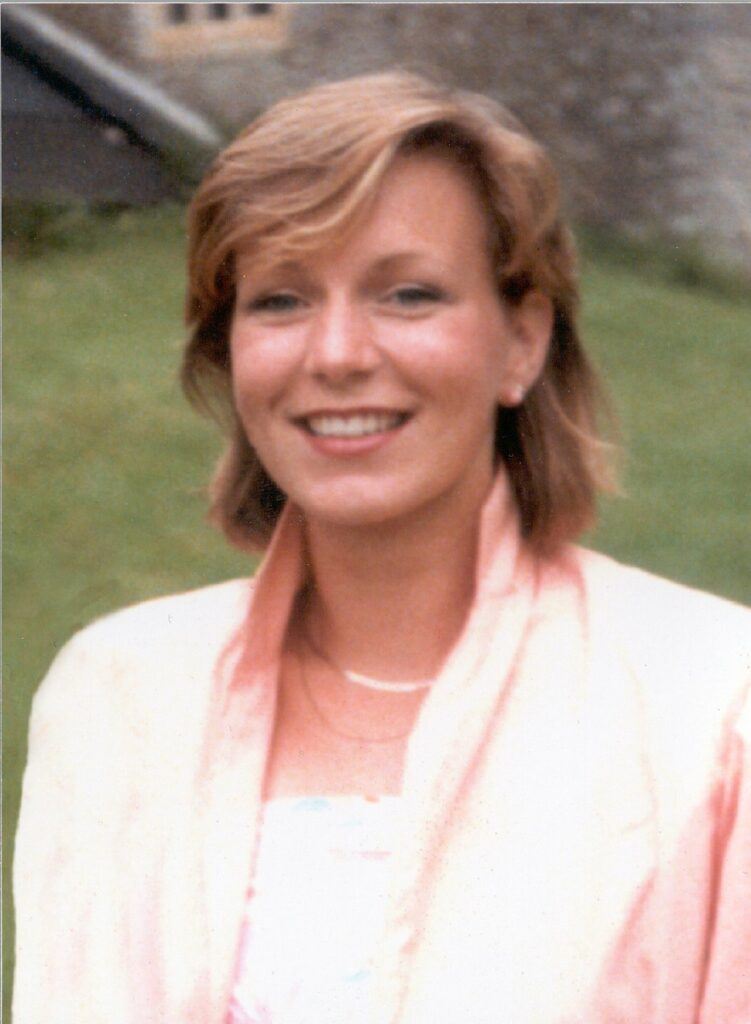 Brief Circumstances
Ms Lamplugh was only 25 years old on 28th July 1986. It was the last day anyone who cared about her saw her. She was a London based estate agent who was due to show a house to a client at 37 Shorrolds Rd at 12.45 pm. This house is situated in Fulham. Ms Lamplugh drove a white Ford Fiesta car, a popular make even today. It was later found abandoned half a mile away. There were no keys in the ignition and the handbrake was not applied. Her purse was found in the car.
Witnesses said that she had been seen outside of the house in Shorrolds Rd talking to a man and they had both then got in her car. I note in the account on the Suzy Lamplugh Trust website it merely says the two were seen walking away.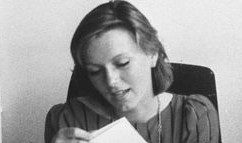 The appointment was noted in Ms Lamplugh's diary as meeting ' Mr Kipper.'
For those outside the UK I can confirm that would be an unusual name here. The cops wondered if it was actually Kuiper which is a Dutch name. This would fit in that a Left hand drive BMW car was seen in suspicious circumstances in the street where Ms Lamplugh's car was found.
The Investigation
This is a very complex case, like that of Lindsay Buziak, as I write the investigation has got nowhere. By 6.45pm that night Ms Lamplugh's boss had called around and found no trace of his employee. He then called the cops.
The media coverage was second to none. It was unusual for this lady to go missing. Nothing suggested her personal or professional life had changed, she had simply vanished.
In later years some likely candidates have been put forward. One is John Cannan, a low life rapist who has done time for murder and was free at the time of this case. In a rare move he was named as probably responsible by the police. There had not been enough evidence to charge him.
Another less likely candidate is a serial killer of prostitutes called Steve Wright. Ms Lamplugh had worked on the cruise liner QE2 at the same time as Wright. He was convicted years later of a spate of killings in another part of the country.
Acting on tip offs several sites have been dug up and 800 bodies have been DNA tested in the hope of identifying Ms Lamplugh's remains. All has come to nothing.
One story in the national press states that a seasoned ex detective believes that the 'Mr Kipper' appointment was faked by Ms Lamplugh. She may well have been meeting someone but it was not anyone at Shorrolds Rd.
In a Daily Mail article he says that after three years work he has an idea who killed this young woman and it was not John Cannan. He was meeting with the cops to present his case. That was two years ago but having just looked on his website he indicates his work is still active and on going.
My Take
According to the ex detective, David Videcette, there was no viewing as described. If that is the case then I would have no clue about the fate of Ms Lamplugh. I await the result of that line of enquiry but then we have heard all this before. He might be right, then again it has been two years since he went to the cops. All hinges on the witness who saw a man and woman outside the house at the time of the appointment. He gave a description of the man and it fitted John Cannan pretty well. He did not say for sure the woman was Ms Lamplugh though. He has since died.
Mr Videcette says he tracked down Ms Lamplugh's colleagues. He says there were not two sets of keys for the property in the office. There was one set and they were recovered from the office by the cops. He assumes the original team thought there was a second set that Ms Lamplugh took with her.
He almost certainly knows more than I but outwardly there is a problem with this. At some point statements would have been taken from the staff. All of them would have known that any keys in the office would mean Ms Lamplugh could not have accessed the house she was supposed to show. Any detective worth their salt would have looked at the keys and immediately asked if they were still at the office, how was she to access the house? Finally, if the only set of keys were in the office why did Ms Lamplugh not take them? To leave them there was a clear indication that any time she spent away from work would not be covered by a story of showing the house.
Maybe you could have a look at what he says and tell me what I have got wrong.
As in the case of Lindsay Buziak and other realtors, the case shows how risky showing houses can be. Maybe there should be some system of showing houses in pairs unless the client has a history of business with any given firm?
Meanwhile you can get information and help regarding your own safety from a trust set up in Ms Lamplugh's name. Bless her family and that organisation. Suzy Lamplugh Trust
Take Care
Tim
Since writing this article I have also written a few other similar missing cases, you might be interested in:
Amy Fitzpatrick who disappeared in Spain.
Sarah Benford who disappeared while in the care of social services. She was last seen in Kettering,UK over 20 years ago.
Julie Ward who as murdered in Kenya in 1988. As with Ms Lamplugh's family, Ms Ward's father turned over heaven and earth to find a culprit.