The Dark Green Of The Emerald Isle: The Murder Of Shaun Duffy, 2005.
What drew me to this story was a headline that said an undertaker had been killed. I am not saying undertakers have not been murdered though if true it would have been the first I had heard of. It turned out Shaun Duffy, 36, was a former undertaker. That takes nothing away from the windswept location and brutal method that caused his death.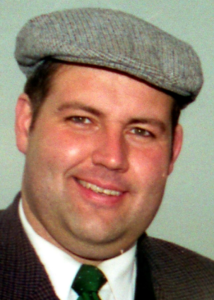 We go to 29th January 2005 and we are in the area in the image below.

Much is made of the rugged beauty of the Emerald Isle. I do get it as I zoomed in on the empty space that is most of Meenacross. All I can think about is a howling wind. The area slopes to the sea and in January I can imagine the gales that would rip around the low isolated houses. This is County Donegal. The nearest large settlement is Dunglow with about 1600 people living there.
Unless you know the British Isles and Ireland you might think of nice wide roads. You won't find any going into Meenacross where Mr Duffy lived and died. They are single track like many in rural UK. Once you get used to them they are a breeze but it entails a different type of driving. It all adds to the quiet of the place.
You won't find any crowded housing in this area of Ireland either. It is picturesque, stunning in summer. In the winter it is bleak and brooding. Ireland itself has very few murders in comparison to the UK. In comparison to the USA it is almost a utopia. With almost 5 million people in a recent year they had only 22 cases.
The point is the  country seldom has things go wrong, however, the isolation means that when things do go wrong they go very wrong and it is a nightmare to find a witness. You only have to look at the case of Sophie Du Plantier to see a pattern.
Shaun Duffy had a single story croft type place overlooking the water.  The below image gives you an idea of the sort of terrain we are talking about.

At about 2.30am Mr Duffy ambled home after a night out. In one report he had been to his mother's house about 300 metres away. Someone was waiting for him. The average temperature in January is a lowly 3c in the daytime. at night you are normally below freezing. What are the odds of anyone just being out and about in the middle of the night to hear or see something?
Mr Duffy was found by his brother the following day. As he approached the cottage he realised something was wrong. The inner door to the porch was unlocked. Despite where it was that was unusual, the victim always locked his door. The murdered man was on his couch. He had been beaten and stabbed. A rare addition was he had a crossbow bolt in his arm.
The police did their thing of course. Mr Duffy was a bouncer occasionally, he dealt in cars occasionally and he had friends. Even his mother said he also had enemies. You get a picture created by people who liked him of a rather selfless guy who was good to the elderly in this barren community. Others talk of a quick temper and an up and coming court case for assault.
The victim had been out drinking in the Strand Bar in Maghery which is about three miles away. The cops checked there and out into the wider community. This ran to 100s of interviews. To this day there is nothing. Currently the law is hoping that DNA analysis techniques improve and they can close the case that way.
I read a really well crafted article in the Belfast Telegraph saw a journalist try and dig out some details. The local population, probably from experience, don't really want to talk about it. A nameless guy who knew Mr Duffy said what I had been thinking. He suggests there must have been more than one attacker. This was a giant of a man who may not have been the toughest in the world, but he could look after himself. The fact someone brought a crossbow indicates two things to me.
First that they ideally wanted to take Mr Duffy out with a shot from that rather than a fight. Second that they didn't really understand the drawbacks of a crossbow. Sure if you get a head shot or a vital area it might well work. The chances are you won't and a big guy will fight on. Hence I guess the head injuries and stabbing.
At the inquest his mother made the comment that her son had enemies as I said. She also said he lived in a certain amount of fear of what might come. I think the fact he locked his door in such a rural and isolated place backs that up.
Once again though a son and a brother are just that. Missed by the family and they will doubtless go through the wondering and grief often.
Milford Garda station on 074 91 53114 or the Garda confidential line on 1800 666 111 are the points of contact if you know anything.
Take care and keep a light on the case of Shaun Duffy.
Tim
https://www.independent.ie/irish-news/detectives-find-new-leads-in-brutal-knife-and-crossbow-murder-of-shaun-duffy-36-34908919.html
https://www.belfasttelegraph.co.uk/life/features/csi-donegal-37820038.html
https://www.irishpost.com/news/ten-haunting-unsolved-murders-ireland-104219