South Australian Cold Cases: The Unsolved Murder Of Andrew Mordowicz, 1996.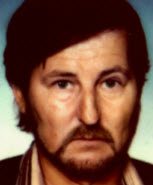 Andrew Mordowicz was 42 years old and working as a taxi driver in Adelaide. On Sunday 29 September 1996 he was working the night shift for United Yellow Taxis. At about 4.30 am he was asked to pick up a fare in the suburb of  Klemzig. The address given was 79 Fife Street.

He attended at the place to realise there was no address that matched. When no one came out to greet him he told the radio operator he would go and knock on the door of number 78. Neighbours reported hearing shots fired. Mr Mordowicz was found in the drive way. He made it to hospital in an ambulance but died shortly after of his wounds.

As you can see the road reaches a dead end. I can't say if that was exactly the same in 1996 but from the few crime scene photos I have viewed it looks so. At the end of this nice suburban layout is Torrens Linear Park so there was plenty of places to hideout and attack. Of course it also provided a good escape route.

The taxi booking had been done in advance at 3.47 am for the 4.30 am collection. Not only was 79 Fife Street a none existent address, number 78 was empty. The official motive is given as a probable robbery attempt. However, Mr Mordowicz did not seem to have had anything stolen from him.
Was this father of two targeted?
We would have to know how many drivers were still on duty and how the dispatch was made. Often calls go to whoever is closest and not already busy. That would make it a random event.  If it was deliberate it could only have happened if he had been requested in preference. If that was the case the cops would not be talking about a robbery gone wrong.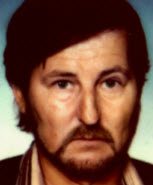 The only other theory that I could come up with that meant he was targeted and deliberately sent to that place would be if the dispatcher was in on it. I have no reason to think that is what happened and see no mention of such collusion.
So what are we left with?
The robbery motive is sometimes thrown out of people's minds because nothing was stolen. Tell me what you think, but I have always been sceptical of that line of thought.
This hard working man attends. The address does not exist and the nearest one is empty. He tells the office he will knock on the door not knowing number 78 is unoccupied.
He could have been a random taxi driver to would be robbers. They step out from the park or the property, point a gun and tell him to hand over any cash. He understandably makes a move on them. All of a sudden some low life finds the gun threat is not enough. They panic and shoot Mr Mordowicz.
In fairness the cops have allowed for all possibilities.
The Southern Australian cold case database is excellent. As are many. It is a pity other countries don't follow suit. If you had old information about a crime where might you first go to see if it is still live?
I have linked it below. Also of note is the $ 200,000 Aus that is offered for the right information.
Have a good day
Nina
https://www.abc.net.au/news/2019-05-26/taxi-driver-cold-case-killing-remains-a-mystery/11150618