From A Missing Person To A Homicide. Anesha 'Duffy' Murnane, Alaska, 2019.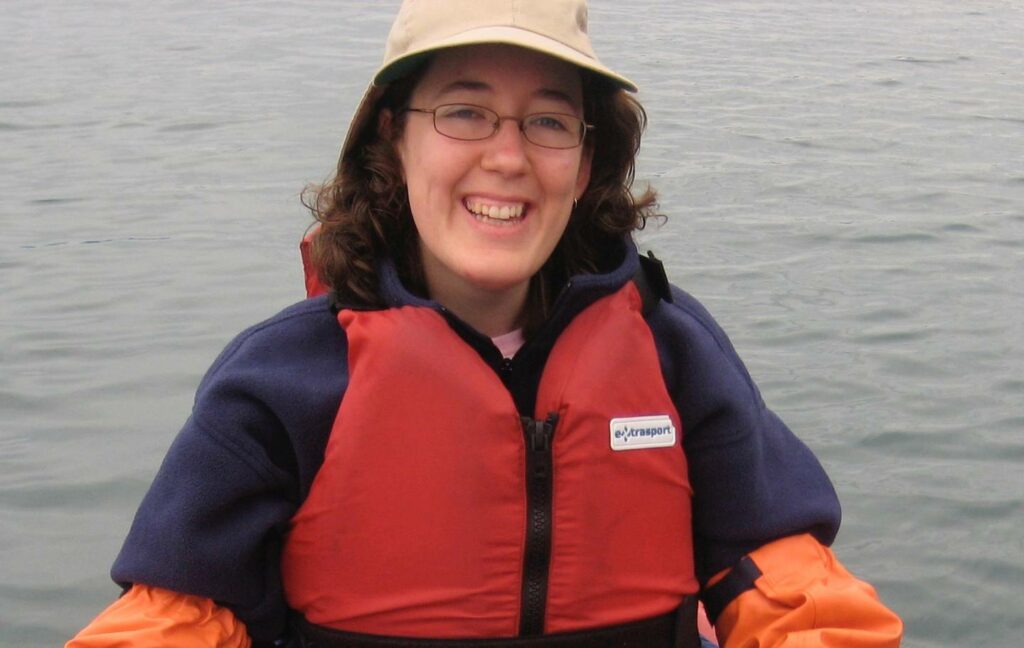 17th October 2019. Homer, Alaska, USA
This is a missing person case that has been decided as a homicide by Homer Superior Court Judge Bride Seifert in 2021.

Anesha Murnane was 38 years old when she left Maintree Apartments and walked into Homer. Later tracker dogs would indicate she got into a car as the trail suddenly stopped. This lady was known as Duffy. She walked almost everywhere she was going as she did not own a car. The location her scent was lost was in downtown Homer which is a small community of only 5000 people on the Kenai Peninsula.

Her family noted that her bank account was not touched since she was last seen on that day at about 12.15 pm. Her cell phone battery was believed to have been dead at the time. When last observed she was wearing a blue jacket, light blue shirt and blue jeans. She was carrying a pink and plaid purse. Ms Murnane is tall at about 5′ 11″ (1.80cm) and medium build at a weight of about 155 pounds (70kg).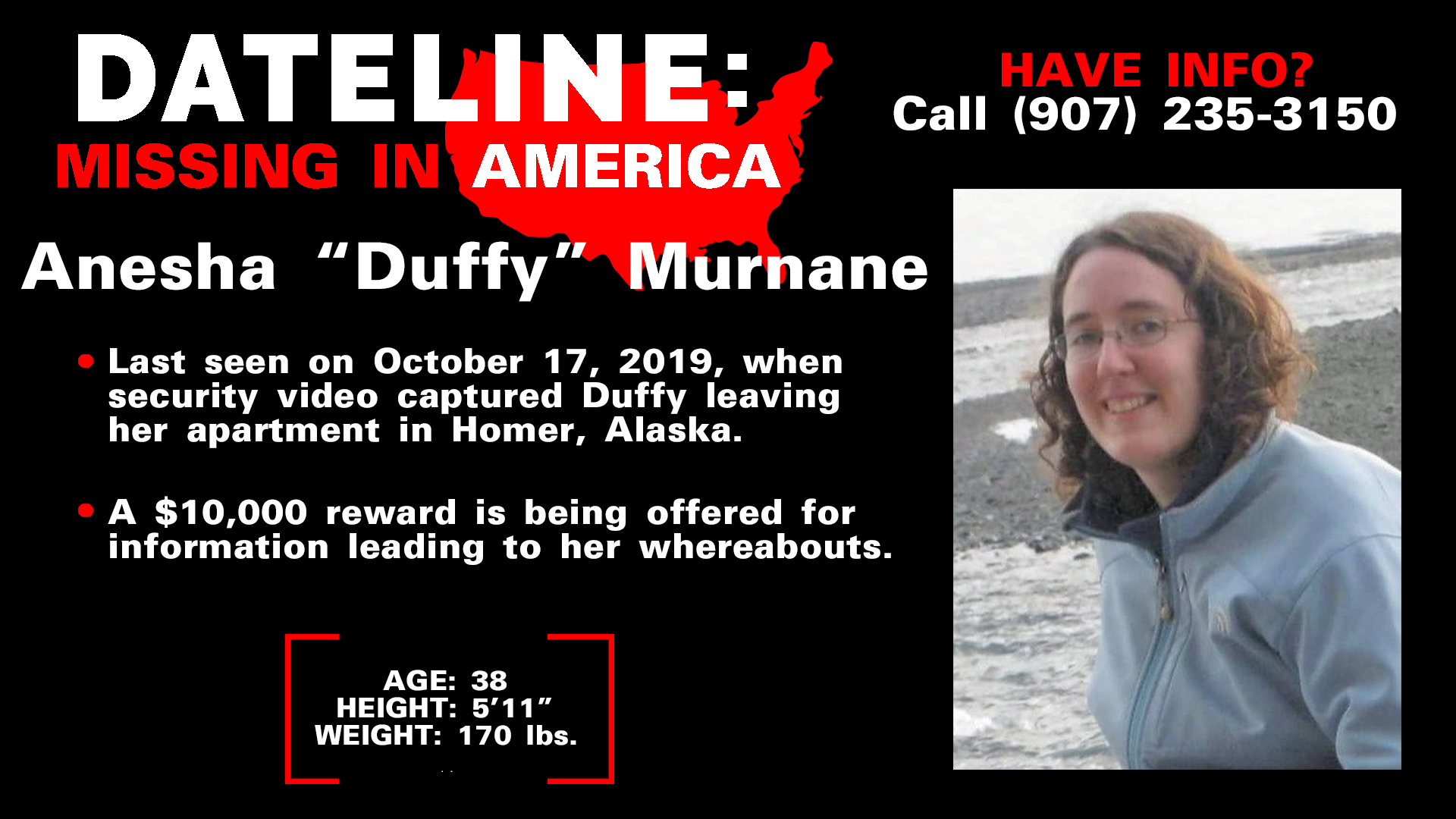 The search went on for weeks for this lady and the family always believed that she had been abducted and probably murdered. Ms Murnane is said ( Charley Project) to have suffered with bi-polar disorder for which she was taking medication. It is said she had no issues with this illness at the time she disappeared.
Homer is a place bound by the sea about a four hour drive south of Anchorage. Having looked at it there is a huge wilderness between Homer and anywhere substantial and that appears to be Anchorage itself. Homer is very sea orientated as the road out is a very long drive through largely empty rural terrain.
I guess the point I am making is that whoever picked her up is either local to Homer or at least lives out in the sticks and visits there. Please if you know the area and I am wrong let me know.
This reminds me of the case of Abbie Flynn to be honest. Not that it was said she got into a car. There were environmental similarities.
Please note: 15/5/2022 cops have arrested a very solid looking suspect. Link below:
Anyone who can help find Ms Murnane should contact Homer Police Department on 907-235-3150 or Crime Stoppers on 907-283-8477.
Thanks
Tim
https://www.nbcnews.com/dateline/arrest-made-2019-disappearance-anesha-duffy-murnane-homer-alaska-n1295368