The Unsolved Indiana Murder Of Darlene Russell, 1981, USA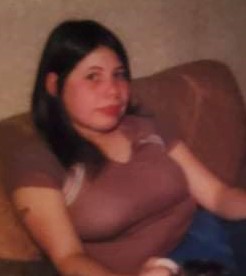 This story has been a lot harder to get than I thought it would be. Anyway not to be put off here is another story of a young woman killed by some low life who has never been identified.
Darlene Russell was 21 years old when she was murdered. She had last been seen in the early hours of Sunday 20th September 1981 in Connersville, Indiana. This place of about 13,000 people is an hour drive west of Indianapolis.

From other sources I have seen it mentioned that she had told her family she was going to hitchhike to Kentucky with some friends. Her body was found to the eastern side of Fayette County Line Road at 2.15 pm on Tuesday 22nd September. She was partially clothed, her jeans had been hanging on a fence which was what made the witness stop and have a look into a field. Other accounts state she had been raped before being killed.  It seems she was pregnant at the time of her death.

Where she was found was only a 15 minutes drive from her home. I am not sure if she left from home or was out and about in the town in the early hours when she said she was going on this trip.
A multi jurisdictional homicide unit was given the task of hunting her killer. Originally it was thought that the case would fall to Fayette police territory, but as her body was on the Wayne County side of the road they became the principle investigators.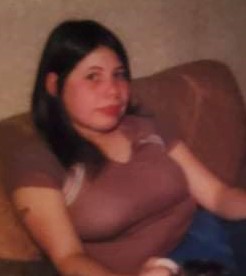 Most of the above I got from a news article I found from the time. It was later determined that she had died from an incised wound to her neck. In another account from later on it says clearly her throat was cut.

There were traces of blood on the roadway and the fence over which Ms Russell was discovered.
This case reminds me of 'Buckskin Girl'. That was an Ohio killing where, after years, a Jane Doe was identified as Marcia King. She had been attacked and left at the side of a rural road in April 1981. Where Ms King was found is only an hour drive from Connersville.
Despite my only being able to put together scant details I thought at least some mention is better than no mention on RCC. The more listings on Google etc the better as far as I can see.
I approached the family via the FB page for Ms Russell (link lower down this page) but for some reason they didn't respond and removed my request for information when I said I wanted to write a full article. I am sure this was some misunderstanding. The older the case, the more fragmented the articles are and many are disappearing. If you read this and you are familiar with the case please help me fill in the missing details.
If you can help the family please contact them. I did an open post as I was not sure who was the best person to contact. Maybe if you do go on there scroll down and look for the administrator. I will do that in future. I have placed the FB page below along with the Indiana State Police details about the case.
Cheers
Tim
tim@reasonedcrimechronicle.com
https://www.facebook.com/groups/578028396591742
Police contact:
https://www.in.gov/isp/crime-reporting/cold-case-investigations/cold-cases-by-county/pendleton-district-investigations/darlene-russell-09201981/