Dog Walking Girl Who Was Murdered in Devon in 1997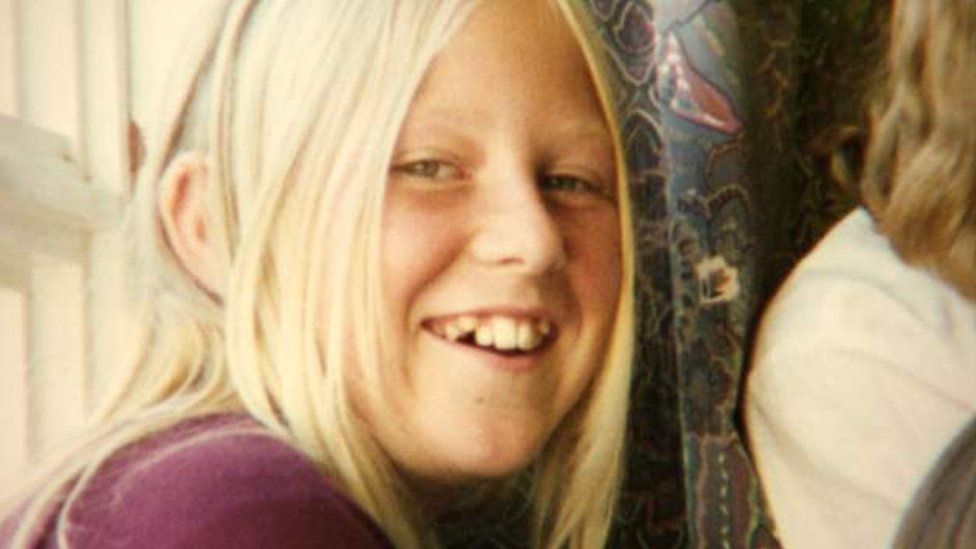 I started the day with the intention of writing up a UK murder because I want to present a balance of cold cases. As the USA has a far bigger population their unsolved murders are so numerous it is easy to concentrate on that side of the Atlantic. Unfortunately in the late 1990s we had rash of killings that are hard to fathom and I could not ignore them. So I am now writing the third case of the day about a dog walking female who was murdered in Devon in 1997.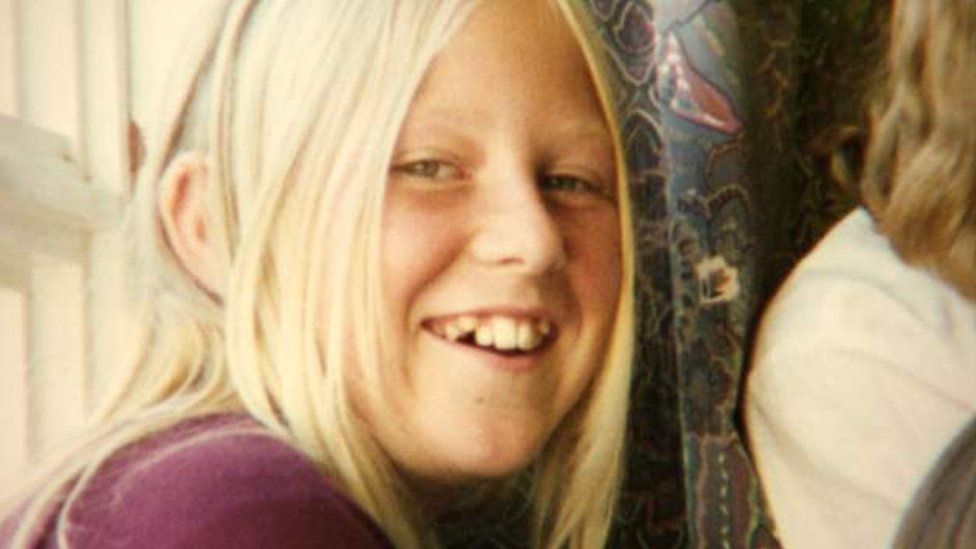 Brief Circumstances
14 year old Kate Bushell took her neighbour's dog for a walk. The date was Saturday 15th November 1997. Her home was in Burrator Drive, Exwick, Exeter. The time was 4.40pm. Kate was a local girl and she made her way into nearby countryside with the dog.
By 5pm Kate and the dog were on Exwick Lane as the light was fading and were passed by two women in a car. A short distance on they saw a man standing by a small blue van.
By 6pm Kate's mother and father had become mildly concerned and they went to look for her. After a brief search they called her friends and then the police. After the police had made initial contact, her father resumed his search. He came across the dog Kate had been walking. As he tried to catch up with it he saw his daughter's body.
To this date no-one has been identified as responsible.
More Detail on the Kate Bushell Murder
Witnesses came forward and the police began to put together appeals. Poor Kate had had her throat cut in a savage manner. Her track suit bottoms had been pulled down but it is reported no sexual assault had taken place.
She was off the route she would normally have taken and so it had to be asked why? The light would have been failing and yet she was in a field off Exwick Lane.
The small van (car derived/ sedan delivery type) that had been seen with the man standing by it was a focus. A short time after the other car occupants had seen the man and van a young couple drove along the same stretch of road. They remember the van but did not see a man with it nor did they see Kate. The man was described as a clean shaven and Caucasian. He was between 30 and 40 years old with dark hair to his collar.
In the months up to the murder a vagrant type had been seen in and around the area. He had appeared on one occasion from behind a tree startling a man walking a dog. He was about six feet tall and between 30 and 40 years old. He was a white male with dark unkempt hair flecked with grey. He disappeared from the area after the murder. In fairness there were no reports of him being seen that day.
A local resident described seeing a man run down a muddy slope coming from the direction of the murder. This was about 5.30 pm though could have been at a time either side of that. He then ran into the housing estate. There is no good description of him but it was noted he was not a jogger or similar.
The weapon used was likely to have been a single edged knife with a six inch blade. I noticed that the fatal wound has been described in a way I know is trained in the military. Of course as I know that method is no secret it hardly narrows it down. Significantly it was a single cut.
The Investigation
House to house enquiries began straight away. A police helicopter was up in the air and even the dog was forensically examined. Thousands of fingerprints were taken from local people and later they did DNA screening.
Despite all of this they were still floundering 20 years later when they did a 20th anniversary appeal. That is not a criticism. This place is a dark and rather tucked away. The lane is narrow and flanked by fields. Apart from dog walkers and people cutting through from Exwick to outlying areas there is no need for anyone to be travelling through the lane. Let us not forget that the sun will set at about 4.30pm at that time of the year. By the crucial time in this case dark would be falling fast.
They did come across 100 none fluorescent orange fibres. Most of these were found on Kate's clothes. One was found on a nearby stile. After much effort the fibres were traced to various styles of work wear and gloves. They are also used sometimes in creating orange panels on baseball caps.
Connections
I have seen talk of connections between Kate's murder and that of 40 year old Lyn Bryant. None have been made by the police though. The similarities are stark on the surface. A car derived van was a vehicle sort by the cops in both cases. On neither occasion did the driver come forward. Now these were different car type vans. There was a year between each murder however.
Both of the victims were walking dogs in isolated areas. One was in Cornwall and the other Exeter. This puts them at about 80 miles apart. Both victims were stabbed to death and both had had their clothes interfered with. I might be scrapping the bottom of the evidence tray here, but when you look at the lanes they were on they too look scarily similar.
The suggestions I saw online linked those killings with the unsolved murder of Helen Fleet in Weston-Super-Mare. This took place in March 1987. The scene of that is about 50 miles from Exeter and 120 miles from where Lyn Bryant was killed. Helen Fleet was walking her dogs in woodland and was attacked with a knife and also strangled. The report I saw said that they had been looking for a youth who she had been speaking to. This might also be the same youth that was seen running away on the day she died.
The last point I would make is that in the Lyn Bryant enquiry police wanted to talk to a man in his 30s. In the Kate Bushell murder they wanted to talk to a guy between 30 and 40. Well any youth in 1987 would be mid to late 20s by 1997. If you factor in the dark and variations in the age estimates of witnesses it could be the same guy.
I noticed the awful way this young woman was left. Her clothing had been interfered with. In the Lyn Bryant case police decided there had probably been a sexual assault because of the way her clothing had been re arranged. All in all we have several points of similarity here unless I am getting something wrong?
Just a thought
Take Care
Tim
tim@reasonedcrimechronicle.com
https://www.devon-cornwall.police.uk/news/kate-bushell-investigation/