A Terrible Murder That Is Fading From Memory: Jodine Brown, Birmingham, UK
I went through the two Google pages that flashed up when I searched for the case of Jodine Brown. After the first four entries the subjects drifted into other murders in the Birmingham area. This unsolved murder is doubtless as fresh and agonising for the family now as it was back in 1997. However, the internet is king and the last entry I could see for this awful homicide was in 2017.
18th July 1997, 17 year old, Jodine Brown was found dead by her mother. I am grateful I can only imagine the horror and grief she must have felt. Eileen Brown, 40, had been away for a few days to help her other daughter move home. She entered her house and discovered Jodine underneath a duvet in her bedroom.
The attack that claimed this young woman's life is described as savage. She had been drugged with cold remedy medication and she had been beaten. Marks on her neck indicated that the killer had also used strangulation during the assault.

A friend told the Birmingham Mail that Ms Brown had not even had a detention while a pupil at Dame Elizabeth Cadbury School, she was described as angelic. She was widely liked and respected though she was largely a loner with a small circle of friends. So who could have done this?
I write 25 years later to the day her poor mother entered that house and there does not seem to have been any progress in the enquiry. In a news report at the time it said that Eileen Brown returned home on the Friday.
Then it said Eileen Brown had had an argument with her daughter on Monday 14th. This was to do with Jodine not wanting to accept her mother's new boyfriend. Also mentioned is that Mrs Brown ( who was widowed) arranged for the locks on the house to be changed 'because of an ex boyfriend.' Mrs Brown was sure that there had been no blows exchanged between her and Jodine.
The reporting seems a bit confused. One article says that a female voice was heard by a neighbour shouting  ' That hurts, get off.'  It says this was on Monday 14th when Mrs Brown admits there was an argument. In another article shouting was heard at about 3 am on Tuesday, that was the 15th.
I am not sure if the news coverage is talking about two arguments or just one. As I understand it if shouting had been heard at 3 am Tuesday morning then Mrs Brown was long gone. Therefore the noise was probably Jodine fighting with her attacker. Otherwise the sounds heard would have been on the Monday and were likely a normal mother and daughter dispute.
Another reasonably unusual point is that, though of tender years, Ms Brown was to marry her boyfriend in August when he was due to be released from prison. I mention that just for the sake of including all the aspects of this young lady's life in the hope it prompts some memory. I take it that the cops explored all areas of her life and social circle without any positive result.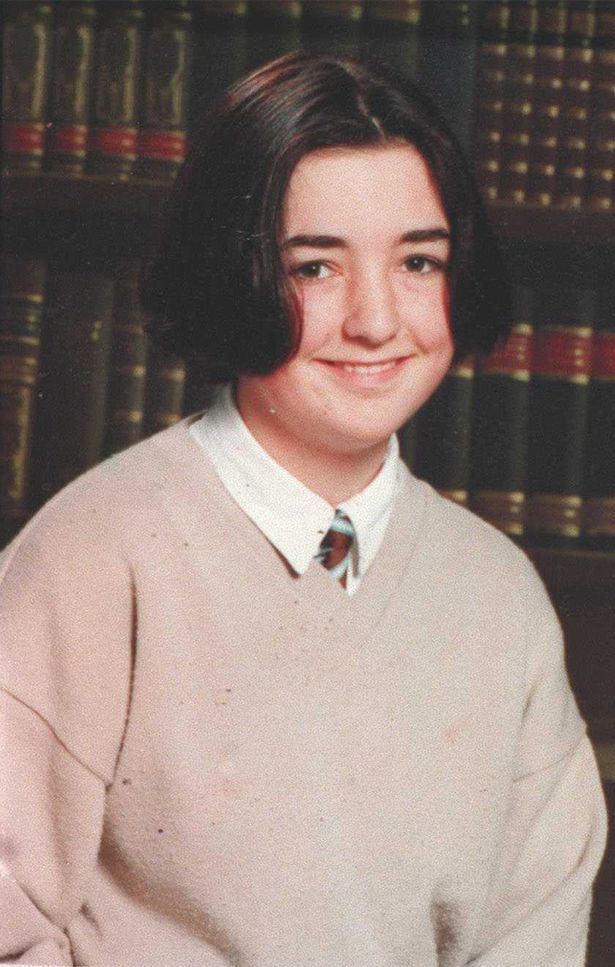 No mention is made of burglary for example. That doesn't mean that a door wasn't left unlocked and a lowlife got in.  However, as no theft was mentioned in later updates we cannot assume the motive was an escalating crime that started as a home invasion.
One thing does strike me and this is just a thought based on experience. The victim's mother went to her other daughter's place for a few days. That meant that the house was otherwise empty. What teenager does not have friends come over when that happens? Not many that I know of. That doesn't mean that Jodine Brown wasn't the exception.
A spokesperson for West Midlands Police is quoted as saying the case was still active and had been reviewed in 2009. Unfortunately no new lines of enquiry had been identified. That quote came from the article below that was printed in 2017. I am writing this in the morning of 18th July. Maybe later there will be an appeal on this 25th anniversary. I hope so. I did just search on the West Midlands website and Crimestoppers and there is no mention of this girl's murder.
If you have any information the police website page is below.
Other Birmingham unsolved murders we have covered are:
Tracey Mertens ( who had recently moved to Birmingham but was killed elsewhere)
Cheers
John T
jtinehem@reasonedcrimechronicle.com
https://www.birminghammail.co.uk/news/midlands-news/unsolved-callous-killer-teen-remains-13358468
https://www.thefreelibrary.com/Mystery+of+girl+drugged+and+strangled+in+her+home.-a060551316