A Quietly Forgotten Killing: The Unsolved Murder Of Larry Peterson, Wyoming, 1999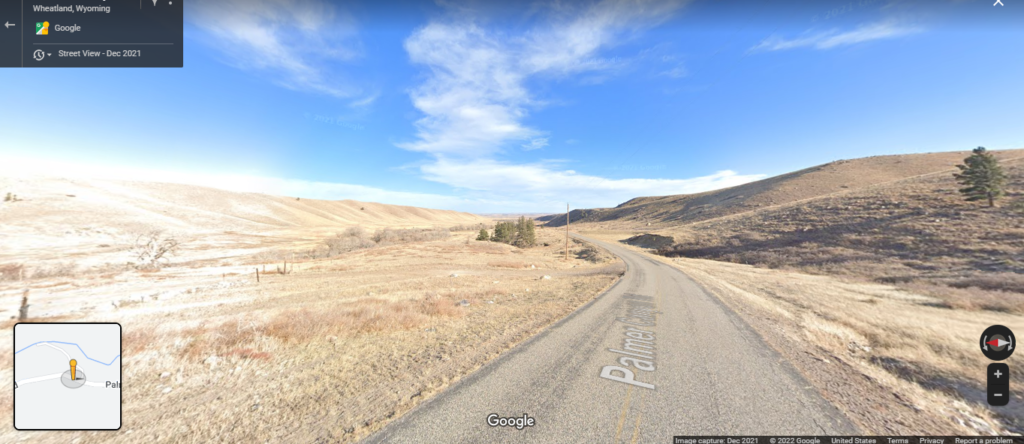 I am not saying that the killing of 52 year old Larry Peterson is forgotten by his family or by the cops. I am saying that his is one of the least remembered on the internet that we have come across. There are very few mentions and only one full write up. That text was uploaded by his wife in a blog post that appears to be over 20 years old.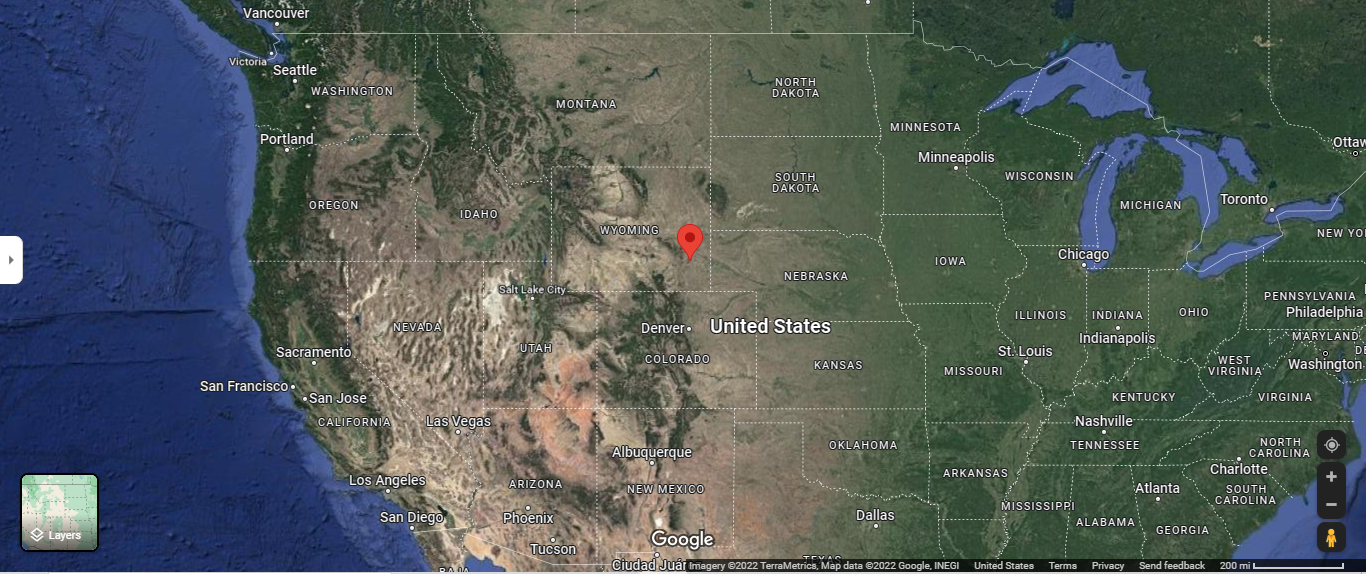 Mr Peterson is described as a loving family man who held a desire to live out in the wild lands of the great state of Wyoming. Platte County covers some very open space, the sort I envy to be honest. It is cowboy country, sparsely populated and it would have been the ideal environment for anyone who prizes silence and natural beauty.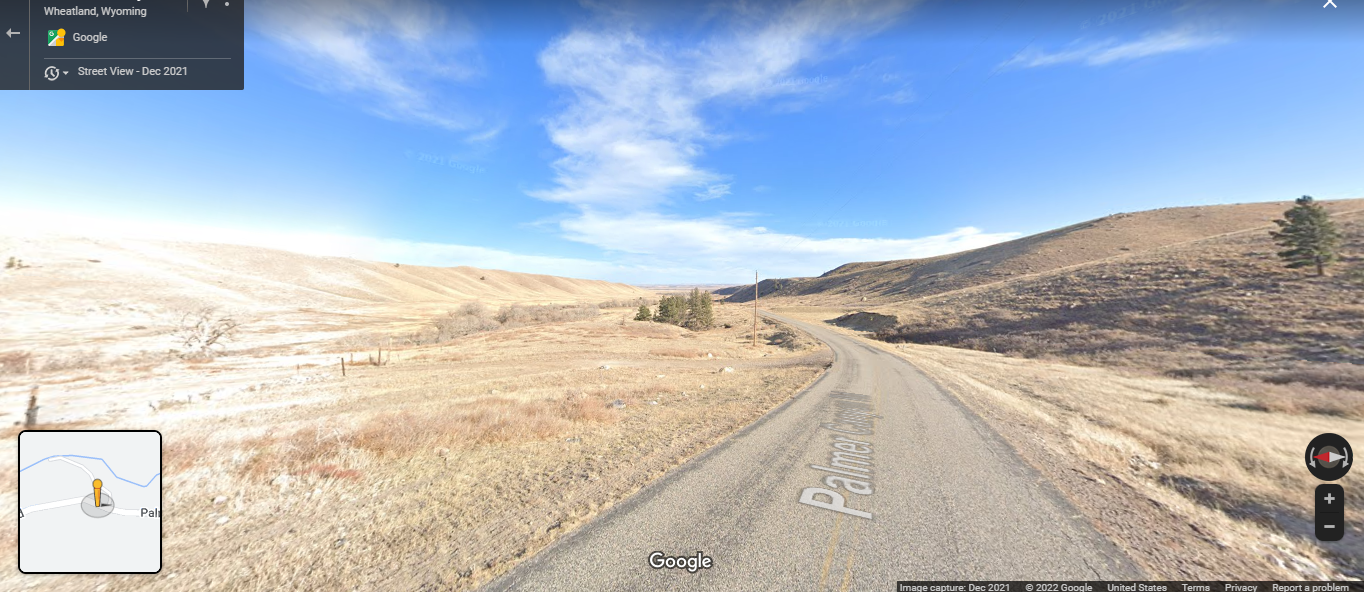 In 1998 he and his wife found a rundown log cabin set in 40 acres. Mr Peterson set about upgrading the 72 year old building ready for the dream to begin. This hard working guy would go to the spot 15 miles west of the town of Wheatland whenever he could. There was always something to do. Often he would have friends or family with him.
On 4th June 1999 he came home from work, took a nap, ate dinner and then went out to the cabin to do a few hours work on the remodelling. By 11.30 pm his wife became worried. He should have been back by then. She went to the log house to see why he had been delayed. In the text she wrote her fear was that he might have had a heart attack or something similar.
When she arrived the scene that greeted her was a terrible one. Mr Peterson had been shot dead and his body lay in the kitchen. A handgun was on a counter top and there was a lot of blood all over the area.  She retreated and went to his truck as he normally kept a cell phone there. She then called 911.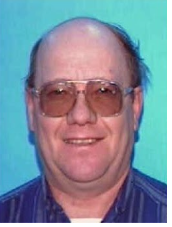 Later a story unfolded that gave some account of what had occurred. Mr Peterson had walked in on people robbing the cabin. He was an avid hunter and had stored guns there. Only one had ammunition. He was shot with a 20 gauge shotgun. That apparently did not kill him. He was also beaten unmercifully. There is mention of the offenders gaining access by slipping the lock on the back door and ambushing Mr Peterson as he entered.
Picking as carefully as I can through the account ( linked below) it seems Mr Peterson came through the front door and was attacked. His body was then dragged through to the kitchen. Two 'criminals' are mentioned so I assume there was some evidence that it took more than one attacker to kill him. No guns were ultimately stolen, though they were all wiped clean of fingerprints. The Department Of Criminal Investigation in Cheyenne ( an hour drive south) took on the enquiry. It appears what they had discovered has influenced the text I read.
Mr Peterson's widow, they had been married 26 years, then writes of the time that this man lost with children and grandchildren because of some useless lowlife.
As I say I have only this one reference and we don't normally use just one source. However, the other mentions of this murder are merely a few sentences. So did someone who knew there were 10 guns stored there go up and rob the place that night? Maybe they knew Mr Peterson and that he had been working all day. Therefore it was unlikely would go to the cabin? The account says he was due back in work at the Basin Electric Power Co-Op the next day.
It is also possible they knew very well he would be there and there was some other motive. Of course I cannot take such scant details and make anything other than some loose speculation. Maybe someone who reads this will know more and would be kind enough to tell me.
The police link is below if you have some information.
I just wanted to post this in memory of a man who should now be in his older age and enjoying the view from that cabin.
Take Care
Tim
Another case that is similar, in that the victim walked in on an isolated burglary, is that of Maggie Long in 2017.
Contact me: tim@reasonedcrimechronicle.com
https://wyomingdci.wyo.gov/operations/cold-cases
https://www.genealogy.com/ftm/s/h/i/Jimmie–roberta-Shipmanadkins/WEBSITE-0001/UHP-0522.html