How Cases Are Being Smothered in Paywalls: The Murder Of Dalton Scott Rollins, US.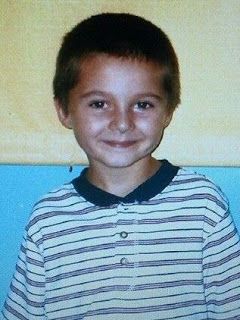 One of the reasons we started this was because of paywalls. They have slowly crept across news reporting in recent years. You have probably come across it yourselves. We well know the economic pressure of running a website. We understand that the old paper version of news brought in revenue and that a business needs revenue to survive. However, why place cold cases behind that wall?

The case of 5 year old Dalton Scott Rollins is a good example. On 16th September 2002 this boy and his 23 year old mother were found dead in their trailer in Heflin, Alabama. Monica Rollins would have also given birth within a short time so a third life was lost.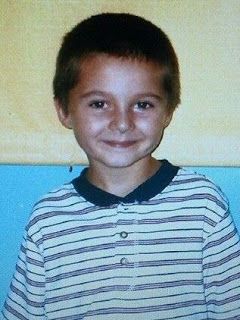 Their mobile home was on Sugar Hill Road according to the Attorney General's Office Website. Google only picked up on a Sugar Hill Drive. It would seem to be the same address as it is said to be off Alabama route 9 which is close by. The story goes that they may have been dead for some time.  That is all the more disturbing because a two year old child was recovered alive from the scene.
Most of the accounts come from websites like ours. They say that the police are tight lipped about the cause of death. The retelling seems to be based on a single online article on al.com.  However, in a 2015 article in The Anniston Star it mentions a knife being used. That article is behind a pay wall for all but a few lines.
So after almost 20 years there is hardly a word of detail accessible about the double homicide of a woman and her young son. I'm sure all of us who do this try our best to get the details right. That said we are seldom local to the crime nor are we as relevant as a local news source would be. Anniston is a half hour drive to the west of the crime scene. When a child and mother are killed in this way it is unlikely ( not impossible) that the offender was a stranger. Is it not a point of public duty to allow open access to such details?
We work on the premise that if you have a witness from way back, who is wondering whether to spill the beans, they may well want to check online to see if their information fits. If you keep the most recent information behind a subscription wall what use is it there? You are hardly going to get the entire local population to subscribe.
I am, as I say, sympathetic to the financial realities, but when it comes to murders, rapes or other public outrages then I humbly suggest a local paper should make that information freely available.  Especially when the article in question is seven years old. The Cleburne Times ( another local news source) archives came back as no trace. I checked there because on findagrave.com it was mentioned an obituary had been published.
We won't put articles behind a paywall. The victim's names and that slim possibility of a bit of information breaking free is too important.
If you know more about this case please let us know. We will gladly print any relevant information.
Thanks
John T
jtinehem@reasonedcrimechronicle.com
https://www.al.com/news/anniston-gadsden/2014/06/12_years_later_heflin_investig.html