Unsolved Murder of Andrea Daly, Essex, UK, 2005
I wonder if any of you find yourselves reminded just how awful crimes can be when you read a case. Over the last 40 plus years of dealing with crime and reading about it I still get a jolt from some stories. I wrote of a case that occurred in 2012 where six members of a family were killed in one night. That made me think about arson and just how horrendous such crimes are. Here is another with one victim. What an awful, monstrous deed it is to murder by fire as people sleep.
Brief Circumstances.
Southend, Essex, UK. 10th November 2005. This was a crime where petrol was poured through the letterbox of a house in Rochford Rd, at 3.30 am. In the town house were three members of a family. Andrea Daly, 40, and her sons Richard, 20, and Stuart, 17.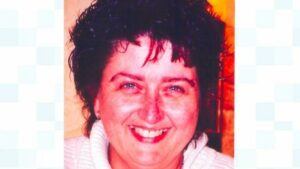 Keith Daly was working away from home in Lincolnshire at the time his wife died of smoke inhalation after becoming trapped in their bedroom. The boys managed to get out by jumping from upstairs windows. Richard later described trying to open the door to his bedroom, but the heat from the handle instantly blistered his flesh. He could hear his mother screaming yet could do nothing to help her.
A lorry driver was driving his truck past the scene. He pulled up and went to help. He saw one of the sons in the garden and the other on a window ledge. He coaxed the young man to jump. The smoke was dense and the heat overpowering. One of the lads tried to run in to help his mum and the witness had to hold him back.
The fire service attended shortly after and as they attempted entry the staircase collapsed. The lorry driver, James Cannon, suffered flashbacks for years after.
The Investigation
Unlike the arson murder of the Shakoor family there appears to have been no burglary first. This was a straight attack with the intention to kill. Yet all these years later no-one has been charged with the crime.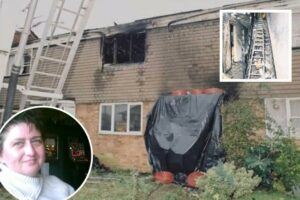 The police were looking for three vehicles seen around the area at that time of the morning.
A white Suzuki Vitara with wide tyres and a black roof. This was seen with three men who had a petrol can. This was in Eastwoodbury Cresent which runs off Rochford Rd.
A black BMW SUV which was either an X5 or an X3 model. This was seen at the junction of Eastwoodbury and Rochford. It had BMW lettering across the grill.
A white Ford Fiesta. This was parked with the engine running nearby at the time of the attack.
As I look through the years at the renewed appeals and vague mentions, there does not seem much hope on this one. As with so many unsolved cases though just a single bit of information can change everything.
In 2015 one of the officers, who have been in charge of the case, told the BBC:
'10 years may have passed… the pain felt by Andrea's family continues. They need answers and we will not stop looking for them until we have found her killer, or killers. Someone knows who committed this appalling crime. I would appeal directly to those people to help us resolve this case for Andrea's family.' 
A very similar thing was said in the latest mention I could find in 2020.
My Take
I would be interested in any thoughts about this and similar killings. It seems that either one of the family were the target or it is a mistake in the address. If it is the former then offenders should be easy to identify even if the nature of the crime means it is hard to charge anyone. Fire consumes voraciously after all, lives, property and evidence.
If it is a mistake. A simple case of a callous moron instructing another callous moron to kill people, that must be a very hard crime to solve.
I have no theories to offer. Just sadness for the victim and the family and contempt for the killer.
As in the case of the Shakoor family I would mention the idea of using an outside mailbox and limiting any gap in the exterior doors. That is all I have I am afraid.
Take care
Tim
tim@reasonedcrimechronicle.com
I have been writing more on this sort of crime. Unfortunately there are no shortage of examples.
Here are a few: Joel Urhie, Mary Budworth and her children, Stacey Darlington.
https://www.bbc.co.uk/news/uk-england-essex-34780020
https://www.braintreeandwithamtimes.co.uk/news/south_essex_news/15654263.police-are-still-hunting-for-arsonist-who-killed-mum/