This Day In Crime: One Of Scotland's Worst And Another Family Destroyed By Fire, UK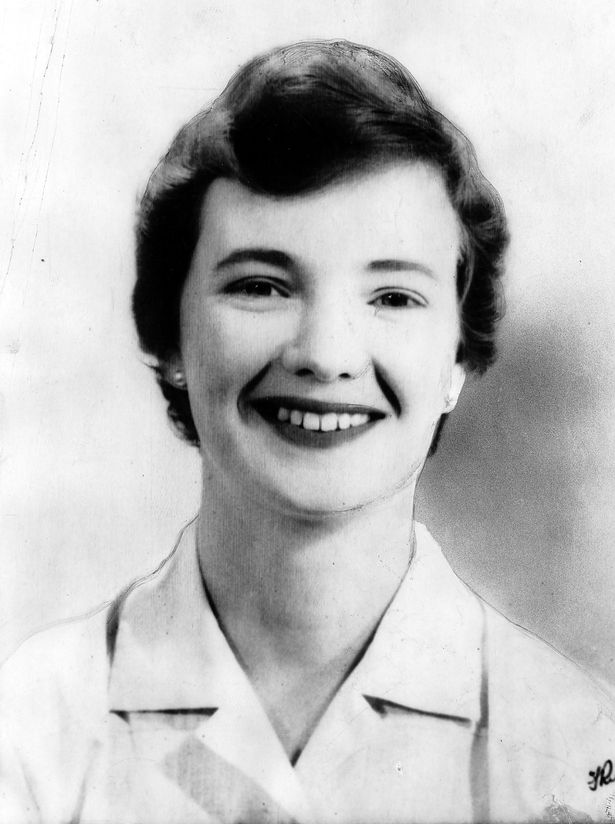 Today marks the anniversary of two crimes. One solved as the police rolled up to it and the other still a mystery decades later.
Robert Mone, Attacks A Classroom Of Children.
St Johns RC School, Dundee, Scotland. 1st November 1967. A soldier was seen walking into the high school. Robert Mone was carrying a shotgun. He had been taught at the school a few years earlier but had been expelled. He then joined the army and at the time he walked across the playground he had gone AWOL from his unit in West Germany.
He went into an annex building and there found a sewing class. Brandishing the shotgun he told the children and their teacher he was taking them hostage.
Mone is said to have had a bad time as a child. He said his father was cruel and allowed him to be sexually abused when he was only 8 years of age. Later in the army there was an incident where he gave evidence against senor officers and that, of course, went down well.
So the picture could be of a tortured young man. A young man destined to recreate the torment that had been levelled against him.
Well I don't care what he said had happened to him. Any sympathy became redundant when he raped one of the teenage girls and sexually assaulted two others. All this while he controlled a class of 11 kids as their teacher tried to calm him and save them all.
Nannette Hanson was the opposite to Mone. She behaved with dignity and courage. Mone insisted a friend was summoned by the gathering police. In a move that would not happen today Marion Young was allowed to enter the class room to try and talk Mone down. This was one very brave 18 year old student nurse. The two women convinced Mone to allow the 14 and 15 year old girls to go.
Mone then told Mrs Hanson to close the windows. As she went to do so Mone shot her in the back. Mrs Hanson was 26 years old and pregnant.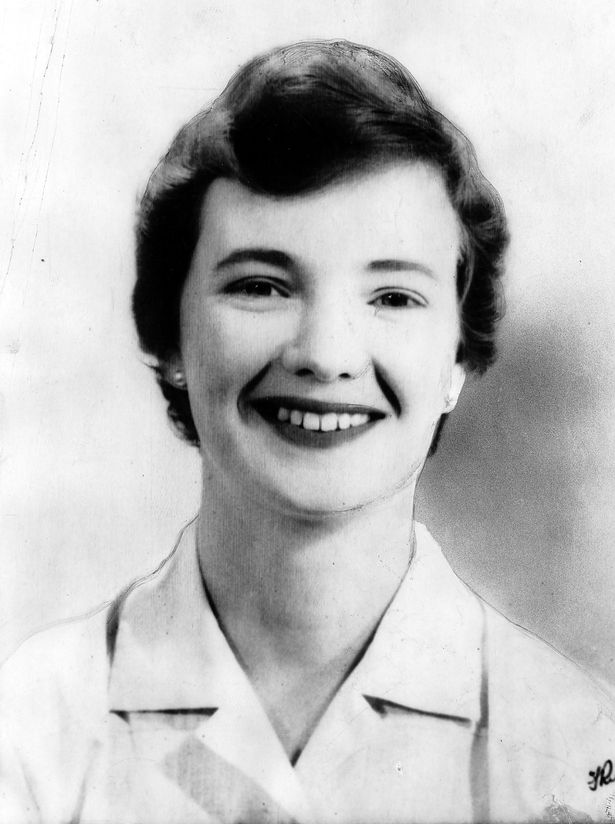 There was a Daily Record article in 2017. An image of their original front page gives some varying details. A teacher in a neighbouring classroom had gone to see what the commotion was about and had been shot at. She suffered injuries from flying glass. The school was run by a Catholic order called the Marist Brothers. Two of them had managed to talk their way into the classroom in the hope of negotiating some peace but they got nowhere.
The police burst into the classroom and grabbed Mone. He had been sitting on a desk with the gun on the surface next to him. In front of him was the teacher he had just murdered.
Later Mone was declared schizophrenic and placed in a psychiatric hospital. Years later he, and his lover, butchered a fellow patient, a charge nurse and a police officer. Iain Simpson, the murdered patient, was a killer himself. I wrote about him and his subsequent death in an article on this website.
Mone was later placed in mainstream prison and despite him being many years past the parole point he is thankfully still inside.
1st November 1987. The Arson Murder Of Cyril Fensom, Florence Pennell and Seven Year Old Stacey Darlington
By 12.30 am a member of the household had found himself inhaling smoke. He tried to ring for emergency services, but the home phone had been disabled by the fire. He fought his way out of the property and ran for help. The family house was a tall one with three floors. The survivor had been in his room on the 1st floor. The other victims had been asleep on the 2nd floor of the property at South Holme Court, Northampton, UK.
The little girl probably did not wake up. She died of smoke inhalation. Ms Pennell died from injuries when she jumped from the top floor. Her fiancé, Mr Fensom, made it to hospital before dying as a result of the fire.
Little Stacey had been living with Ms Pennell who was her grandmother. It was later determined that an accelerant had been poured through the letter box and no motive for the multiple murders has been identified.
I have written about several similar crimes over the years. The most recent one I can recall is murder of another seven year old called Joel Urhie in 2018. He wanted to be a fireman, someone never gave the lad the chance.
In the case of Stacey Darlington little is recorded online so the details here are brief. I have found a Crimewatch UK episode that goes into greater detail.
Take Care
Tim
tim@reasonedcrimechronicle.com
References for Mone are below.
https://www.dailyrecord.co.uk/news/scottish-news/killer-robert-mones-release-hopes-970910
https://www.dailyrecord.co.uk/news/scottish-news/evil-killer-robert-mone-could-11449465