The Unsolved 'Rest Area' Murder Of Dexter Stefonek, USA, 1985.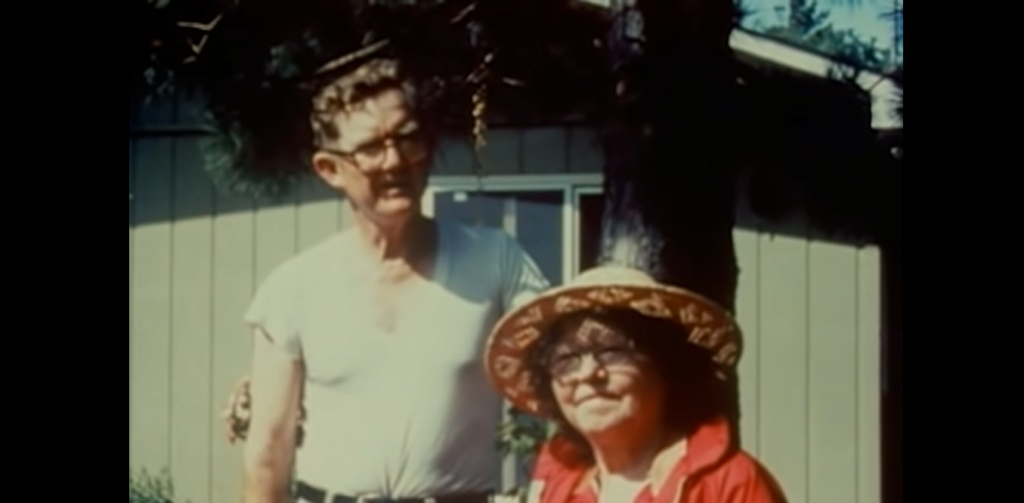 This is the story of a guy who took a long trip using rest areas as his anchor points. In this case things went very badly wrong. I write this in the hope that I can pull all the details together of this long ago unsolved murder of Dexter Stefonek.
We all drive long distances sometimes. I have done so in the USA and Europe. Rest stops have been the places I have been very grateful to see on occasions. However, as I found out first hand they can present their own risks. Here the tale goes that the victim was abducted from one where his car was later found burnt out. I'm not so sure. Tell me what you think.
Dexter Stefonek was 67 years old when he died. After losing his wife of 44 years he moved 2000 miles away so he could stay with his son David. He set out on this road trip on 18th November 1985 to travel home to Rhinelander, Wisconsin. In a news report it was said this was because as he approached the anniversary of his wife's death he just wanted to be where he called home. It is mentioned in a few places that he was also corresponding with a woman from back in Wisconsin. Whatever his motivation he packed his belongings in to his Plymouth Horizon and said his farewells in the morning. It was the last time his son ever saw him.
The following day a highway supervisor made a routine call at a rest stop in Glendive, Montana. This spot is about 16 hours drive time from where Mr Stefonek had set off. He noticed a Chevy pick up parked some way off from the building, it had Arizona plates. He approached it and saw that clothing and bedding were on view, but there was no driver around. When he spoke to the rest stop attendant he was told the driver had not been seen.
The supervisor went on his way. There was snow on the ground and with it can come a lot of issues, he had a full day of work ahead. Later as he returned on that route he saw smoke at the pull in. He found what turned out to be Mr Stefonek's car, it was on fire.
When the cops were called, and they tracked back a little, it turned out the rest stop attendant had seen a male walking towards the Plymouth earlier on. The man, a clean looking white guy, was carrying gasoline in two containers. He was asked if he needed help but said he didn't. The Plymouth was by this time parked next to the Chevy. In the Billings Gazette account of 2017 it said a man other than the victim was seen getting out of the Plymouth with the gas.
In March the next year Mr Stefonek was found. He was underneath a mattress in what is described as a private landfill. This is said to have been a difficult place to find and 17 miles from where Mr Stefonek's car was found. Another account states the landfill was four miles off any main route.
Mr Stefonek had been beaten and shot twice in the head. His wallet was there complete with cash and so was a suitcase belonging to him. The latter was not thought to have been there all that long. In another account the money was in the case and some clothing had been spread around. The people who found the items had been to the site a week before, the items had not been on show. The coroner was sure that Mr Stefonek had died at about the time he disappeared. So who was returning to the scene and deliberately placing items in view?
You have quite a contrast of circumstances here.
The cops believe that Mr Stefonek pulled into the rest stop shortly before 7 am. The attendant got there about 8 am. They think he had an altercation with his killer who then abducted him in his own car. The flash point may have been that Mr Stefonek was hard of hearing and if asked for help could have appeared to have been ignoring someone.
The driver of the Chevy was later seen coming back to the vehicle with gas. Did Mr Stefonek refuse to give the guy a ride to the nearest station. Is that what sparked the whole situation? The victim's hearing may have had nothing to do with it. If I was there and a guy wanted me to give him a ride from an isolated spot I would probably have just tried to drive off. I might have called the cops so they could arrange help, but I wouldn't be allowing anyone in the car. I watched No Country For Old Men way too many times.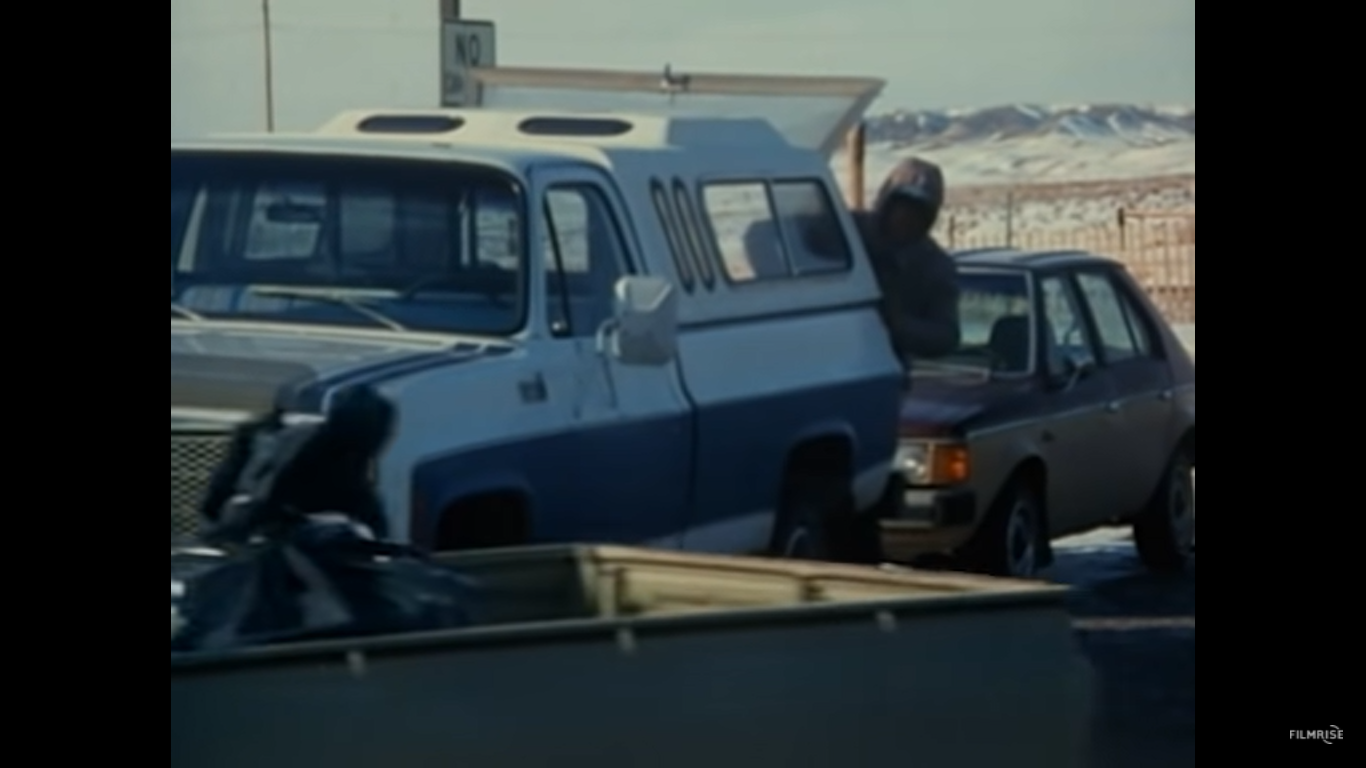 In the Unsolved Mysteries reconstruction the presenter, Robert stack, said the victim's car was found burning 26 hours after he left Corbett. That would mean he had left early morning on the 18th November.
The terrain of the states he drove through is unforgiving and it was winter. I had a think on it and icy roads may have meant that he was going slower than a Google estimate. Also, maybe, the roads were different then. At a rate of 40 mph with a few stops, one at least for sleep, I would put Mr Stefonek at the rest stop at a time before 7am so it all fits.
However, we have a dump site 17 miles away. Considering the snow on the ground ( all accounts that mention the weather agree on that) that is a long way to drive to hide a body in a snowy rural landscape? If the altercation took place at around 7 am on November 19th it would have been dark. So this guy drives all that way when there is nothing but nice, concealing white stuff everywhere.
Something Is Nagging At Me About This Case
I'll say what bugs me. The chronology of this. Something does not fit. Maybe you can suggest another scenario?
I saw the reconstruction and heard the witnesses. I saw the attendant state he was just walking out when he saw this tall guy get out of Mr Sefonek's car, I saw the man and woman describe the scene at the dump site. There is no question that whoever did this was very wrong in the head.  I have no doubt that as the murder remained a missing person's case that frustrated them. They wanted him found.
This scattering of the victim's belongings fits in with some graffiti that was found in the rest room at the pull in. Someone scrawled a direct reference to the killing. The local Sherriff went on record saying he believed the killer was taunting the police. 'HOT JOCK SHOT WAD FROM WISCONSIN 11/85 SATURDAY THE 3rd.' It should be noted that this was a week after the body was found so a hoax is a distinct possibility. Where did the Hotshot reference come from? It may have been a CB handle ( call sign) yet no such user of that radio culture was identified.
( For anyone who is of the modern age and not as creaky and old as me. CB radio was a big deal. You chatted across the air as you drove your car or truck)
The marks on Mr Stefonek's body indicated a struggle. The seat on his car was pushed back to support the idea the killer was a taller man. You have the Arizona plates on a Chevy possibly stranded with no gas in wintery Montana. All seems consistent with a random loss of temper and a rage style killing by a person passing through. However, maybe days before the body is found, you have someone dumping clothing at a landfill local to the homicide.
The highway supervisor underwent a hypnosis session and came up with some details of the licence plate.
The numbers were 147, on a Wiki page the author said 60 vehicles had been identified as fitting the description and those digits. Sadly nothing more has come of that line of enquiry.
The man seen by the attendant was described as being between 35 and 40 years old. That would put him in his early to mid 70s now. If all the pieces are tied together and are in the most part accurate, you do have a clear line of identification IF the right person was willing to come forward.
A light complexion.
6ft tall or close to it.
In the mid 1980s he was driving a Chevy pick up, it had blue stripes and a camper shell.
The licence plates would have been Arizona ones, possibly Phoenix and possibly contained 147.
It is easy to say that any unsolved murder was committed by someone who would have killed again. That is not always the case. We recently read about a murderer who cruelly took the life of a young woman in 1984, yet had no criminal record when he was arrested 30 years later.
In the case of Mr Stefonek I think this was a violent man. One with a quick temper. Also this was someone who wanted that body found. Maybe they wanted the anticipation over with. That said they were cool enough to go back to the site possibly bringing items with them they had retained. They then spread them about. They did not take any money. That does not indicate a drifter down on their luck does it?   This killer might not have killed before or since, but this was no gentle guy either. If you recognise any of these traits and think you know who did this it is not too late to get some justice for Mr Stefonek.
On a personal note, watch out for each other at rest stops. Most people are just living their day and would wish you no harm. Others get up to all sorts at these places.
Take Care
Tim
https://billingsgazette.com/dexter-stefonek/article_39f130e6-2d24-58bb-9ccb-26980c2b64f2.html
https://unsolvedmysteries.fandom.com/wiki/Dexter_Stefonek
37 minutes in is the start of the reconstruction etc.