The Murder & Dismemberment of Bernard Oliver, 1967, UK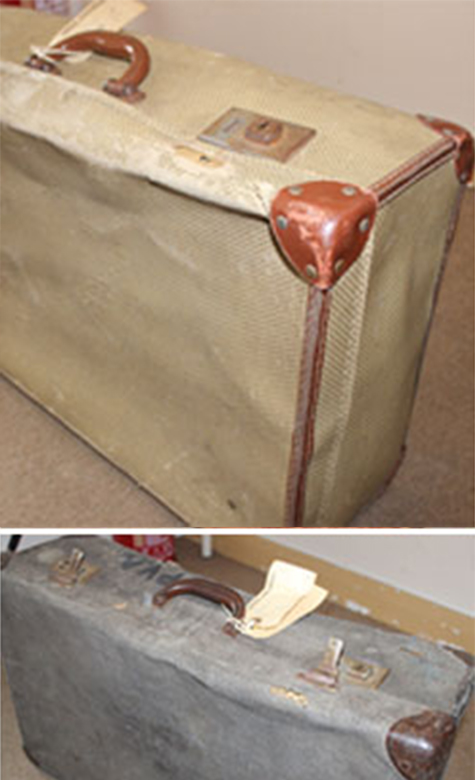 Bernard Oliver was a 17 year old warehouse worker who disappeared on 6th January 1967. He was due to return to his Muswell Hill home ( London) after visiting friends. When he had not returned by the next morning his father reported him missing.
10 days later a farm worker drove his tractor past two suitcases dumped in a Suffolk field. He told news sources he thought little of it as rubbish being dumped over the hedge was a regular occurrence. On his next pass he got out of the vehicle and opened one of the cases.
As he put it, that was enough for him so he drove to a call box and summoned the police. The contents of the two suitcases were eight body parts of Mr Oliver. Later examination determined he had been sexually assaulted and strangled.
The main A137 road ran near the farm and cops asked initially for any local sightings of cars stopping near the field. The spot was close to the village of Tattingstone.  Initially they had no identification of the victim. According to a report I saw they took the unusual step of releasing a photograph of the poor lad's head. His brother-in-law ( I have seen it said it was a brother) saw this and contacted the police. His father made his way to Ipswich  ( the nearest big town) to assist the police. I cannot imagine what that was like for him.
The Suffolk Police ( link below) have an active appeal on their website. Many UK forces do not do this so good on them. They outline similar details to the above. They do say he was seen after he 'disappeared' by people who knew him. As to how long he was around Muswell Hill after 6th January and what he was doing they have not said, if they know at all.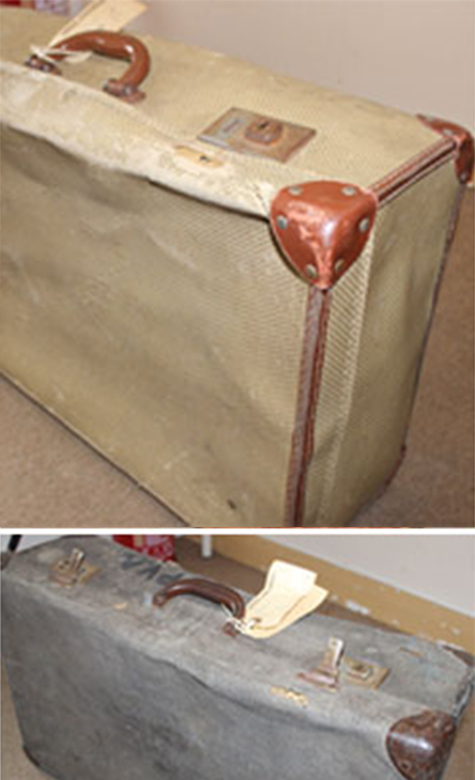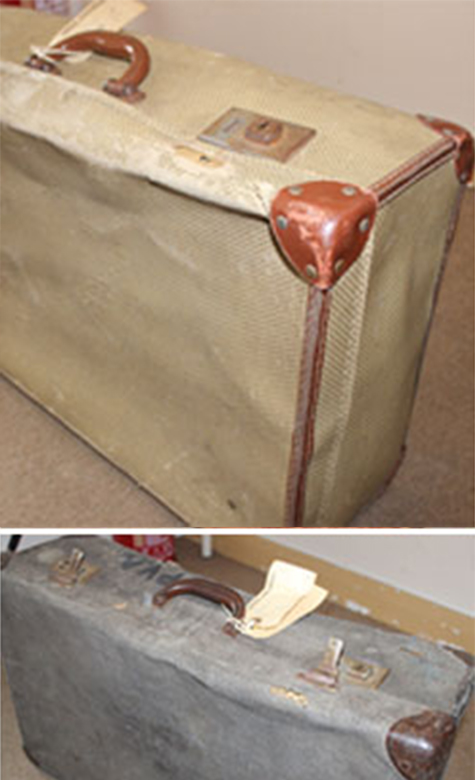 Other details online state the cops think his body was dismembered a couple of days before it was placed in the field. One line suggested they thought he had been killed in Suffolk. To add some substance to this claim The Ipswich Star ( link below) carried a story in 2018. In the text it quoted a lady in her 60s who wished to remain anonymous. She said as a teenager she exercised horses near the village of Tattingstone. Close to a pub called the White Horse she saw Mr Oliver walking towards her. Interestingly she said he was carrying two suitcases. When the police issued the photograph, after he was found dead, she says she knew immediately it had been him.
The Suffolk Police teamed up with the Metropolitan Police to investigate the killing. Despite laundry marks on a tea towel and initials on the suitcases they did not get anywhere. I read a blog post on The Needle (.com) they went into detail about the London based sexual predators who may have been responsible. They are dead now, but it is worth a read if this is your area of particular interest.
Loose Ends And Looser Thoughts
In the write up I did about the murder of school boy Michael Trower I went into detail about the background in grooming minors during that time and mentioned some possible suspects. Michael was found at about the same time as Bernard Oliver. There were some differences. One was the location and second was the fact that Michael disappeared in September 1966.
The Ipswich Star wrote another article on the case in 2018. They named two suspects that the police had looked at closely, they were Dr John Byles and Dr Martin Reddington. Both now dead.
There is a picture of Bernard Oliver. It is all over the internet and the link to The Ipswich Star is there if you think you have some information for the police. I'm not publishing it. I'm not squeamish, I have seen more dead people than I can count in my time. It is the post mortem photo, one place for it is more than enough.
His brother, 15 at the time of the murder, says to this day the family still feels this lose. I have no good words to assuage that feeling. All I can say is I am deeply sorry for them and any who lose a child to scum like those that killed Bernard Oliver.
What does seem significant to me is the Suffolk connection. It is a rural area, as the witness said back then you knew everyone. So if for some reason Bernard Oliver wanted to disappear ,and did so, he went to a place where he should have stuck out like a sore thumb. So where was he staying? Surely someone knows?
Anyway below is a link to a list of children vanished in suspicious circumstances or subject of unsolved murder. They are all from the UK and are from a 35 year period up until 2000. We have only included those that we have written about and despite that there are about 30 names on it. 30 families, 30 lives and unfortunately we will be adding to it.
A North American list is being compiled now and a NZ/ Australian list will follow.
Thanks
John T
A big thank you to the below and we recommend them to you.
The 'Holy Trinity' Paedophile Ring
https://www.suffolk.police.uk/news/cold-cases-0/bernard-oliver
https://www.ipswichstar.co.uk/news/new-theory-on-tattingstone-suitcase-murder-of-bernard-oliver-in-2802646
https://www.ipswichstar.co.uk/news/will-1967-tattingstone-suitcase-murder-or-bernard-oliver-ever-be-2802544