Take Another Look at The TV Cop Show A Touch of Frost.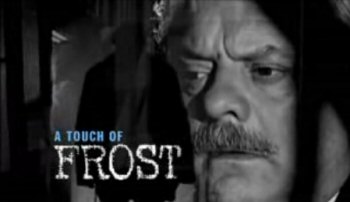 We have been blessed in the UK when it comes to cop and robber shows. Due to our shared language we have benefitted from incredible crime show output. Britain produces way less than the USA and some shows like, for example, Line of Duty are truly awful. That said when we do it well it is very good. In days gone by we had a sort of golden age and that time gave us the quirky and annoying Inspector Frost.
What became the TV show 'A Touch Frost' was created by R.C Wingfield with the first novel being published in Canada in 1980. He was never a great fan of the TV adaption that I have enjoyed so much. In essence he seems to have felt that actor David Jason did not deliver Wingfield's version of the main character. As a writer he produced many radio mystery plays and I have seen it said scripts were his preference to writing novels.
The TV Show A Touch of Frost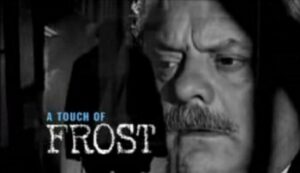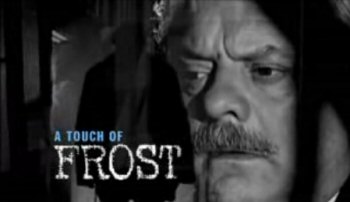 I am not going to say that 'A touch of Frost' is the cream of TV detective shows. I am not going to suggest the acting is seamless. I am going to say that it was rather brilliant. Week by week you had the tale of cases from a fictional town called Denton. Denton had everything and part of that everything was a rumpled yet brilliant detective.
Unlike the show 'Inspector Morse', Detective Inspector Frost was rather creased and working class. He liked junk food and cigarettes and had a special love of butting heads with his Superintendent. Each week there was a murder which of course is very out of character for any real life town the size of Denton. There were also some unrelated petty crimes that are the real drudge of detective life.
Frost is a rather quarrelsome cop. He is also regularly flawed in his interpretation of the law. In arguments with defence solicitors and similar he loses as many points as he wins. In my experience he often comes out with some daft ideas which any real copper would know not to even try on. In the last episode of Series 4 he goes into a tirade trying to get a defence brief to help him convict the client he represents. Now defence solicitors and detectives have collaborated in the real world, but they never bend if you get upset at them for doing their job.
As a detective he is intuitive and logical. I really appreciate the small details which turn him in the direction of the culprit. It has a Sherlock Holmes touch which is the true way of detection. It is not so much what a suspect says sometimes, but more the little inconsistencies that give the game away. Another aspect of the show I value is that Frost does not win every case he has put before him. Again in the same episode there is a robbery and murder in a shop. Despite Frost's bull headed attempts he cannot crack the suspect and so he has to let it go.
Frost is a character you could easily dislike I will admit. In the show he is not liked by a great number of his colleagues. He snaps at people too much to have functioned well in the real world though I have known a few with similar traits, none were outstanding coppers like Frost though. Genius has a certain immunity I guess.
He has 'character', something British and of its time. These days I even enjoy the dated vehicles and delight in the fact that mobile phones and computers had not quite dominated the world. The show ran from 1992-2010 in various forms from specials to regular primetime viewing. In total there were 42 episodes and 15 series.  R.D Wingfield, who died in 2007, may not have liked writing novels and he later fell out with police in real life.  All that said, I doubt he ever regretted the effort as the TV show boosted his book sales into orbit.
The TV show is still knocking around on DVD with bargains to be found in charity shops in the UK. I recently picked up a 5 episode series for just £5. Sir David Jason is an actor who is deeply imbedded in British affection. He is a short and unique looking man with a history of excellent comedy shows like 'Open All Hours' and the incredibly successful 'Only Fools and Horses'. His transition into Frost was acclaimed by The National Television Awards on several occasions and that was well deserved.
I recommend picking up either a dogeared boxset on the cheap or even a new issue which goes for even less on Ebay. A footnote would be if you write whodunnit crime, you cannot go wrong by seeing the cost and time as a useful way of unblocking the path to a useful clue or two.
Take Care
Tim