Shelly Tyburski, Her Sister And Her Mother: The Twisted Family Solution To A Murder

Rachele ( known as Shelley) Tyburski was 26 years old when she was suffocated by her own mother. The family had weathered a lot of rocky blows over the years. Mother Janet Tyburski had been widowed and had raised her daughters alone since 1999. Rachele Tyburski had developed Bi Polar Disorder and had not been managing it well. She had also given birth to a son. When things were bad the family tried to support her in raising him.  So the family had a lot to deal with. In 2015 things came to a head in an awful way at their Cleveland home..
Apparently along with Rachele's mental health challenges came a lot of physical and verbal abuse. Even her grandmother tells of an incident where she was assaulted. On 15th March Rachele Tyburski was found on a property out of town. It looked like she had been sexually assaulted and killed. She was in a state of undress and her hands were tied.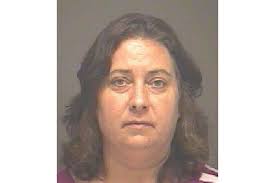 The cops did what they do in those circumstances. For a time they had a look at an on/off boyfriend. Janet Tyburski had said her daughter had last been in communication with him. He meanwhile pointed the finger back at the family.  True or not his reputation had some dents to it, so he was not the easiest of suspects to eliminate immediately.
Finally mother Janet and another daughter, Hannah, were arrested. The story goes that after more family drama Janet, who was 45 years old at the time, smothered Rachele with a pillow. They fell to the floor and a struggle ensued. Janet prevailed, however, she couldn't easily move the body. Enter 19 year old Hannah. She helped.
That Chapter, as always does a great job of going through this tale. I urge you to watch all the interviews and details.
From our point of view this and the case of Blanche Monnier are just examples. Sad and human ones, but they should give us pause for thought. Family can sometimes hold the true answer to what happened to their loved one. Life is complicated isn't it? At least it can get that way. Therefore when there is a mystery, maybe we should consider all angles?
Cheers
Tim