A Local Murder? The Unsolved Killing Of Millionaire Les Bate, Cornwall, UK
Only last week we wrote about the murder of James Mulqueen in Ireland. In that case it is possible that the victim was targeted for his winnings on the horses or his pension. Here is an unsolved case where another older man died after allegedly flashing cash around. This time the stakes were much higher.
Les Bate is reported to have been a self made millionaire who owned four farms in Cornwall. At 71 years old he could have been described as set for the rest of his life with that sort of money. On Friday 12th April 2002 he was last seen alive drinking in a pub in Chapel Amble. This is where the cash was supposedly seen. There was £1000 in notes and a cheque for £11,000 mentioned by Cornwall Live. At closing time he drove home along the A39.

It would be Sunday the 14th when his son, Martin, did a welfare check on him. His daughter had been trying to phone Mr Bate from Australia and had become concerned when she could get no reply. Martin found his father on the floor of a utility room in Tregilders Farm. Mr Bate was quite dead and there was a pool of blood around him.
Apparently there was a delay as it was thought at first he may have died in a fall. A second post mortem ( autopsy) revealed he had been savagely attacked. There were signs he had been knelt on and broken ribs which probably came from him being kicked. In addition, he had a head injury from impact on a washing machine.
It should be noted that there is some doubt about him waving money around in the bar the last night he was seen. His son in particular found that unlikely.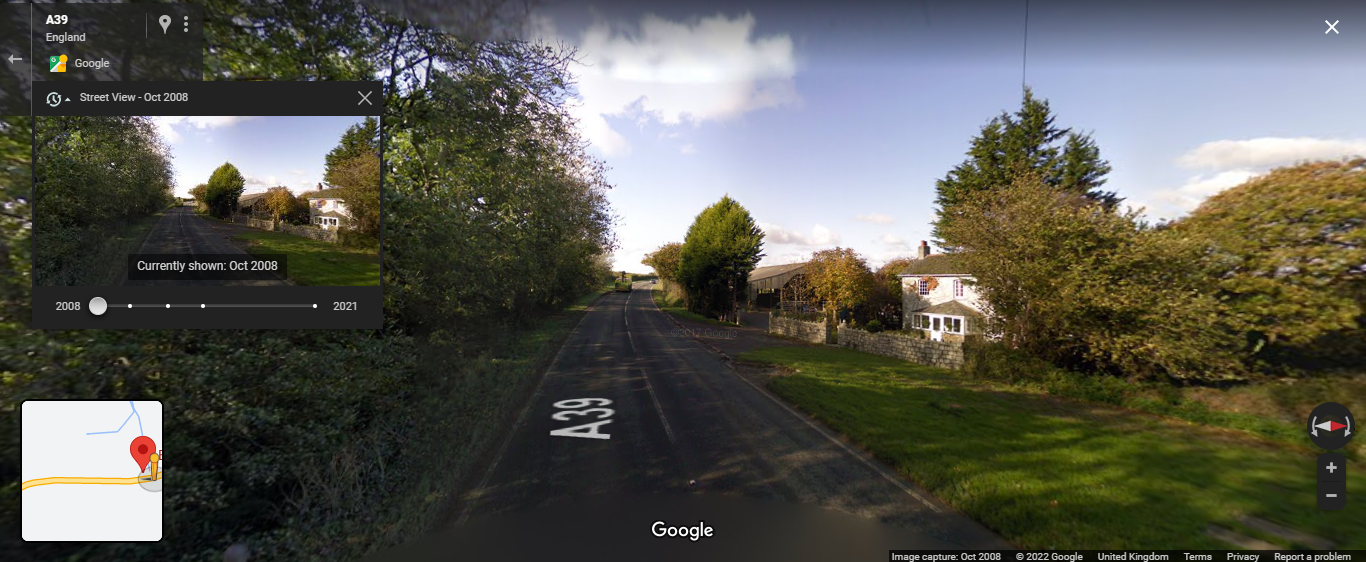 Mr Bate was a widower and hence he lived alone. His home had been the subject of a burglary months before his death when £47,000 ( USD 57,000) was stolen from a safe. It is believed that his wallet was stolen when he was killed. There was no obvious sign of entry to the property by the killer.
A report mentions some suede fibres being important and a pair of gloves being tested in the past, but that came to nothing. There is also mention of significant DNA being retained by the Cornish cops.
As for motive? Apart from the obvious Mr Bate was said to have been a bit of a character. Many liked him and many didn't. The way I look at it is that can indicate there was malice along with greed behind the crime. Do you find that sometimes we tend to settle on one motive when in reality there can be several?
His son and daughter seem very level headed about it. They seem to live in what I would call pragmatic hope that the killer will be found one day. I hope they are right. Whether the victim is like Mr Mulqueen, killed for a few Euros or Mr Bate, well heeled, a killer of people is a low life none of us should have to tolerate. Who would want them out and about?
The details are below if you know anything and a reward is mentioned.
Cheers
JohnT
jtinehem@reasonedcrimechronicle.com
https://www.devon-cornwall.police.uk/
https://www.cornwalllive.com/news/cornwall-news/cornwalls-most-mysterious-unsolved-murder-3517641