The Unsolved Murder of Gary Ross Simmons, Kansas, 1974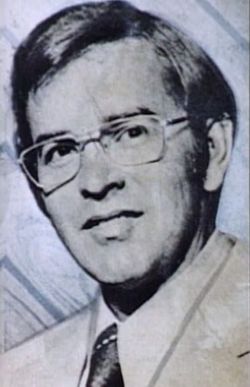 Fortunately most people who go missing turn up alive and well. In this case, like that of Mamie Stuart, Gary Simmons vanished and his body was not found until many years later. Who killed this Kansas business man and was it as straight forward as it at first seemed?
Brief Circumstances
On 15th October 1974 Mr Simmons was 32 years old. He was a well known business man from Overland Park, Kansas who owned gas stations. He also liked horses. He met with a man called Tom Dixon, 41 year old Dixon had an impressive horse for sale.
He called in at Mr Simmon's office and off they went to view the animal. Mr Simmon's contacted his office and asked that a cheque for $30,000 dollars be prepared. Dixon swung by and picked it up. Later Dixon went to the bank and Mr Simmon's verified the cheque by phone. Dixon walked out with the the whole lot in cash.
Later Dixon was seen driving Mr Simmon's car. Gary Simmon's was not seen again. In April 1975 his Lincoln Continental was pulled out of the Missouri river.
The Investigation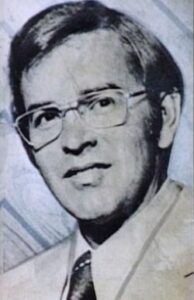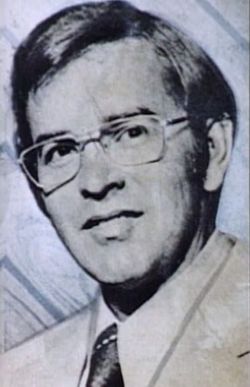 A salvage yard worker said that Dixon had driven up and asked to have the car crushed to a point it could not be identified. It is in one report that the worker suggested the best way to do this was to push it into the river. Someone came forward to say they had dropped Dixon off at a bus stop the day after he met with the victim. After that he was not heard from again.
The cops went with the reasonable theory that the horse deal was a staged robbery.
In 1991 a bus driver in Independence, Kansas finally gave into curiosity and went into a cave behind where he worked. He found skeletal remains, they were what was left of Mr Simmons.
There are various theories floating about on this case and the cops looked at them.
What is for sure is that both Mr Simmons and Dixon disappeared on about the same date. Someone who knew them both said that they had negotiated the buying of a horse. This witness said the real reason that the victim was killed was because of his involvement in illegally obtained gasoline. This is unsubstantiated and viewed by the cops as unlikely.
My Take
I don't have much of one. If it was a hit type killing then it was elaborate and Dixon made himself rather obvious as a suspect. It is more likely that the horse sale rolled into something that led to Mr Simmons being murdered. I find it interesting that after leaving his office to view the horse Dixon collected the cheque and he attended the bank. Mr Simmons merely arranged to have the cash available and promptly disappeared. It reminds me of those bank robberies where the bad guys hold family hostage and use the manager to ease the theft.
I would recommend an article in Unsolved Mysteries Fandom. They cover the case in more detail and have an impressive list of references.
Cheers
Tim