The 1992 Disappearance of Steven Clark Parents Released from Investigation
28 years ago, 23 year old Steven Clark disappeared while out walking with his mother. Basically on 28th December 1992 he, along with his mother Doris, used public toilets and after that Steven was not seen again. This all happened at a place called Saltburn on the North East coast of Britain.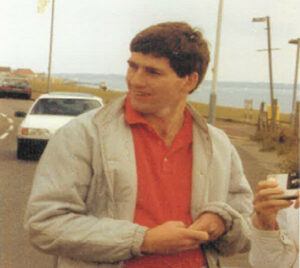 When I say there were no sightings, the family say there were credible ones and Steven made off when approached by a family friend for example. However, the now very elderly parents, Doris and her husband Charles, were investigated from September 2020 after information was sent to the police indicating they were responsible for his disappearance. They have just now been told they are no longer suspects.
The issue with Steven is that following a childhood road accident he had some limits to his mobility. Due to a disability he could not walk many miles, had a distinctive limp and walked slowly.
The family had moved around and only the previous year had returned from South Africa after being there for a decade so were not long term settled locally. Both Doris, now 81, and Charles, now 78, are former police officers, but had left the job in the 1960s to pursue business ventures. They have no stain on their character that is known and along with another younger child have lived out their lives without any great drama.
On the day that Steven went missing he had been due to watch football with his father, but had been unwilling to pay for his own ticket so his father went alone. The walk Steven took with Doris was of about two miles. He said he wanted to use the toilet and went inside. Doris says she waited for a minute before deciding to do the same. When she came out Steven was nowhere to be seen. As he was 23 years old she felt she could not go into the men's toilet and after a bit presumed her son had gone home.
Basically the routine then followed as you would expect. The family searched, then contacted the police. The police (after a waiting period that is standard when an adult goes missing) conducted their investigation. They checked out sightings and came up blank. The family maintain they kept up efforts to find their son but were confident he was alive. They didn't move house, for example, in case he ever returned.
Meanwhile a letter was sent giving the police grounds to believe that Charles and Doris had murdered their son. The letter was anonymous. Another key issue of this is that another witness says that they saw Steven after the time Doris and he parted. He was walking in a direction that would have taken him home at Marske-by-the-sea. Last year the family home was searched and Doris and Charles were arrested and interviewed.
Det Chief Insp Shaun Page told The Mirror: 'I believe the person who wrote the letter knew Steven was dead, and claims to know the person responsible. It is very precise so is one of the key lines of inquiry in this investigation. We don't know if the writer is a man or a woman.'
Steven left his wallet and glasses behind and since there has been no contact or trace of this challenged young man since, it is reasonable to conclude he met with foul play sometime around that 28th December.
Currently there is much made of the death of Elisa Lam at the Cecil Hotel in downtown LA in 2013. She stayed in the budget hostelry for several days and in short was found dead in a roof top water tank. The cause of death was said to be drowning but media sleuths, as they call themselves, and some reputable journalists dismiss that as simplistic. Netflix have a huge series on her death. I will link it below. By comparison that awful tragedy is child's play to the situation with Steven Clark.
What happened to this young man that day? How could his distinctive form be missed so long if he was still alive? If he isn't then how could he so comprehensively vanish? I'll watch this with interest.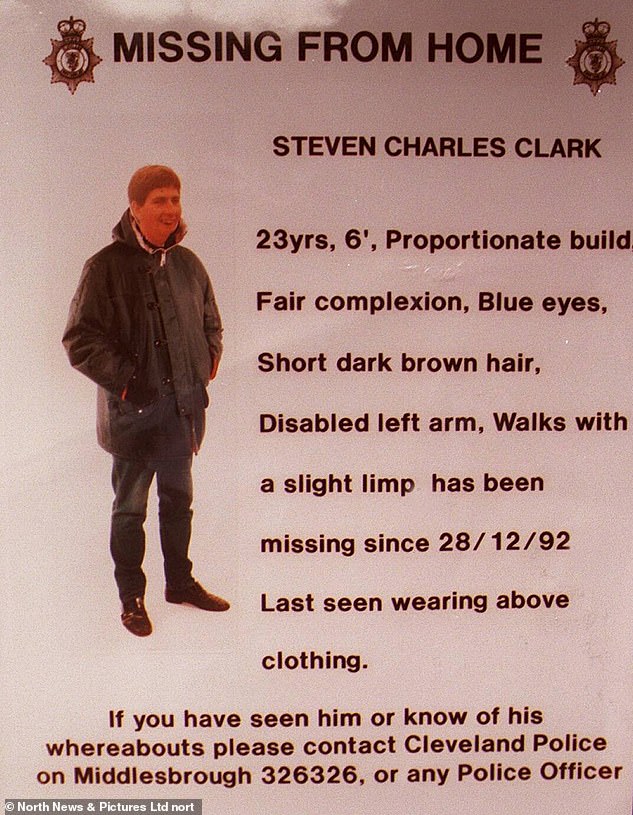 Mirror article on The Vanishing. A documentary series on Netflix about Elisa Lam