Mr Ballen And That Chapter The Best Storytelling On YouTube
I am trying to expand resources for writers. I watch all sorts of stuff on YouTube. I like detail and cross referenced information. As a result I particularly like these two rather different channels and would like to recommend them to you. Mr Ballen and That Chapter are the best storytelling on YouTube.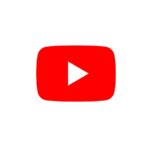 I'll go through what they have in common first. Both have very personable and capable presenters. They have presenters who do not seem to take themselves too seriously. They also have a talent for telling a story. That is a much harder thing to do than many think.
Anyone can tell a story but doing it in a way that has universal appeal is an art. Mr Ballen and Mike on That Chapter are excellent at it.
They differ in the content and the style. Mr Ballen is ex military but you would not think it. Not only was he in the military but he was in the US special forces. He talks to the camera in a totally different way than the stereotype might have you expect.  Dressed in a ball cap the wrong way around, flannel shirt and long hair he is approachable. Not only is he approachable, he is kind of out there in some of his interests.
He likes the mystery aspect of the story. He will tell a tale of a mysterious disappearance, murder and earthly things. In another video he will talk of big foot and nightmare creatures that can leap on buildings.
Mike at That Chapter is all about facts. He has an Irish accent and an Irish turn of phrase. He has no coloured back drop, the light is on him and the video production is excellent. He has humour that never seems to compromise the horror of the stories he tells. What I like about him most is the detail he puts into the videos. He has excellent reach and drags in stories from all over the western world. Crime is exclusively That Chapter's thing.
Both of these YouTubers give me a lot and that is in the form of starting points for some of my articles. That is often what I need. I want the little tales, I want the tales that are said to be esoteric. It makes me think and research. I can turn up endless unsolved murders on my own but I like to tell stories and I like people who do.
Different styles yes, Different content yes. Are both of these channels worth subscribing too? Yes.
Have you any good storytellers and well researched content you have found on YouTube? I'd appreciate you letting me know.
Take Care
Tim