Unsolved Murder of 18 Year Old Tom Brown, Texas, 2016.
I guess if you look at the idea of murdering someone from the position of someone who really doesn't want to murder anyone…All murders are strange. I am not talking about anger murders. Those confrontations where no-one wants to kill, but it develops into an instantaneous act. Those acts I guess we would call manslaughter though many are not truly accidents.
I am thinking of a situation, for example, where you go to argue a point and a fist fight starts. You draw a knife you brought with you and kill your opponent. Well why were you packing a knife? If you brought it specifically to 'defend yourself' how was it an accident you killed them? You were just going to argue a point after all. Surely the fact you took a knife shows you anticipated the situation would escalate into violence?
I'm sorry if I am going off the track. The point is this story of the unsolved murder of 18 year old Tom Brown is a strange murder in a world that is plain strange. Was it an argument that led to a murder? There is little to suggest it was a targeted killing.
Brief Circumstances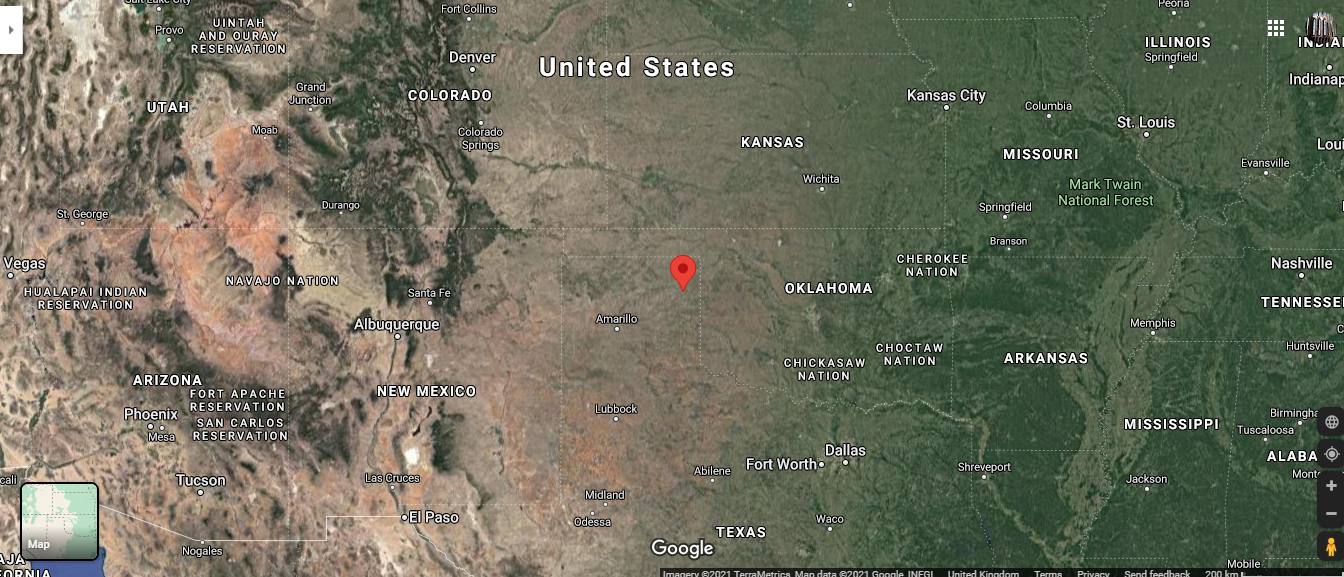 Tom Brown was a Texan and an all American boy. I mean this kid was a good student, a great athlete and a kid that never failed to be home before curfew. He lived in a place called Canadian ( it confused me at first).
Obviously if you come from a town called that you would be a Canadian from Canadian while also being a Texan and an American.  Impressive.
This lad went out one night, 23rd November 2016 and never came home. When he became overdue his mother, Penny, and his brother, Tucker, went for a drive to look for him. By the morning things were serious as the absence was so unusual. A friend of the family went up in a helicopter and Tom's vehicle was spotted about four miles from his home.
It was off the beaten track. Tom was missing as was a phone, backpack, laptop and keys. Also the location the vehicle was found was near the town sewage works, not a popular hang out spot. Tracking through his movements he was last seen at about 11.30 pm by friends. All apparently had been well and good.
His SUV was found under the cover of some trees and in the original article from the time it says there were no signs of foul play. The problem with that is it was not correct. There was later found a lot of blood on the driver's side interior of the SUV. This was Tom's blood.
In 2016 the cops, Hemphill County Sheriff's Office, were of the opinion that Tom had wandered off and committed suicide somewhere in the vast scrubland of the Texas Panhandle. Funny really as there was no apparent reason or evidence for this. Two months later his backpack was found and later on his phone was found. These items were spread over an area nine miles from where his car had first been located.
There was not a lot of confidence in the local cops. I don't think there was a lot of confidence in the Attorney General's office either. The family raised enough money to put out a reward and engage the services of a PI outfit called Klein Investigations. They seem to have done most of the work that should have been done by the police. That includes finding the blood in the car.
Sadly the inevitable happened in 2019. Human remains were found off Lake Marvin Road, near Lake Marvin, in Hemphill County. On the 15th January they were officially confirmed as that of Thomas Brown.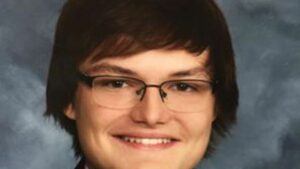 Issues With The Investigation
I said this was a strange case and the strangest element was the local cops. The blood evidence that was found in the car was missed and that seems at least exceptionally incompetent.
One of the deputies, Pyne Gregory, was later let go because the DA's office no longer regarded his methods or evidence as credible. This guy had been involved with the case of Tom Brown from the start.  I have seen it reported that he even drove Tom's brother around on the night he disappeared in a supposed search. He later found missing property of Tom's while out looking for deer antlers in the early hours of the morning. There were general complaints of heavy handedness used by the department when dealing with suspects. Finally, the sheriff was let go for irregularities in documentation.
Now none of the investigation into the department (which was carried out by the Texas Rangers) was directly linked to Tom Brown. It does show something was not right within that department though and it backs up the criticism made of the department by Klein Investigations.
On the other hand Hemphill did ask for assistance from the state and so was open to having the investigation reviewed. At one point the Attorney General's office suspended the investigation into Tom Brown's death until more evidence came to light. Crucially they did not find huge fault with the Sheriff's then.
My take
I have no idea to be honest. I don't doubt that this great sounding lad met with a violent death. I do know that as of 2020 Klein Investigations was talking about applying to have a Grand Jury hearing. They seem to have identified a suspect.  I do believe there is something rotten about the investigation initially and that makes me suspicious of the other agencies as well. I want to believe in law and order, I am a fan of policing. I was a cop myself. Something does not seem right here.
Put the name of Tom Brown from Canadian, Texas in your mind and check up every now and then online, there is more to come of this one.
Take Care
Tim
Sources:
https://www.nbcnews.com/feature/missing-in-america/family-asking-prayers-after-remains-missing-texas-teen-thomas-brown-n959536
https://www.newschannel10.com/2020/06/29/klein-investigations-says-thomas-brown-case-moving-into-prosecution-phase-this-year/
That Chapter, YouTube Channel…https://www.youtube.com/c/ThatChapter
https://abc7amarillo.com/news/local/hemphill-county-deputy-let-go-following-letter-addressing-credibility-from-county-attorney