Close To Home: The Unsolved Murder of Roland Carmagnole, Liverpool, UK,1987.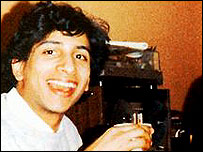 I went on duty at Stanley Rd Police Station at 7am on 12th December 1987. I remember an Inspector briefing us about the young man who had been attacked in the early hours of the morning. Roland Carmagnole, 27, had been found severely beaten not far from the station itself.
We were told he had put up a fight for his life. He had done some martial arts training and so we were looking for anyone who had signs of being in a recent fight. In addition, we were to talk to the people we knew on the beat to try and find out who had committed this crime.
Mr Carmagnole was originally from the Island of Mauritius, he was studying at what is now The Liverpool John Moores University. Apparently he had been on a night out, an early Christmas celebration. The morning I sat in that briefing room was a Saturday. The victim had been walking along Scotland Rd in order to get to his student accommodation.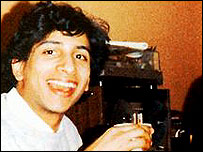 I have walked the same route after a few drinks. Like many cities, when it gets toward a festive period, cabs are hard to find in the city centre. You did run the risk of being 'jumped' on that long walk. There would be no real robbery motive. It is more a moronic rat mentality. I remember on one occasion I realised two were circling behind me from the other side of this wide road. I stood and challenged them and I was lucky. Luckier than Mr Carmagnole.
The story goes that he was battered with a metre long piece of wood. He died within 24 hours of being found.  I remember a discussion with a few coppers who were drawn into the investigation. This was not long after the event. The word was they knew exactly who had been involved. The clothing had been washed by the family, fingernails had been cut to the quick and it was not looking good.
I left the job in 1997. Only just did I see this name again. In the time that has gone there has been a trial.  In 2005 information was given to the police that pointed towards a man who lived local at the time of the murder. The trial resulted in an acquittal.
I recall another bit of history about this crime. Mr Carmagnole may not have been from Liverpool, but as we went out of that briefing room there was not a negative comment about the effort that had to be put in to finding who had killed him. The wider community, rough and ready granted, reacted with horror that a visitor to the place could be treated that way. A few years later they put a plaque to the victim on the spot where he died.
If anyone reads this and like me remembers Mr Carmagnole please don't think the matter is done with. If you have new information, no matter who it is, another trial can be arranged. Don't keep it to yourself.
Cheers
Tim
tim@reasonedcrimechronicle.com
http://news.bbc.co.uk/1/hi/england/merseyside/4436489.stm