Today in Crime: The Fatal Shooting of Joseph Todd Jowers, USA.
On 13th October 1996, this 32 year old was walking with a friend outside of an Alabama bar when he was shot in the head. The crime took place at ,what was then called, the Classics Lounge on 37th Street in Tuscaloosa. It was about 2.30 am and the line dancing enthusiast died at the scene.
Mr Jowers made a living from being a handy man and there is suspicion that he was targeted for the cash he had on him from that work. Earlier in the evening he had an argument with a couple of guys in the bar which also could have triggered later events.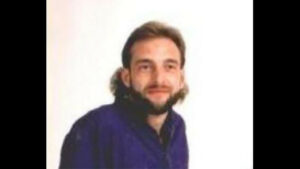 CBS 42 reported that police are releasing this update in the hope of getting information on what might be an old crime, however, it is one the Tuscaloosa Violent Crimes Unit are still keen to solve.
Mr Jowers had offered to walk the female friend to her car after he had been teaching line dancing inside. Cops believe the shooter had been hiding in bushes. Unfortunately, Mr Jower's friend could not describe the killer.
One sad footnote is the victim's mother has since died not knowing who killed her son.
Take Care
Tim
Please note: I am going to start doing these quick updates based on the anniversary of unsolved crimes. I will briefly take in the details and add some references. If you know of more detail I should include please let me know.
25 years later, Tuscaloosa police search for answers in cold case of 32-year-old's murder