The Overwhelmed Case Of Missing 16 Year Old Mirella Gregori, Rome, 1983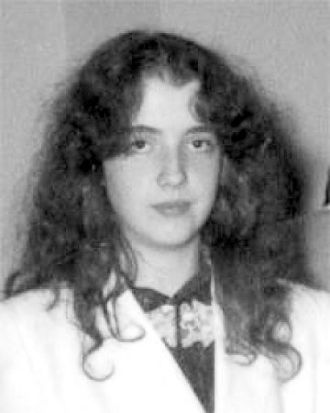 7th May 1983. Mirella Gregori answered the intercom in the family apartment. She told her folks she was stepping out to talk to 'Alessandro' who was an acquaintance from school. They have not seen her since. This young lady had no reason to just disappear according to those that knew her.

In some reports it states she answered a telephone, my version comes from the Netflix docuseries ' The Vatican Girl.' Mirella was a side note in that tale which concentrated on the kidnapping of another 15 year old 40 days later.
Most versions of this story you hear has Mirella only going out for a matter of minutes. On the Doe Network it says she had announced she was going on a date with a school friend. The more frequently quoted tale says that after a short time the family casually went looking for her. What happened after that is an all too common set of predictable events. There were searches, then police reports, then more searches.
The friends in her social circle were eliminated as far as any culpability went. Mirella has not been found.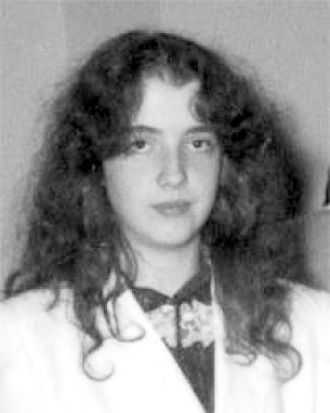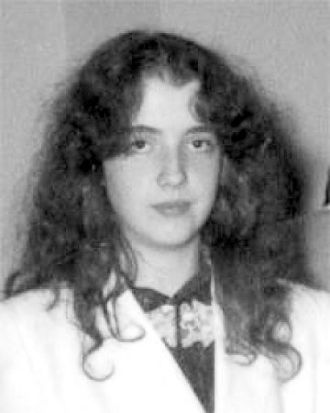 Emanuela Orlandi was 15 when she vanished on 22nd June that year. She was the daughter of a Vatican employee. She had been outside of the holy city attending a music lesson/evening. Kidnappers made calls and there were demands for a convicted assassin to be exchanged for her. There was also a heavy shadow of alleged Vatican cover up hanging over the case. The assassin, Mehmet Ali Ağca, denied any involvement in the so called plot. He was not released and Emanuela was, like Mirella, never found.
Just on a point of order I refer to Mehmet Ali Ağca as an assassin even though his most notable crime was the attempted murder of Pope John Paul II in 1981. It was not his first rodeo. He had murdered a Turkish journalist for political reasons a couple of years earlier. It was a crime he later served a sentence for after his release and deportation from Italy.
Mirella tends to be overlooked because of Emanuela's more high profile connections. However, according to the docuseries there is a very clear link in one major aspect. Rumours circulate that the plan to spring Agca was to abduct two girls. One a Vatican citizen and the other an Italian. The idea was to apply pressure to both independent states. It isn't something I think is likely. I believe that in order to get that sort of leverage on a high profile exchange it would sadly need more than two teenage girls. I'm willing to be convinced, however, that is not normally how things work. I mean why take them when there were police chiefs, high ranking papal staff, politicians and millionaires floating about?
Then along come various others with their own take on the situation. One example is a guy called Acetti. Marco Acetti gets mixed reviews as far as credibility goes. Calls were made to Emanuela's folks. An Italian spoke with an American accent. He was supposedly arranging for this exchange for Agca.
Mirella Gregori's family received a call months later from a similar sounding man. This guy gave very precise information about what the 16 year old was wearing when she vanished. Voice comparisons between Acetti and these calls indicate he was not the person speaking to the Orlandi family. However, he might well have been the man with specific knowledge about what happened to Mirella.
Acetti didn't deny his involvement. In fact when, after decades, he stepped forward he would not shut up about it. The question was whether he was telling the truth. The theory, as I understand it, about this guy is he claimed to have been hands on in the abductions but it is likely he knew details and maybe the people who actually did it. He wanted to be seen as pivotal when all he may have been was the squeaking sound as events swung about in a gale of misinformation.
In 1985, according to several sources, Mirella's mother saw a man called Raoul Bonarelli. This figure is described as being part of the Papal Escort. In the Spectator he is said to have been a priest within that group. He is named as part of the chain of cover up over the case of Emanuela Orlandi that led to the Vatican. Mrs Gregori said that Bonarelli had been to their home and 'collected' Mirella on a few occasions. I don't know what the connection was to the family or why this man collecting their daughter had been a passively accepted thing. Given he was a priest it could have been for a variety of reasons back in the days before that calling was viewed with the suspicion it is today.
As far as scribblers like me go there does not seem to have been any police interview of Bonarelli over this.
Mafia, Debt And Vatican Secrets
You don't have to watch the Netflix docuseries to find all of the above said about Emanuela Orlandi's disappearance.  Basically every theory you could come up with is covered except alien abduction. There had been a bank scandal where the Vatican paid out to investors in an affiliated financial house. Some of the money owed was said to have been Mafia money. In this context you get the kidnapping of Emanuela being used to apply pressure to the papal coffers. There are plenty of ex girlfriends and reformed gangsters who lay claim to this idea.
Then you have cover up allegations at the highest level in the Vatican over the financial aspect. You also got the same sort of thing with a scent of sexual abuse and talk of sex exploitation rings. These play the same way as many true cases of church shuffling when such things have happened all over the world.  On a much smaller stage was the disgusting case of what happened to Irene Garza in 1960. That was just one example that we wrote about. Another famous case is the murder of  Catherine Anne Cesnik. This was a nun and high school teacher who disappeared in 1969 in Baltimore. Her body was found in 1970, she had been beaten to death. Again we have tales of sexual exploitation and cover up there.
The idea that both Emanuela and Mirella were spirited away to gloss over sexual misdeeds is a credible line of thought. However, proof is what is needed and there does not seem to be a raging torrent of it.
Finally, people do just vanish because they want to or because someone who is random and determined makes them vanish. Writers and gangsters can see cash and advantage in a good story. The more details that seep out over the years the muddier the truth becomes.
I am not saying that is what happened here. I believe that people in the Vatican know what happened. At the end of the Netflix docuseries 'The Vatican Girl' there seems little doubt about it. That said there is doubt until something breaks. Given the power and players in this situation I would be amazed if it ever does become crystal clear what happened to either girl.
Mirella Gregori was born on 7th October 1967. So she would now be 55 year old. She is said to have had close family ties and they think it is not credible she simply left. Neither do I. A missing child and a grieving family almost certainly down to some scum bag who will have justified it somehow. They really are as low you can get.
Take Care
Faye
https://en.wikipedia.org/wiki/Disappearance_of_Mirella_Gregori
https://reader.exacteditions.com/issues/36079/page/36
https://www.doenetwork.org/cases-int/393dfita.html
Did Marco Accetti Kidnap Emanuela Orlandi and Mirella Gregori? Where is He Now?