Seldom Mentioned: The Unsolved Homicide Of James Kamai, Wyoming, 2001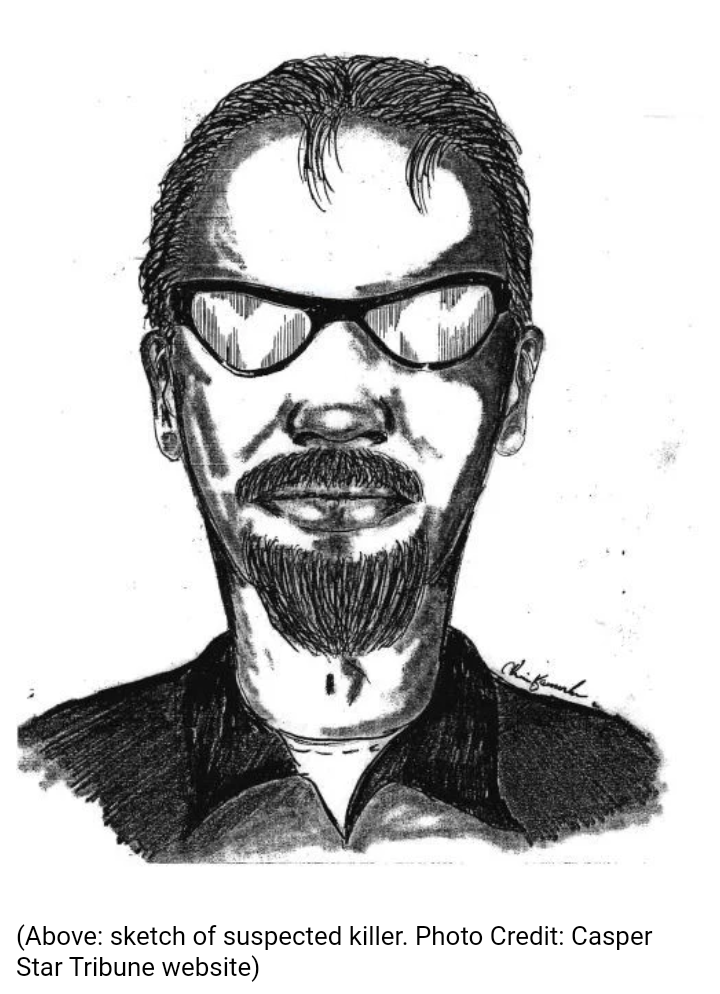 Thursday 21st June 2001. James (Jamie) Christopher Kamai was driving with young children in the car. The 25 year old father was possibly involved in a road rage type incident. The time was around 8.00 am, 75 yards west of the South Greeley Highway where it intersects West College Drive, Cheyenne.

Mr Kamai was shot dead when he got out of the vehicle. It might seem like I am short of details. You would be right. One early article is behind a paywall, there is a Find A Grave memorial and a very brief police appeal by the Wyoming DCI. In the latter it mentions a black pick up with an older white camper shell. That vehicle is said to have been either a large pick up or a small one. A red pick up with a white camper shell is also mentioned. Grey paint primer was noted on the door of the black version.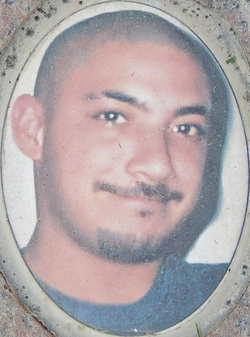 Other mentions only write versions of the police appeal. We notice this a lot. Very quickly, with less populated states, you see bloggers and vloggers versions. Sadly that is uncharted territory so we tend to avoid them. We are not forgetting that what we do is blogging, it is just a policy thing so we can backtrack on references if we have to.
I cannot see any description of the shooter. In one report it says the main witnesses were the kids despite there being slow moving construction traffic at that spot.
Update Aug 2022: A kind guy called Mike B sent me a sketch that appeared in a local paper. This is said to be a likeness to the killer.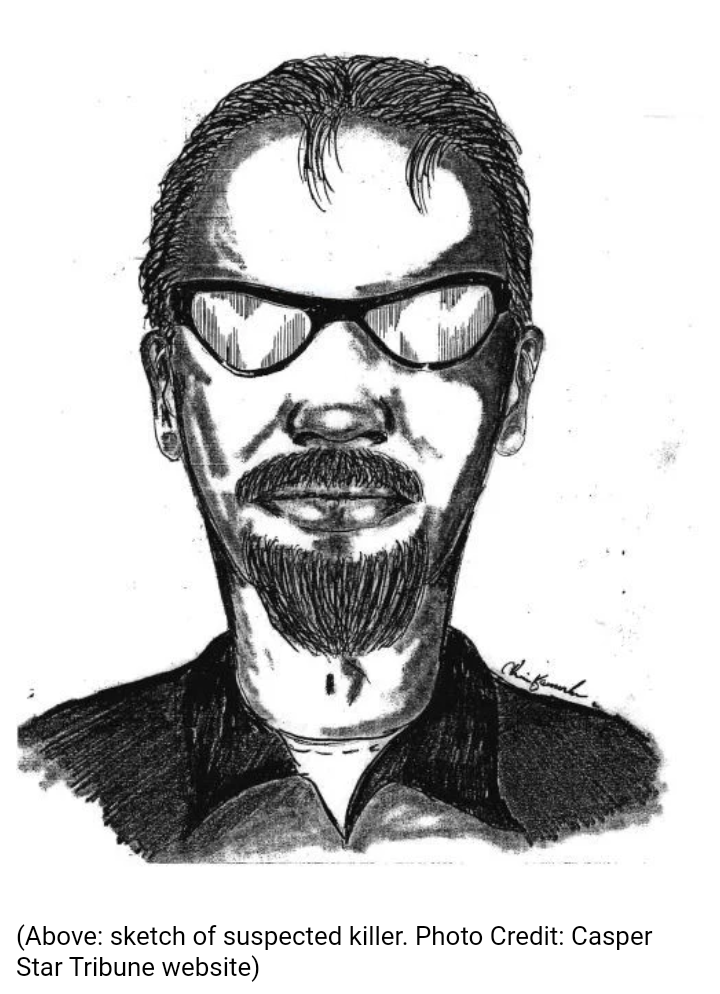 Here are the views of the area 75 yards west of the highway. If you know more and can give us the sources we would be happy to write up a full account. We would send an email to the Wyoming LE but we did that recently for the case of Larry Peterson in 1999 and got no reply. That is no criticism and if they ever read this they should know we are here to help not pester busy cops.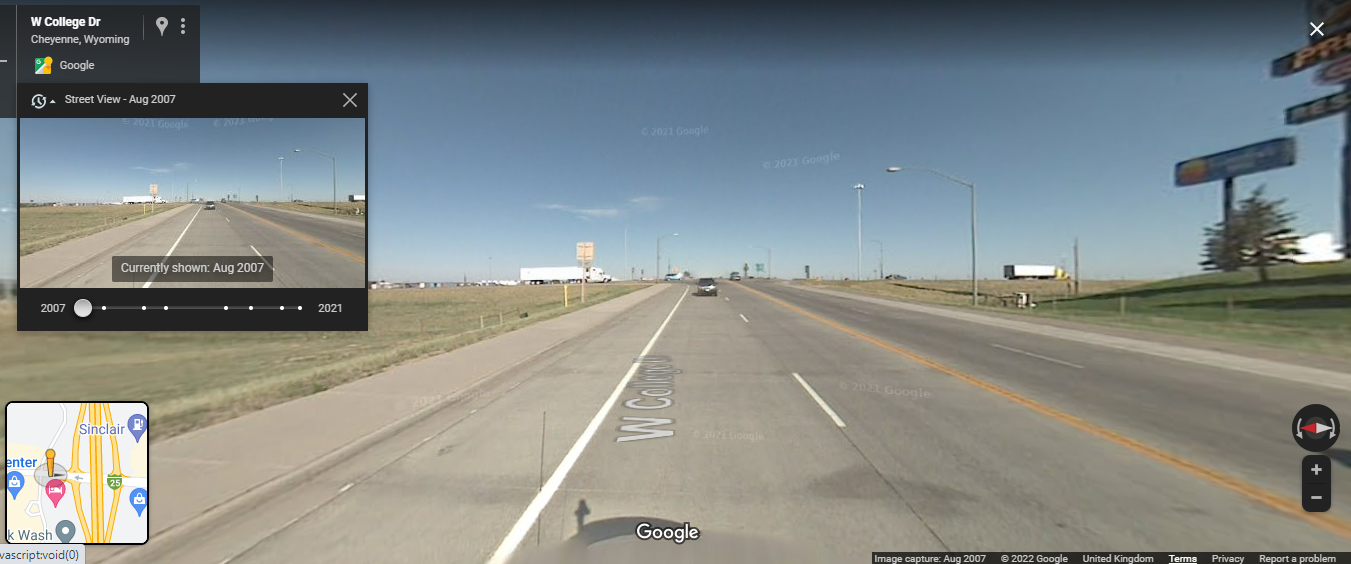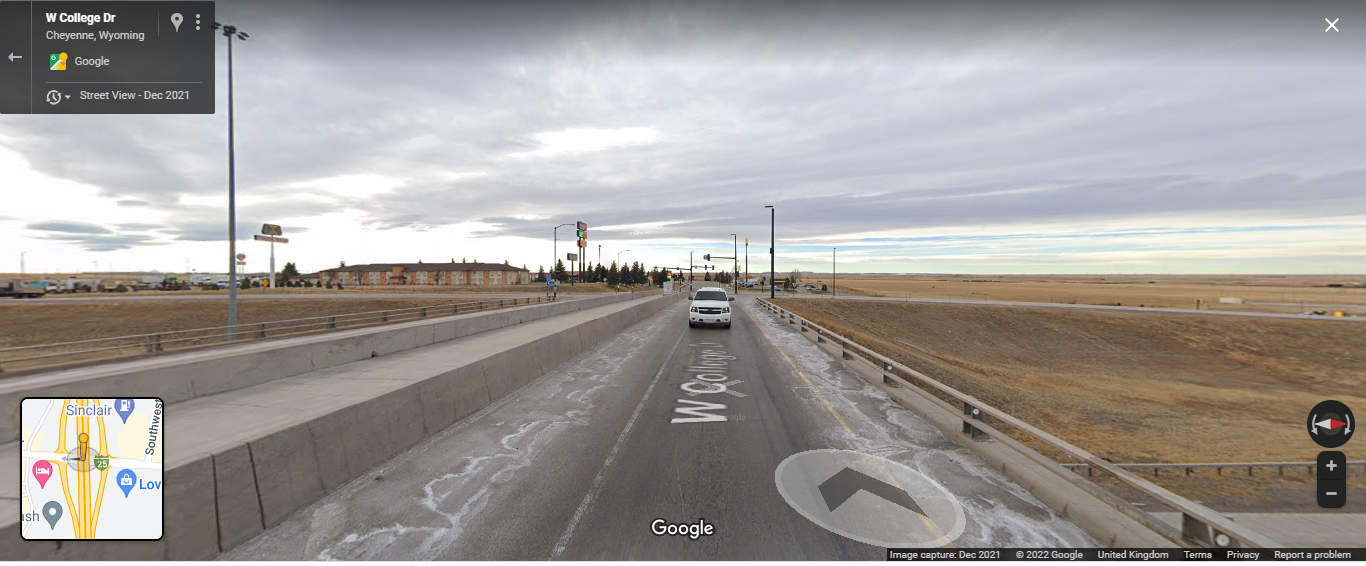 We mention this murder here because it isn't right that this killer is out and about. We have been in road rage incidents ourselves. It happens so quickly and it is just bad luck Mr Kamai met with the cowardly shooting type. Mr Kamai was working for a furniture company at the time of his death and though he had lived in Colorado at some point he had spent most of his life in Cheyenne.
Cheers
John
jtinehem@reasonedcrimechronicle.com
https://wyomingdci.wyo.gov/operations/cold-cases