Lewis Clark Valley Unsolved Murders
This is a case or rather cases that would stump even the best detectives. As a Brit it is hard to imagine the distances that are involved in USA investigations. Here you have a string of disappearances and murders that occur in the 1970s and 1980s with some theories suggesting that the offender had a murderous history going across the huge country. I have been to the USA many times but always on the East coast and latterly just throughout New York. It is no wonder that serial killers have such a free reign in the USA. Even today relocating thousands of miles is easy and it is still possible to disappear within these distances to rural areas that are just spits on the map.
Here these victims were linked by a person the police believe is a likely offender. Though the USA might be vast it is often the people that connect the dots and lead to a killer. Even then without the evidence to convict they may as well be phantoms living on the moon.
Brief Circumstances.
28th April 1979, Asotin, Washington state.  12 year old Christina Lee White was at the county fair and she did not feel well. She called her mother from a friend's house. Her mother had no car and so advised her to rest up and come home on her bike when she felt able. Her friends saw her leave and assumed she had gone home. When her mother did not see her she assumed she had gone back to the fair. Such is the way of things and such is the chance timing that allows a killer to operate. Christina is still missing to this day. Some of her school work was found scattered outside of Asotin but her bike was never found.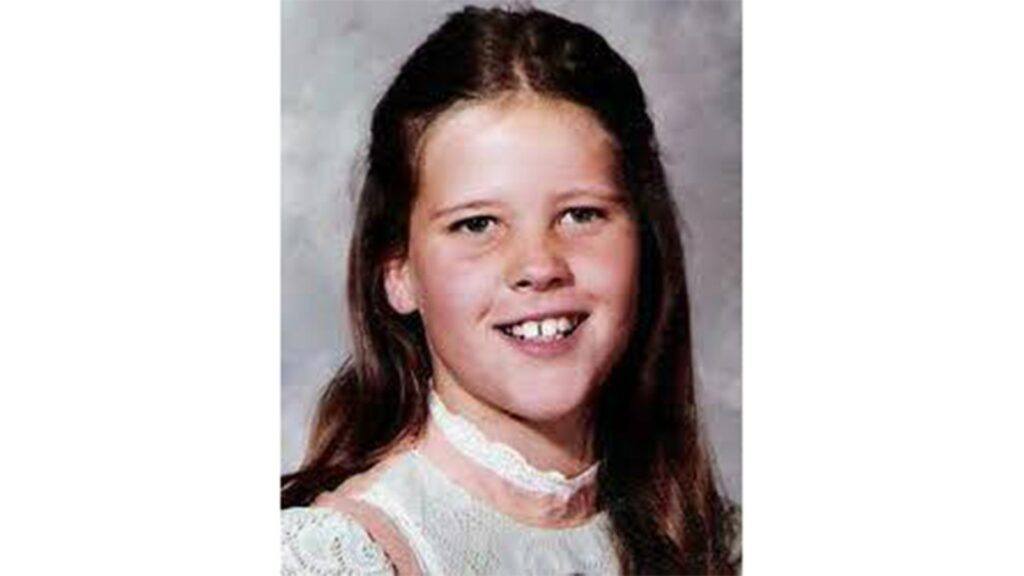 It must be particularly problematic for investigators when a serial killer does not discriminate by age of victim. The other victims in this series are older. Over two years later in Moscow, Idaho ( 26 miles distant) Kristin David, 22, went for a ride on her bike. Her destination was Lewiston about 20 miles away. The date was 26th June 1981. Her dismembered body was pulled from the Snake River on the 4th July. Where her body was found was no too far away from Lewiston.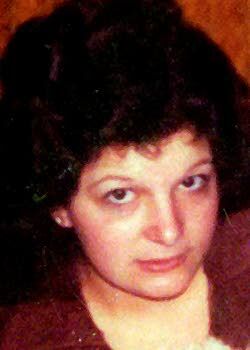 Then things get complicated. On 12th September 1982 three people disappeared. Step-sisters Jacqueline Ann "Brandy" Miller, 18, and Kristina Diane Nelson, 21,  went from their apartment to a grocery store in Lewiston. Their remains were found in 1984 in a rural area near Kendrick, Idaho. Kendrick is about 40 miles from Lewiston. Due to the time their bodies had been undiscovered the authorities could only be sure that Ms Miller had been murdered. Both young ladies' remains were virtually skeletons when they were found. The cause of Ms Nelson's death is unknown.
On the same night, 35 year old, Steven R. Pearsall was visiting the Lewiston Civic Theatre and he was not seen again. He worked there, but that night he was using the laundry facilities and intended to practise his clarinet. It would be natural to wonder if Mr Pearsall had been the offender. This was especially understandable as Ms Miller and Ms Nelson had connections with the theatre. All three knew each other. The thing is not only does the overwhelming take on Mr Pearsall count against him harming anyone, the overwhelming opinion of investigators is he was a victim not a killer. He was regarded as a 'big brother' type figure by the young people who worked in the theatre. He was a nice guy and was viewed as a rather laid back individual and the theory is he walked in on an attack that then led to his death.

The Investigation Narrows
I would hate myself if I blindly supported any police theory without good cause. I know my thoughts are of little consequence yet still it defies logic to just take another's theory on face value. In this case the investigation throws up another reason to believe that four out of the five unsolved cases are linked.
Police have stated that the person of interest to them, that they cannot name, had lived in Christina White's house and was one of the last people to see her. That is pretty compelling. This person was working at the theatre that night.
The venue is a big, old, castle like structure which had formerly been a church. It was not some bespoke auditorium. It was located between where Ms Nelson and Ms Miller had set off from and the grocery store they were going to.
Ms Nelson and Miller were out and about in the district and it would not be unusual for them to have called in at the theatre. So potentially you have the guy working who has the women call in and he does not think anyone else would arrive. Enter Mr Pearsall with his laundry and unexpectedly our suspect is interrupted. It makes sense. There is no mention of the theatre hosting an event that night. An empty theatre is a isolated playground for a murderer I guess.
Despite reports that the man in question was interviewed on several occasions no clear evidence has emerged to charge him. He apparently moved to North Carolina in the 1990s. Of course there is never one line of enquiry and these cases were looked at upside down and right way around. Still nothing. There were confessions too. From what I can see four men confessed but again there was no evidence to support their claims.
The obvious issue is a link between the murders of Ms Miller, Ms Nelson and Ms David. In 1998 Washington detectives made that link. Apparently Ms David had also worked for a time at the theatre and may well have known the others.
My Take
If it is correct that a guy lived in Asotin and he knew Christina White. If it is true this same guy worked at the theatre on the night the others went missing then it is extremely likely he was the offender. I take it the cops have more than the fact that Ms David knew the same people when they suggest this guy also killed her.
However, there are some inconsistencies to my mind. To kill three people or abduct them and then kill them is a tall order for one man. The scenario would suggest more than one offender. Even if all three were killed, one after another, it is a tall order for one man to get the bodies out unseen. In the case of The Investor killings there were many more victims, several of them young and fit. In that case they were killed one after another but the scene itself was moved because it was a boat. One killer makes sense there, but less so in a theatre.
The guy who had links in this case was working but said he heard and saw nothing and it took a while for the cops to conclude all three were killed there. I take it from that there was no obvious sign of mass killing to be found when staff next came into the place. That is hard to do for one guy in a clean up operation. I am allowing for this offender to have threatened the life of one of the three victims in order to control them. Even so to maintain that control as they walked out and into a car and maintain that control right through to murdering each is a considerable undertaking.
Another issue is the case of Kristin David. She was dismembered and placed in plastic bags and then dumped in the river. Mr Pearsall's and Christina White's remains were never found. So they could have gone the same way. However, Ms Nelson and Ms Miller were dumped off the side of a road 40 miles away. That is two different modes of disposal. Potentially we have three different methods as we can only speculate about Mr Pearsall and Christina White.
I read an account that suggested the young women may have been rolled off a road down an embankment. Why dump their bodies there yet take the time to dump Mr Pearsall's body elsewhere? To make it look like Mr Pearsall was responsible?
Like Mr Pearsall, Christina White was never found. No trace was found of her bicycle. So on the one hand you have very successful covering of your tracks and on the other very slap dash attempts to dispose of the bodies.
I have seen it said that Ms David worked as a waitress in Moscow. She could well have been selected by another killer or met a random one on the road when riding her bike. Sadly there is never a single killer out there. It would be a neat detective world if killers activated one after another. To support the cops theory though her body was found not far from Lewiston where she was going.
A random example of the sad fact that many bad people are operating at the same time is to be found about 260 miles away. During the time the Lewis Clark Valley murders took place a nasty piece of work called John Ackroyd was killing women across the age range in Oregon. I just wonder how many murderous low lives were busy at that time?
These are random thoughts and questions at best. What are your thoughts? I have an image of Mr Pearsall's ordinary night. He wanted to practise his clarinet and wash his clothes. He gets into his car on an ordinary night. He pulls up ( the clarinet was found in the vehicle) grabs a bag of laundry with the intention of getting that started before returning to get his instrument. He lets himself in and that's the end of it. What a lousy turn of events for all concerned.
Take care
Tim