Killed In The Melee: The Unsolved Murder Of Tom Kirwan, UK.
In the murder statistics for the UK for the year ending March 2021 two thirds of victims were male. To quote the Office of National Statistics 'As in previous years, the majority of homicide victims were male.' Why is that? I could go into it all and we could look at the whys for days. The reality is that all ages and genders can become murder victims.
The sad story of Tom Kirwan, 23, is just one example of those statistics. This West Midlands man was on a night out in Wolverhampton, UK.  This was on 8th July 2012. As I have seen many times shouts and threats became flying punches and kicks. All this happened outside a nightclub called Uberra.  The place below is no longer Uberra and in the years that saw that change, no-one has been charged with the murder.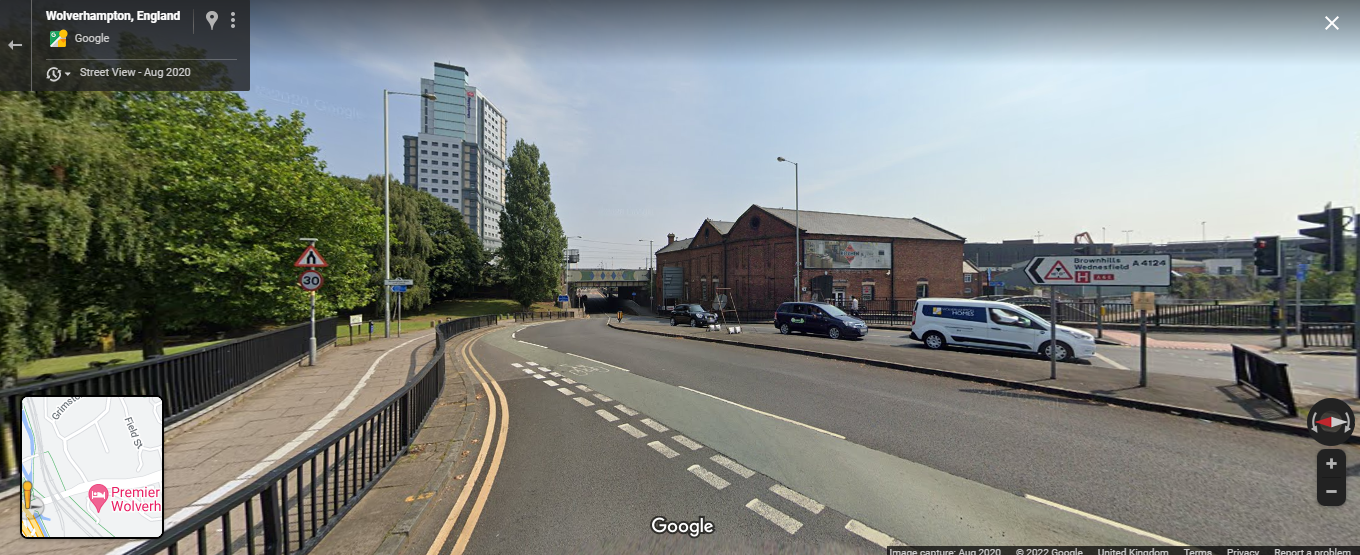 The brawl must have been of some size and considerable severity. Unlike the usual clash this one went on long enough for more men to turn up in vehicles in order to take part. Several people were imprisoned for fighting but the incident that led to Mr Kirwan's death was not on camera. In the old days we would have called this a large scale disturbance.
Mr Kirwan and a friend were stabbed. The friend survived but because he had also suffered head injuries he could recall nothing of the incident.
Yesterday there were several local and national news outlets appealing for information and there is an offer of a £30,000 reward.
The family point out that those close to the killer will know something that they could tell to the police. They also said that door staff on the club would have seen what had occurred and maybe who was responsible. I wasn't there, I take their word for it though those scenes are incredibly confusing and frantic.
We write about many cases and the variety of methods of killing are depressing. We don't cover many cases like this because the details are often scant. In the melee you never see more than flashes of arms and legs. Adrenaline is coursing through you and memory is impaired. Then there is the lighting, the similarity of clothing and in many cases the similarity of those fighting. It makes for a shortage of good witnesses when you could be forgiven for thinking there would be plenty. Everything moves so fast and almost as fast it is over with people scattering.
When the offender gets home anyone asking how he got the blood on him is given a plausible explanation. There was a fight. A fight this size would have been in the local news. They will say they had little to do with it yet were dragged in as they tried to escape the chaos. They always plead innocence. When it becomes known one man got as far as hospital before dying, as was the case here, they might be asked about their involvement again. A mother or partner might quiz them.
The person asking will want to believe their loved one is not a killer. Even if they suspect they were, they will often cover for them. So this murder goes unsolved as have countless before.
They will have told someone though. The friends they were with that night. Maybe they knew this killer carried a knife, maybe they saw them use it.
It is those mothers, partners and friends who may, after years, come forward. The killer of Tom Kirwan won't but if they read this they know that any moment they might have a knock on the door and they will do time for murder. I hope that knock comes soon.
John T
We had a bit of a meeting about this sort of unsolved case. Due to the nature of the crimes we won't cover a lot of these. However, we will always write it up if a reader suggests it. It isn't because we don't care about those who died in fights like this. It is just there is so little to write about that might help.
https://www.shropshirestar.com/news/crime/2022/03/22/unsolved-murder-of-bridgnorth-worker-tom-kirwan-featuring-on-crimewatch-live/
https://www.dailymail.co.uk/news/article-10640713/Police-offer-30-000-reward-catch-killer-Wolverhampton-Wanderers-fan.html