How Is Life Only 18 Years? A Look At Our Crazy Sentences For Murder.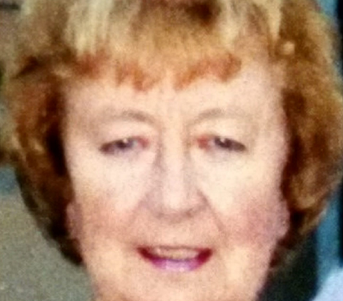 8th November 2003, 74 year old Joan Roddam was found murdered behind her Cornish bungalow. This lady had been widowed a few years before and lived alone. Someone had gained entry to her house and strangled her. They had then taken the victim and dumped her into a field that bordered her garden.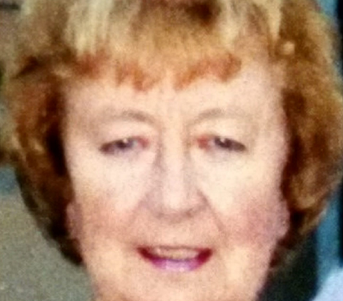 It was 11 years before her neighbour, Patrick Curran, was identified and gaoled for the crime. He had been 27 years old when he murdered her. He had developed a sexual interest in older women. It is believed he went to this lady's home in the early hours of the morning. When his advances were rejected he killed her.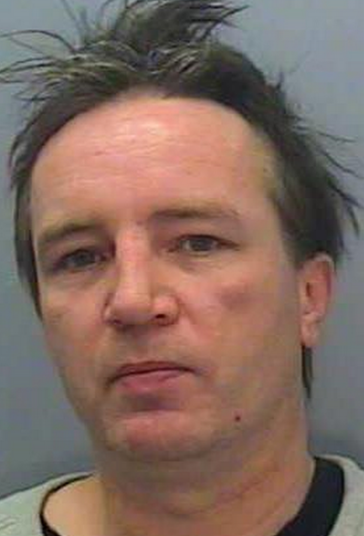 There is no doubt about his guilt. Images of sex between older women and younger men were found on his computer. DNA linked him to Mrs Roddam's body and he had been seen burning clothing and a computer hard drive the evening after he killed her.
There was evidence that he had been mentally ill before the murder. I only mention it because others would point the issue out. They would think it diminishes my point. I don't believe it does.  If anything it strengthens it.
In January 2015 he was sentenced to life imprisonment at Truro Crown Court.
It Wasn't A Life Sentence Though
This is where we gamble with the people of the future. Yes, the wording said a life sentence but the minimum is 18 years. This creature invaded an elderly woman's home by subterfuge, there was no forced entry, and snuffed her out. Following the story line as reported Curran made her feel uncomfortable, then frightened, then terrified and then she was dead.
Our system said life in prison was the deserving penalty BUT maybe after 18 years, less than a quarter of average male life span, you might come out. This creature would be only 56 years old at that point. He will be the same age as I am now. Could I physically carry out such a crime now? Yes, with ease.
I'm not frail, there has not been some substantial change in my abilities just the usual slow decline of physical ability. I train to slow the decline, just as Curran might. Even if I didn't I could still be capable of that crime just as Curran would likely be. There is one big difference between myself and Curran. One critical difference. I have never even considered murdering anyone like Mrs Roddam. I was not caught up in a strange obsession and my mental state has never propelled me to harm a human being.
Why even use the term life imprisonment? The speaker does not mean it. They cannot believe their words. In all cases, except a very rare few, a lower sentence is indicated. Isn't it time the system stepped up and meant it?
Curran was 37 years of age when he was convicted. He had successfully avoided prosecution for over a decade. The average life span of a man in modern UK is 81. Personally I don't ever want this guy out. My definition would be until he dies inside. However, at the very least if life is to mean life he owes 54 years. That would put him at the average age of death and by then he is way less likely to be able to kill again.
I'm going to try and do some work on this. Other contemptable sentencing we have written about on here includes the cases of Colin Pitchfork who raped and killed two children and a rapist killer called Jamie Curtis. Both of those men are unbelievably cruel and yet parole allowed them to step out while they still had enough physical capability to harm others.
Both as it happens had their parole revoked. Pitchfork reportedly began chatting to girls in the same age range as his original victims. He was returned to prison. Curtis breached rules regarding identity online. The difference is Curtis got another chance. He is out and about.
Why Bother Seeking A Whole Life Sentence For Murder?
My answer to that question and its shameful other variation is it puts a few people off killing. I recall a Sergeant telling me of a large scale disturbance he attended in Liverpool city centre. I was on duty that night, but was dealing with my own slice of Saturday night mayhem. Two groups from a wedding were battling. The cops showed up and sorted it into an uneasy peace.
During on exchange a guy told the sergeant:
'Even if I killed you now I would only get eight years.'
He was arrested but he was also right in a way. Maybe he would have got manslaughter and then his eight year estimate would have been correct. Maybe he would have got a similar deal to Curran. A bit of conversion to a faith, some nicely cleaned floors, a model prisoner and then out. Meanwhile the victim ceases to exist past that day.
Mrs Roddam was getting into the last part of her life no doubt, but who was Curran to decide when it ended?
Did he think like the guy in that Liverpool hotel? He was only young?
Even if he didn't how many have? If you kill someone you have the chance of escaping justice, then maybe getting off at court and finally a short sentence is possible.
I suggest we take away the last possibility.
Would people still murder? Yes, they did even when hanging was a possibility.
Could anyone argue the certainty of losing you entire life's worth of freedom would not save a few people? People could, but they would be wrong.
Take Care
John
jtinehem@reasonedcrimechronicle.com
https://www.cornwalllive.com/news/cornwall-news/delabole-loner-fetish-elderly-women-2189789